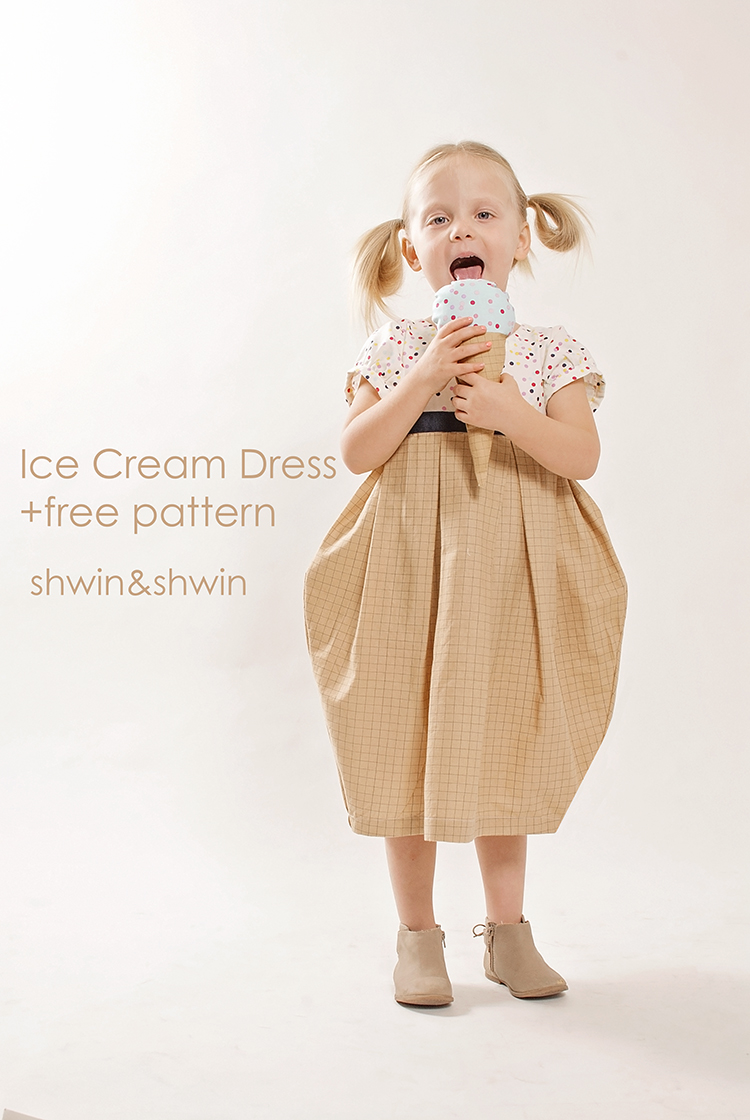 Today I am part of the Doll Fabric Tour for See Kate Sew's new fabric line. I love this cute line, its adorable 1 yard panels of dolls, you get 2 per panel (a boy and girl) and some fun accessories like an ice cream cone. Which Penny loved.
The dolls are adorable and quick and easy to make. You simply cut them out along the dotted line on the fabric and then sew the  front and back together, then stuff it. The are really cute, and Penny loves that this little doll even looks like her.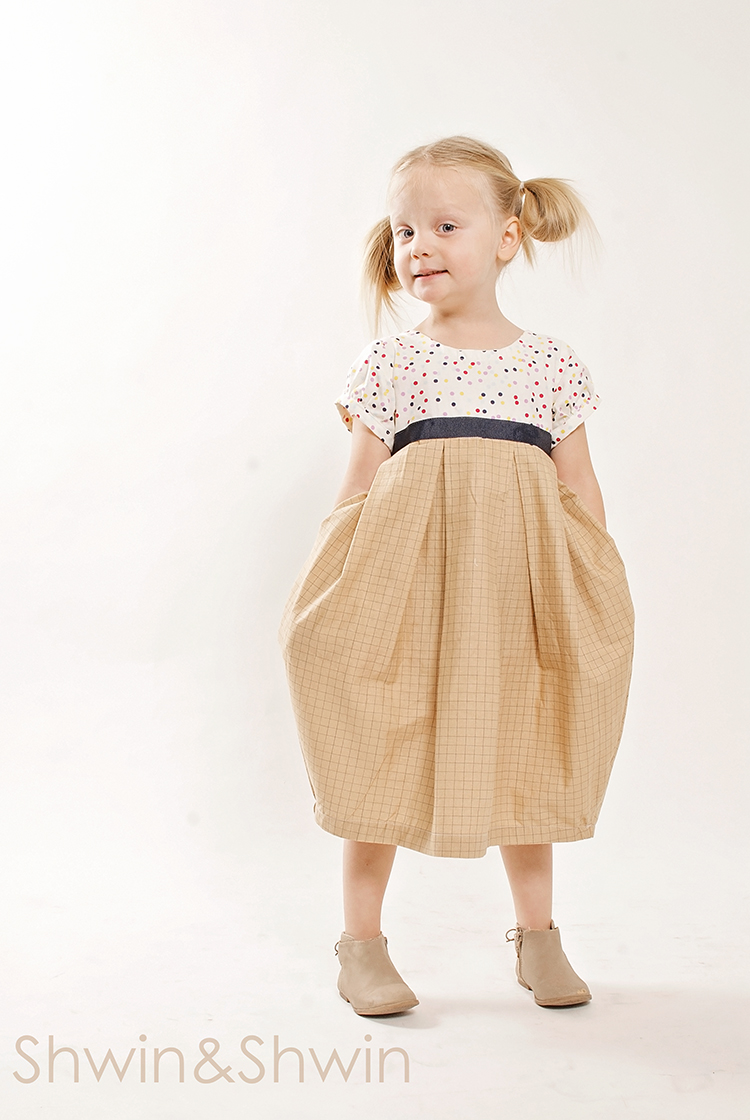 There are also coordinate fabrics like this waffle cone print (in a few colors) and the sprinkles (also in a few different colors) It was fun to make something to go with the doll. I decided I wanted to make an Ice Cream Cone dress, to get a triangle like shape to the skirt I made large pleats in the skirt for fullness up top and then tapered it down to a narrow end.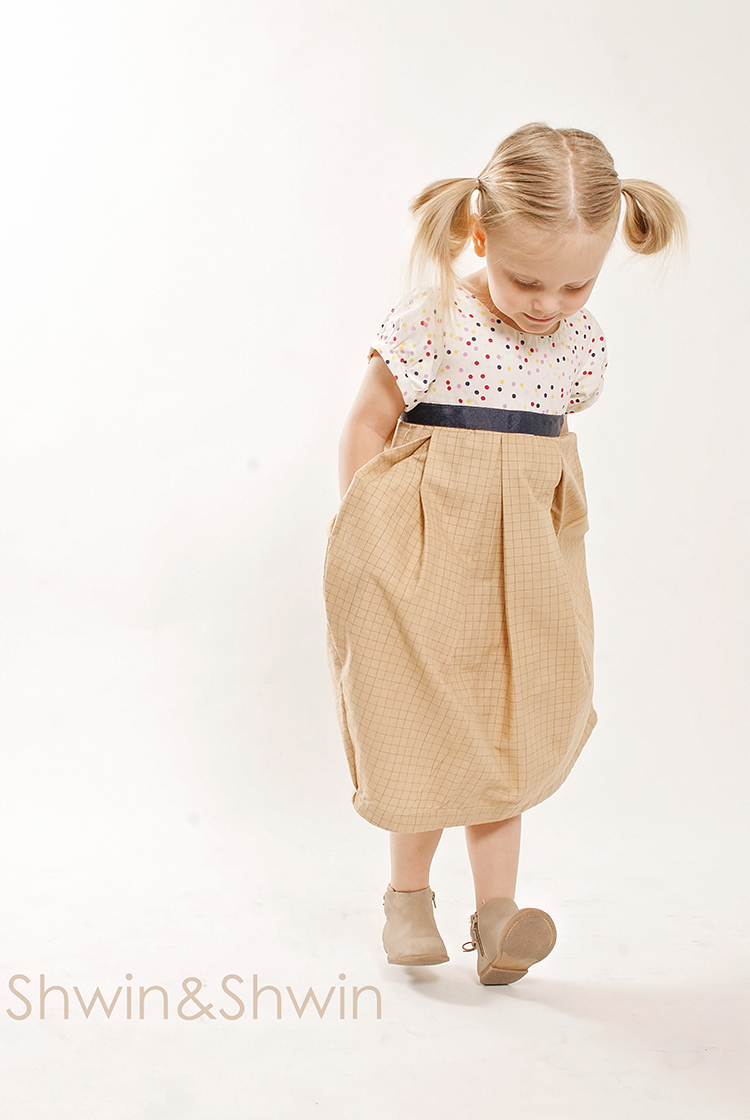 I used my FREE Holiday Dress pattern (sizes 12m-8Y) 
And I did the same alterations as I did for this dress
I did decide on a short sleeve, so I cut the sleeve short.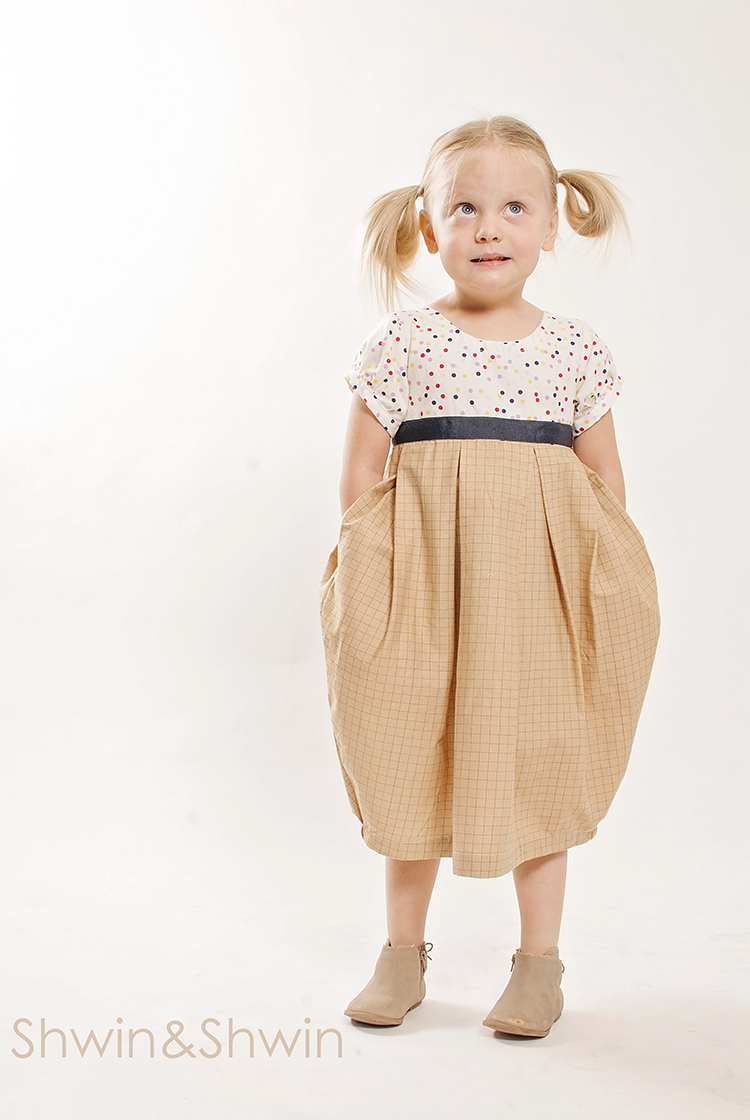 I love the way it turned out and Penny loves her ice cream cone dress.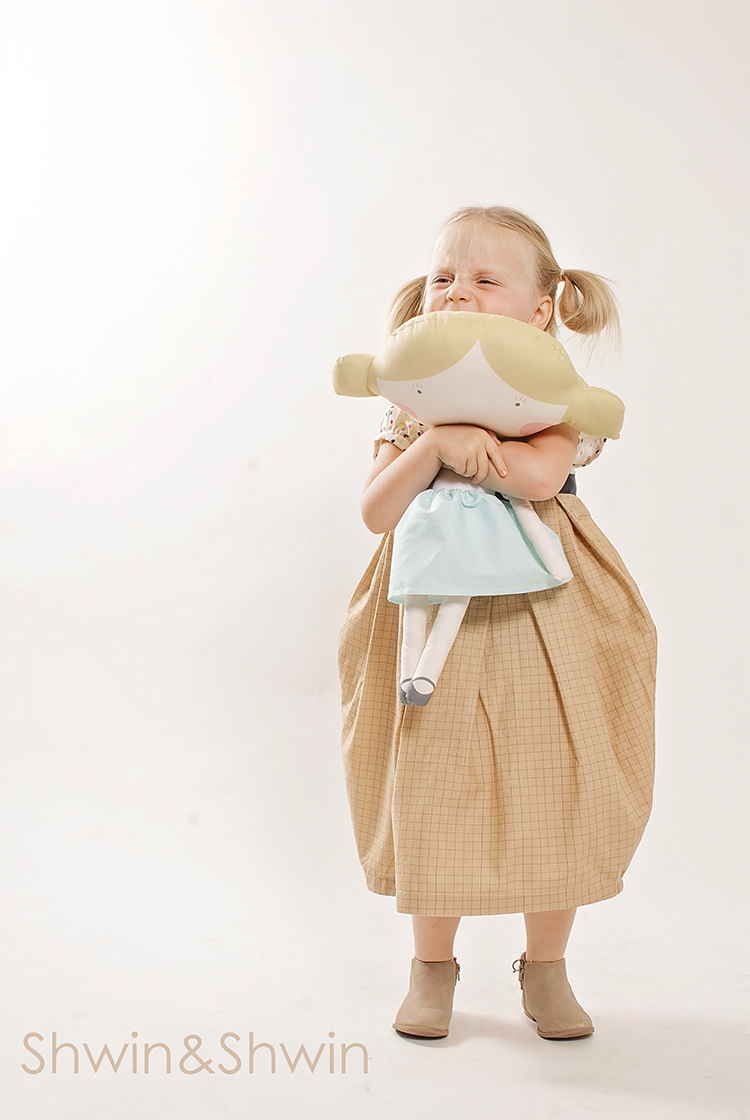 Almost as much as she loves her new doll.