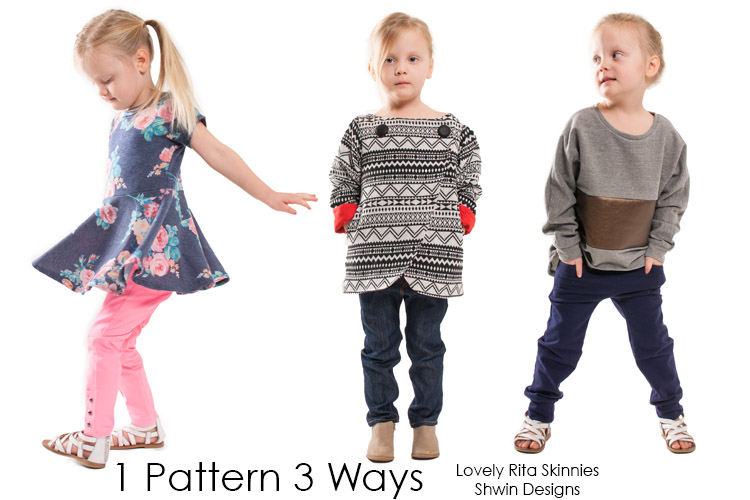 Next up in the Lovely Rita Skinnies (1 pattern 3 Ways) Today I made jeans with the pattern, and paired it with the Lucy Tunic. This time I made the Lucy Tunic with long sleeves and I have a free long sleeve pattern add on for the Lucy Tunic.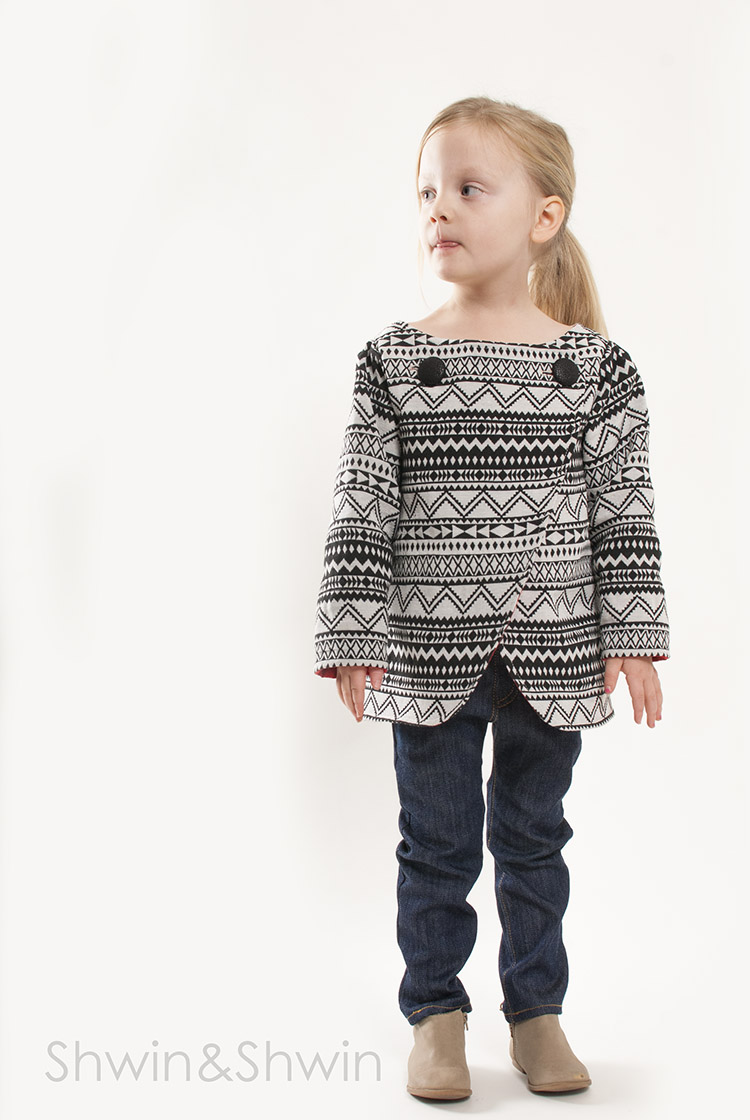 For the jeans I made them following the pattern however I left off the button tabs and I added the faux fly (instructions for both are in the pattern) This along with the gold top stitching made a cute pair of jeans.
Her measurements are:  Waist 19″      Hip 21″      Height 38″    Age 4 Years
This puts her in a size 12-18m with 3T length. Just like with the last pair I made 2T since she I started making 2T for her waiting for her next growth spurt. Unlike the last pair this denim had nice stretch to it, but again with the elastic waist made to fit her even being a little loose they still fit her well.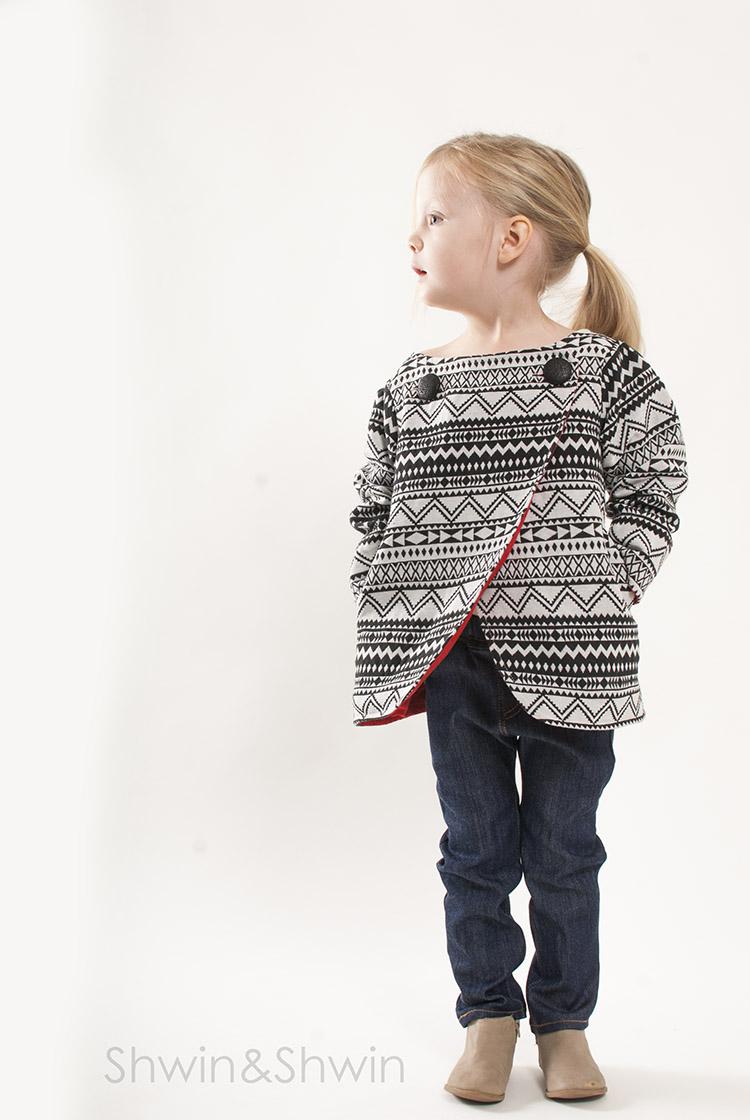 The Top is the Lucy Tunic, with added long sleeves.
Get the file here: Lucy Tunic Long Sleeve Add On
To sew the sleeves you sew them the same way as the short sleeves in the pattern. Everything is still lined and reversible even with the long sleeves.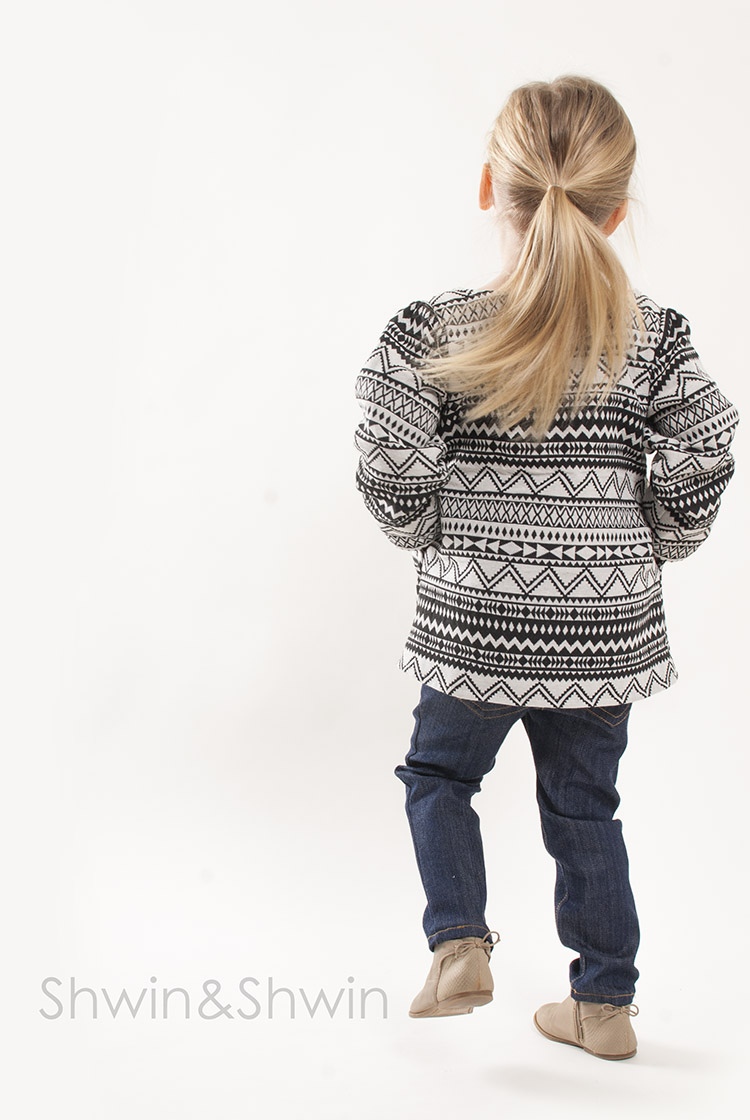 With the long sleeves it made a great jacket, or top for these cooler days.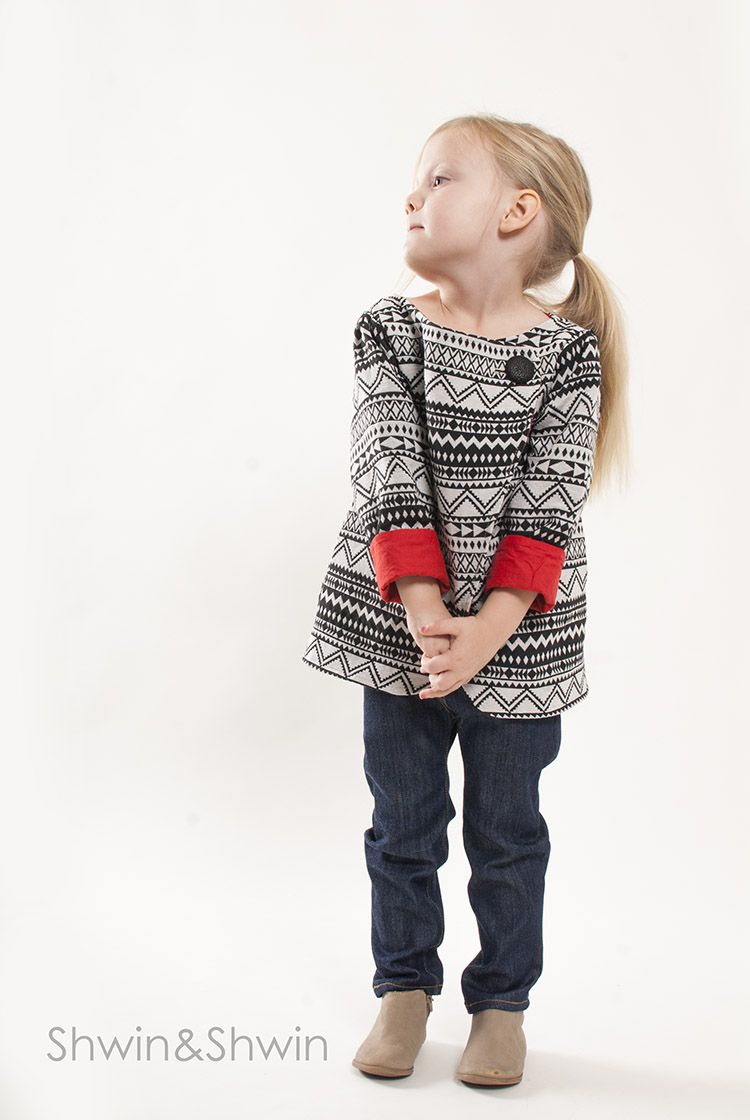 Even though I did not make this one reversible it's fully lined and so I liked folding up the sleeve to show the pop of color from the lining.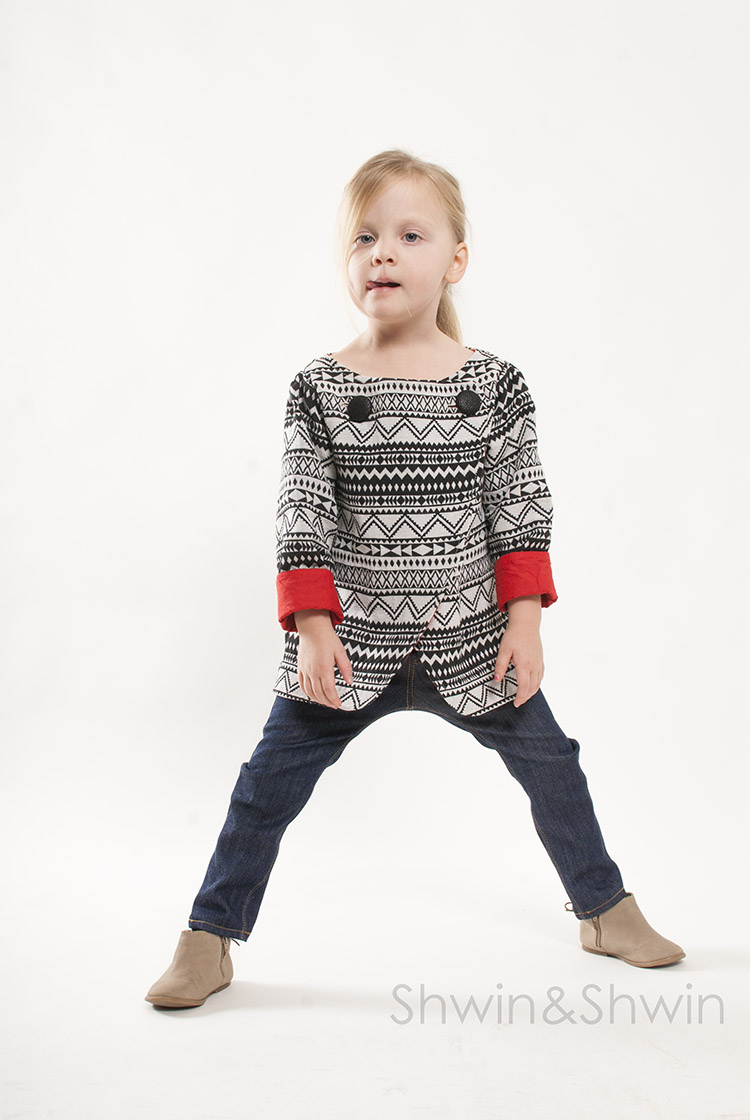 Patterns:
Fabric:
Aztec print from Joann Fabric
Red lawn lining from Joann Fabric
Stretch Denim from an L.A. Fabric shopping trip
Boots from Zara