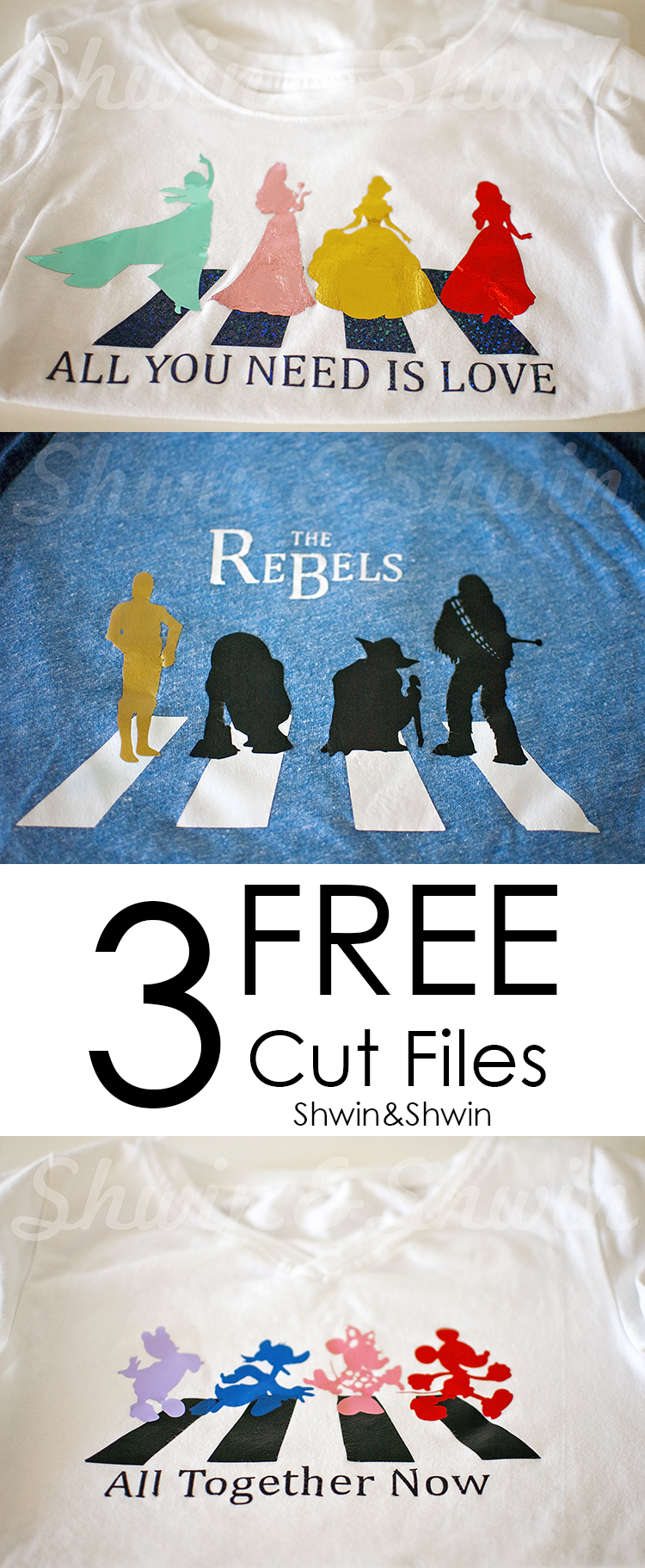 If you are new around here you might not know about our Beatles obsession. Our whole family loves them. Granted the kids were likely forced into it, but since I can't get them to eat broccoli I would say it's safe to say that even though we introduced them to the Beatles they decided on their own to love them.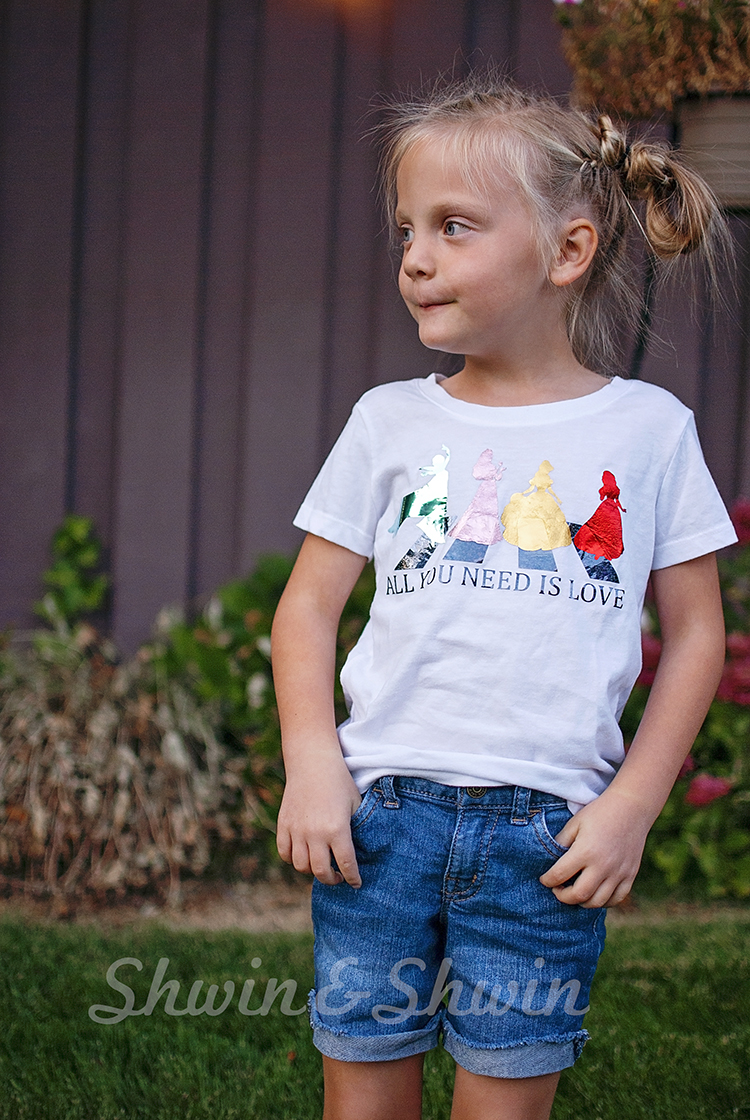 So for our upcoming Disney trip I decided to make all the kids Disney inspired Beatles Shirts.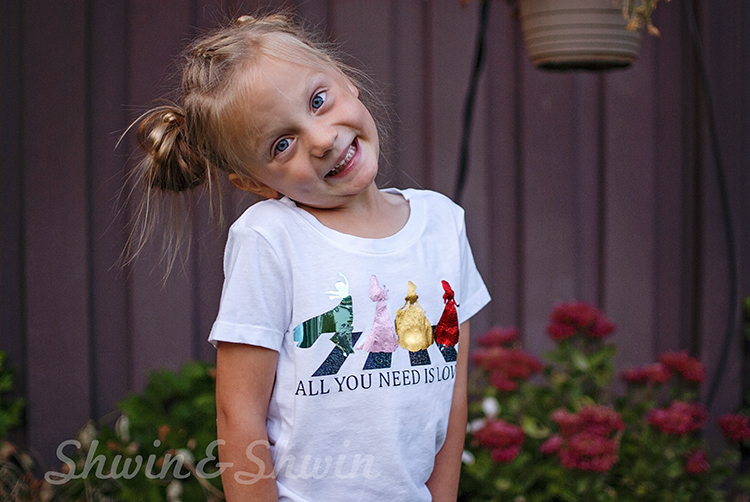 I made them a month before our trip and they have all been wearing them every chance they can get. I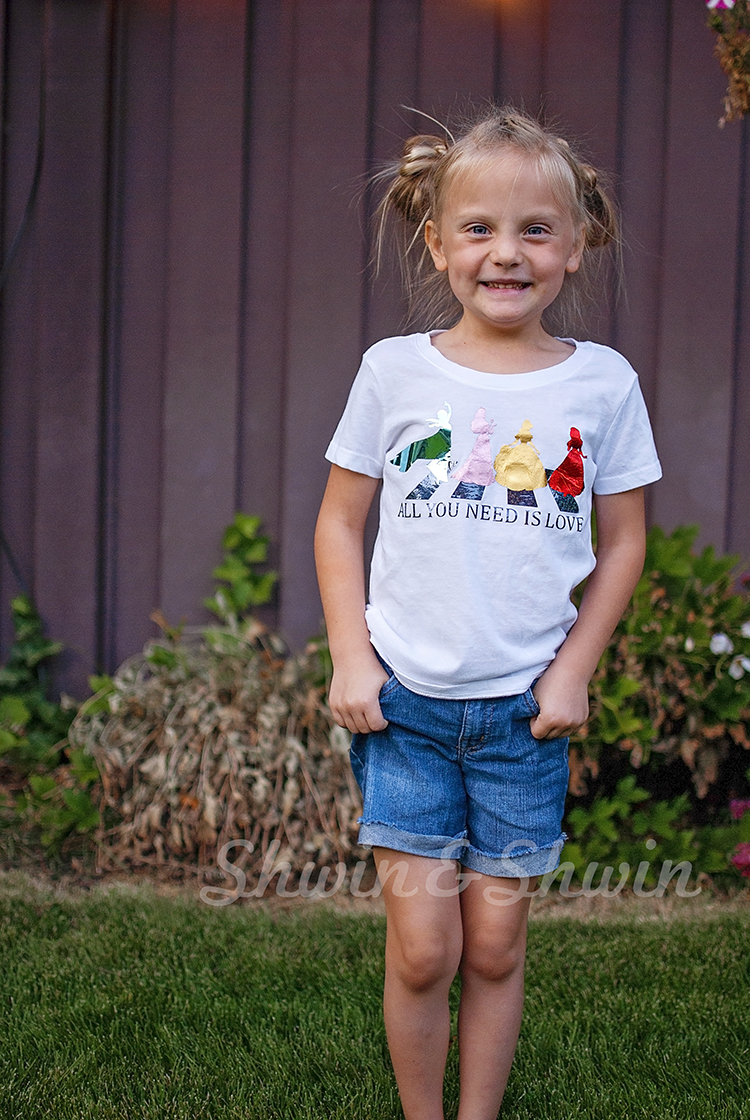 Download the cut files here:
Mickey and friends All together now
I used a mix of different iron on vinyls (you can find some here)  
I simply separated the designs on to different pages using my silhouette program. You can get a silhouette here
I have had the silhouette for years and love it, but I also made the files available as PDF files so you can use them with a cricut or another machine.
You could also just download them print them and cut them out by hand although the machines will really save you.