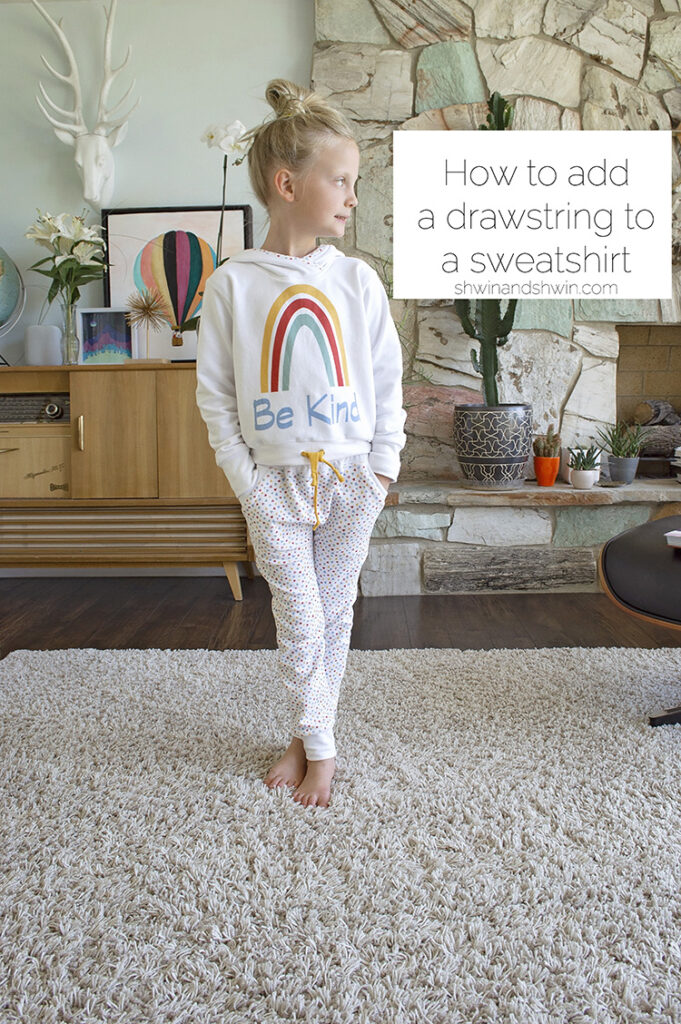 Learn how to add a drawstring to a sweatshirt waistband.
Recently I joined the strike team for Raspberry Creek Fabrics. I have loved their fabrics for years now and am happy to say a large portion of my stash came from them. The moment I saw this rainbow panel and these sweet rainbow triangles I just knew it had to be a sweat suit set. I wanted to add a fun detail so I added a drawstring to the waistband of the sweatshirt.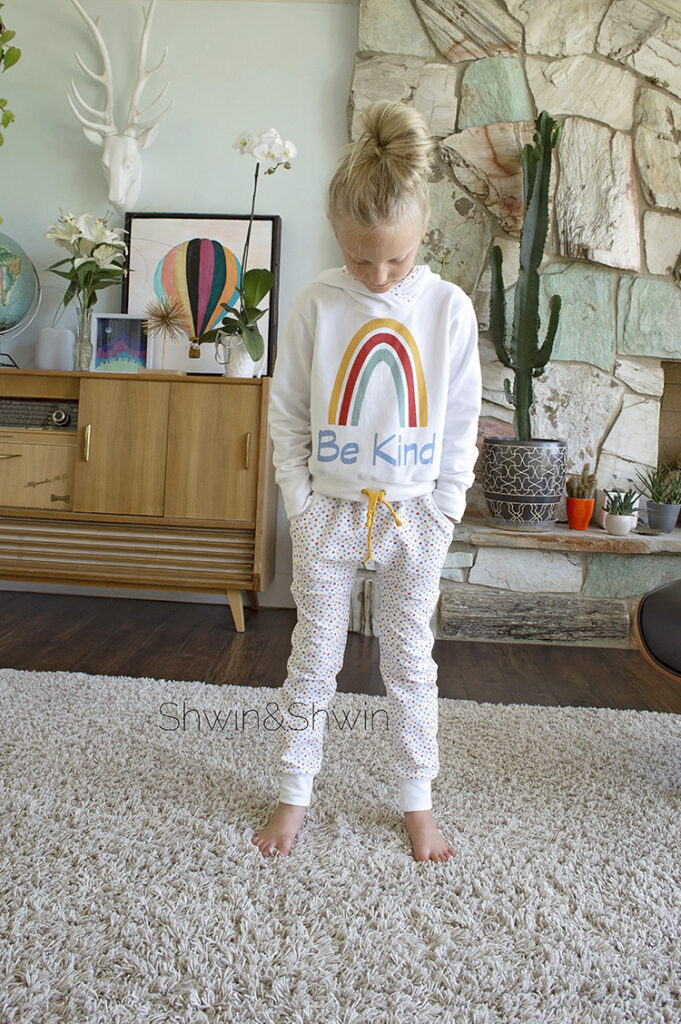 I used the Block Top for the sweatshirt. (it's color blocked but I taped the pieces together to make it a solid top, because I love the overall fit)
This is the cropped version in size 5, which fit the Adult size panel perfectly.
I also used solid white to pair with the panel. All the fabrics are french terry and so cozy and soft.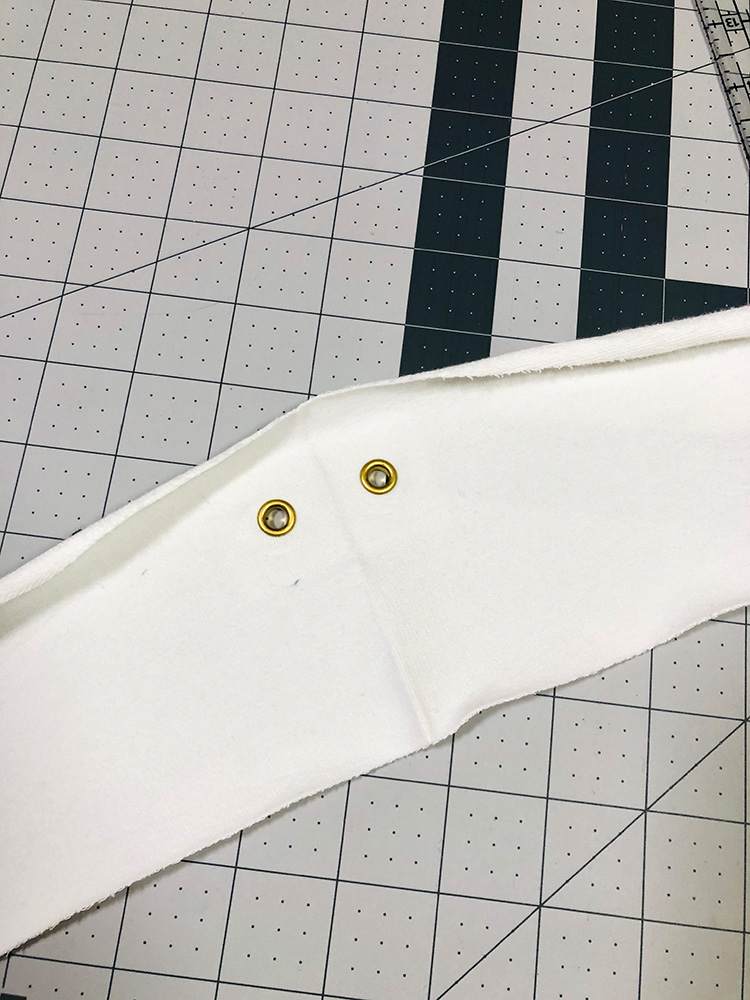 The only other change I made to the pattern was adding a drawstring to the waist. I used grommets like these. I have that set, and an older set that also have little plastic washers. A few tips for working with grommets (especially on knits) I always use interfacing, and if I don't have a plastic washer I add a small patch of leather, or felt to add a little bulk to the backside of the fabric. This helps the grommets hold on nice and tight. You can see how I added leather to the outside as a style detail here.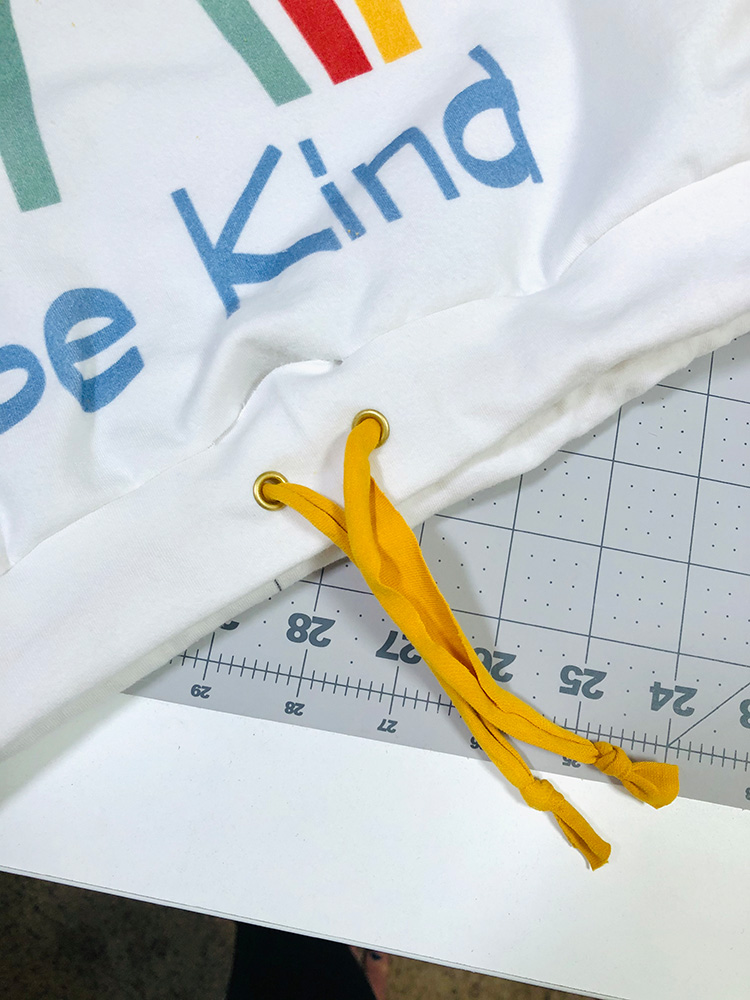 Then slip a tie or drawstring through the waistband, and pull it through the grommets. I like to use a knit strip. I cut it a few inches longer than the waist and 1″ wide. Most knits will roll or curl a little to become more rope like. After I pulled them through the grommets I tied a knot in the ends.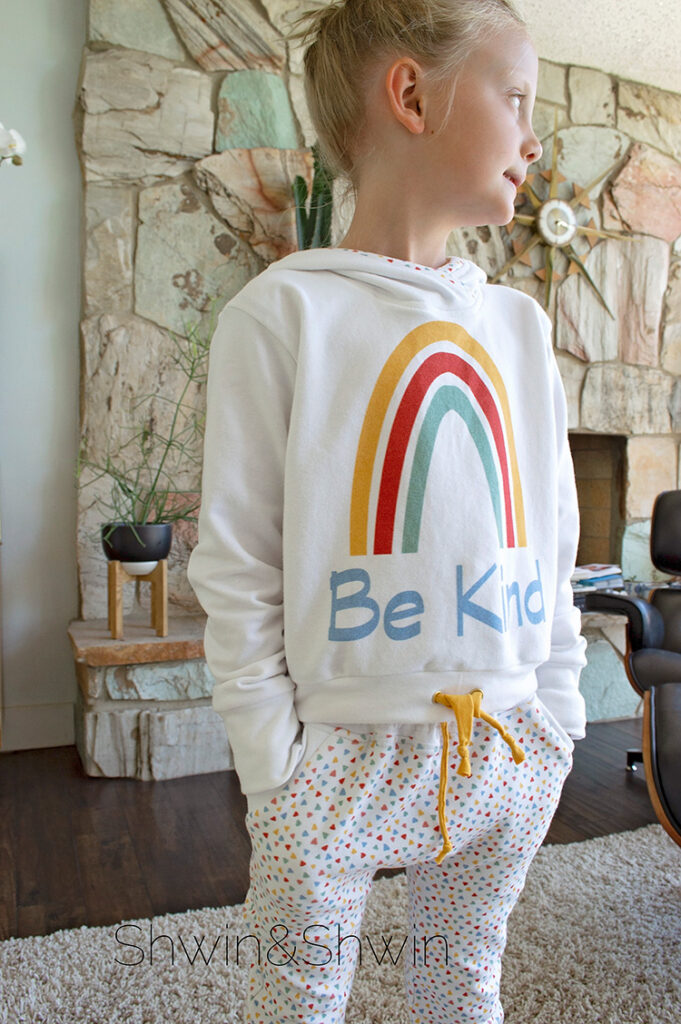 For the pants I made the Hello Joggers. No changes, just a straight size 5
I added a drawstring on the same matching fabric as the top.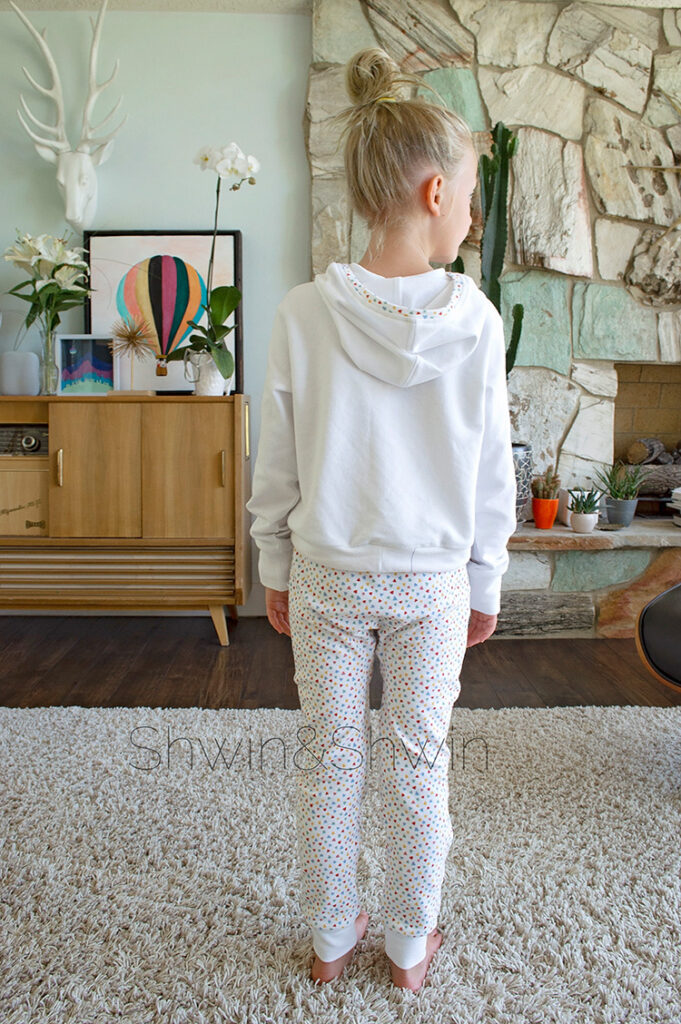 The fabrics will all be available starting tomorrow at Raspberry Creek Fabrics