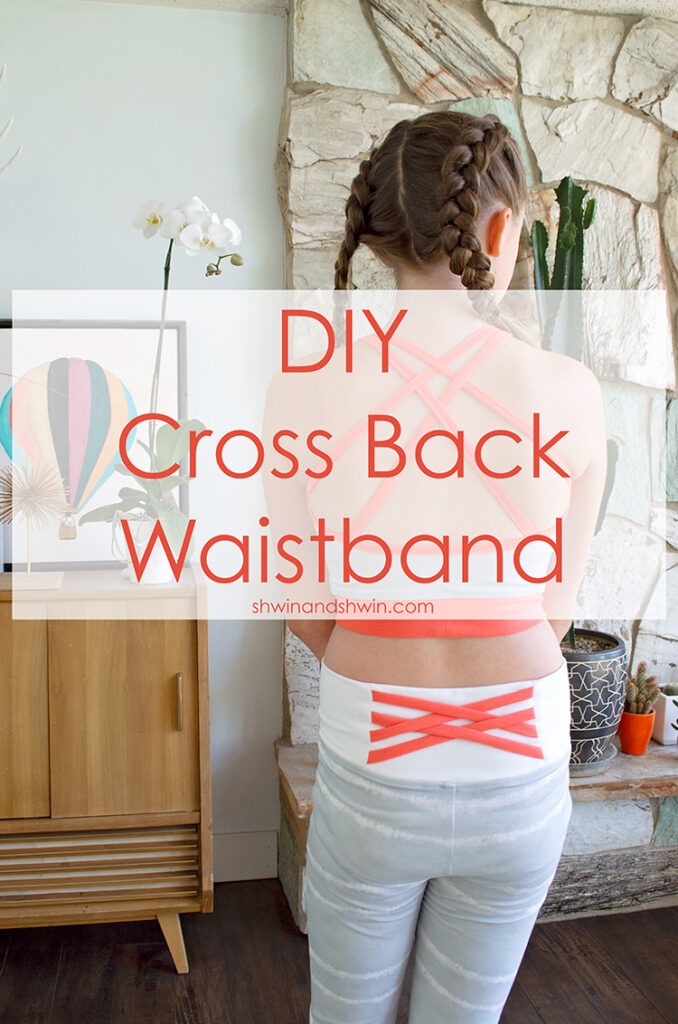 I love taking a pattern and making it just a little different each time I make it. Since my girls have been needing athletic wear for their new dance class I had a lot of fun making normal leggings something special. I made a free pattern for this legging hack and it can be used on almost any legging pattern. (for reference I used the same pattern for a size 4T and 10/12)
You can get the free template here
To add this to any leggings you will need to adjust the waistband of the pattern. This waistband finishes at almost 4″ tall. The back piece is 7″ wide. So you will likely need to adjust the waistband piece of the legging pattern you are working with. For example, my pattern had a 1.5″ waistband. The pattern is meant to be a high waisted legging but since the pattern I was using was already high waisted I only needed to swap out for the new waistband. I shortened the rise of the pant to accommodate the new taller band. You will also remove 7″ of width from the current band width and cut a new band that is 8″ tall and the remainder of the width (minus that 7″)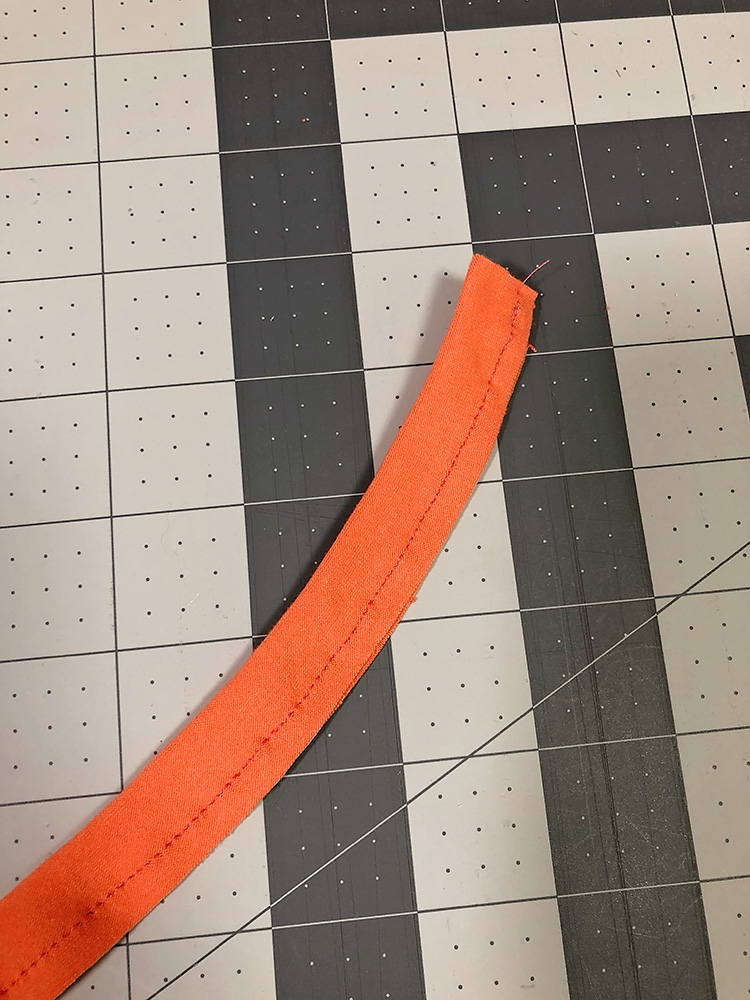 To start sewing the cross back, you will first fold the strap pieces in half so they are right sides together and then sew along the long edge to create a long narrow tube.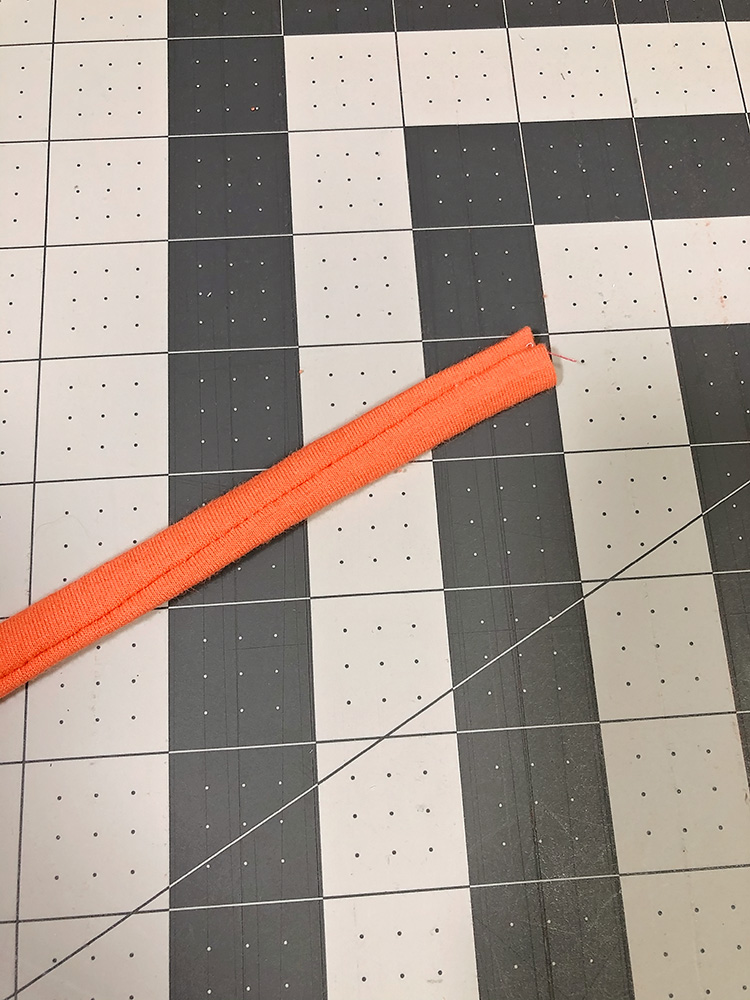 Turn the tube right side out and press well so the seam is all to the back. It's ok if it isn't perfectly centered as long as it is all towards the back side. Repeat that with all 4 straps.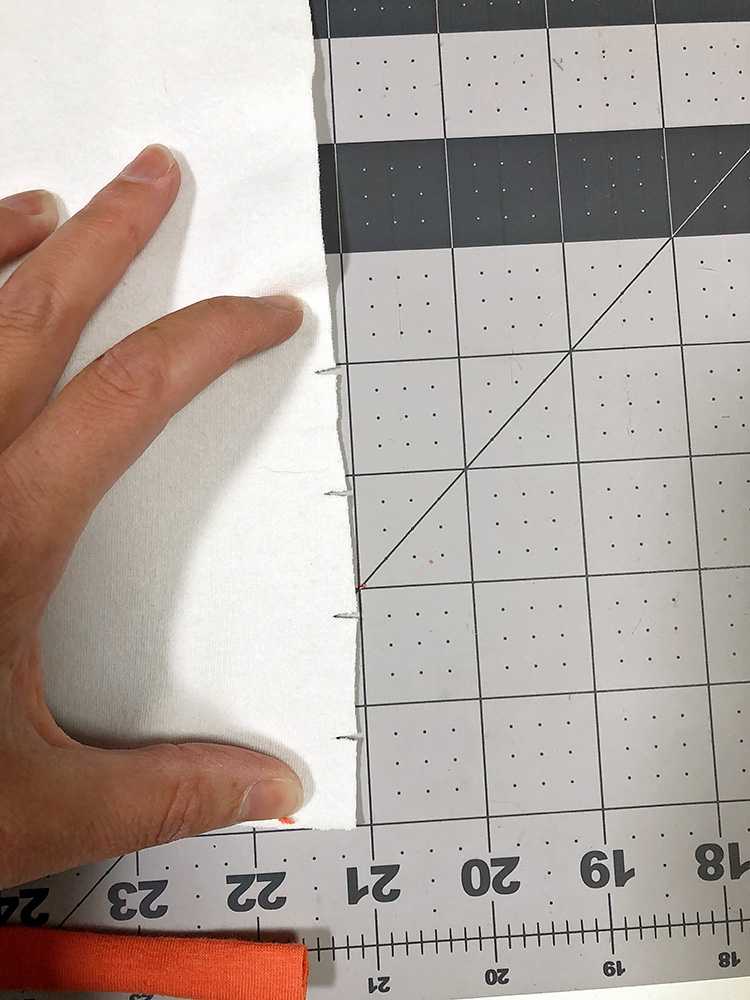 I cut little marks following the pattern so I have my strap placement.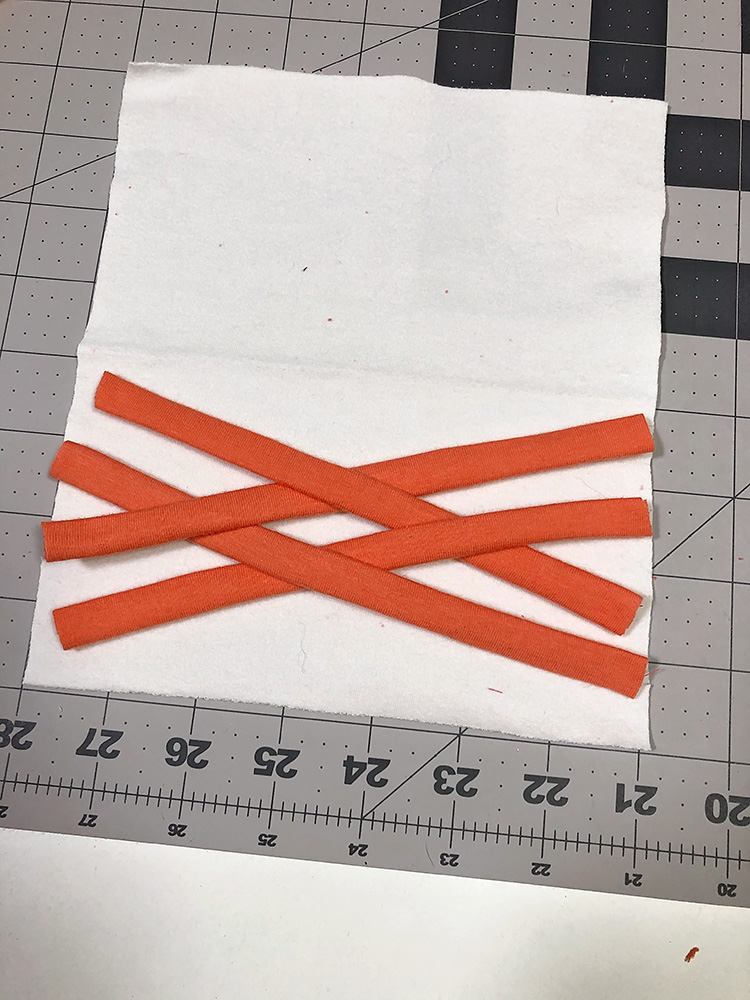 You will weave the straps over and under each other placing them on the marks. The straps should be just shorter than the back width. You want a little bit of stretch for the straps.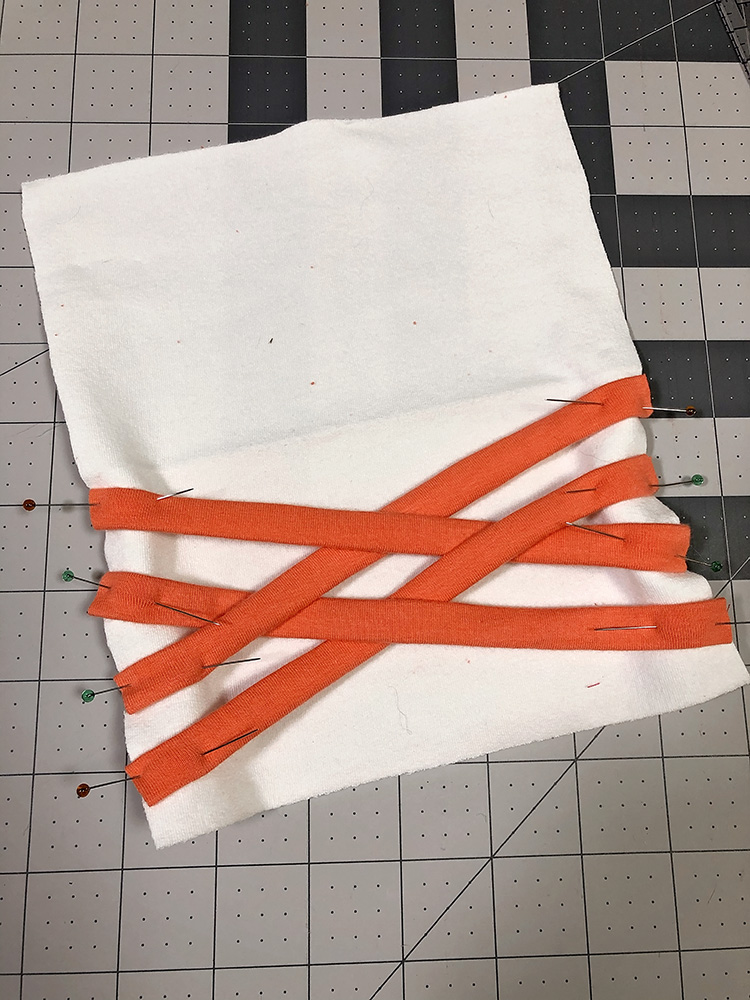 Pin all the straps in place.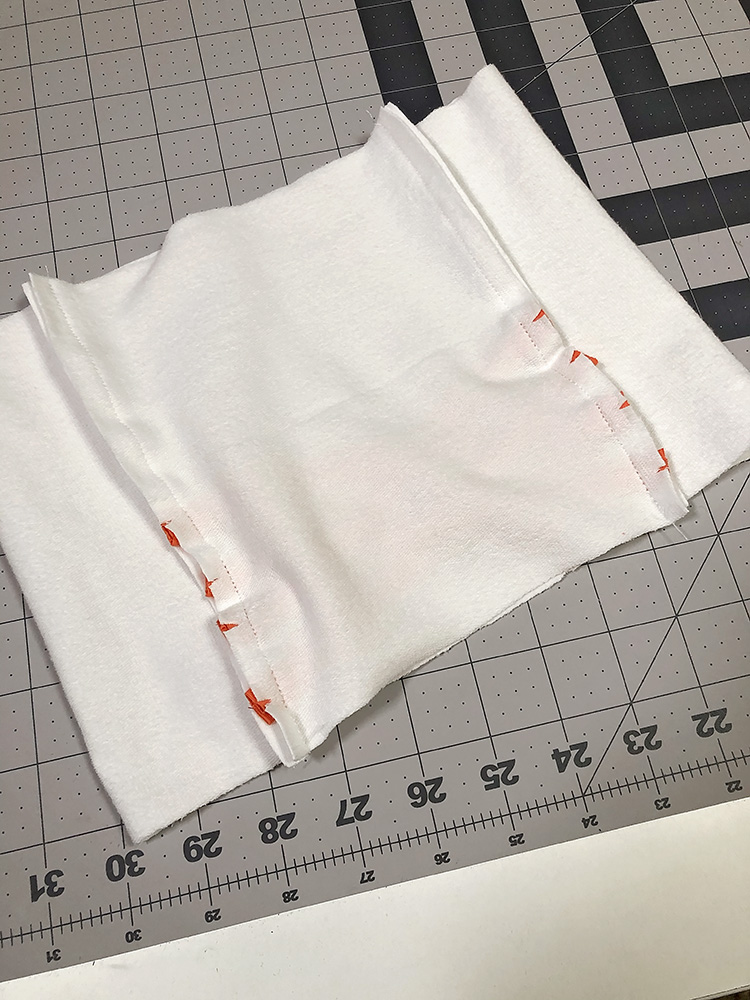 Then with right sides together you will sew the remaining band to the back section on both sides. This will secure the strap pieces in place.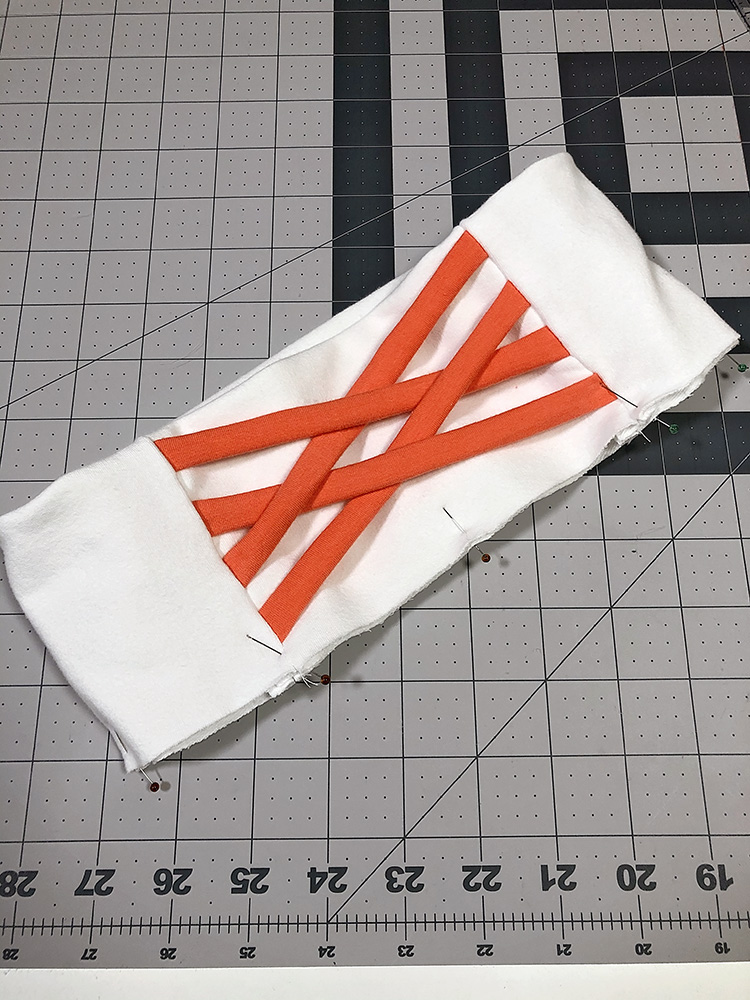 Then fold the waistband in half so the wrong sides are together and the seams are all on the inside. There you have your new fancy waistband. You can sew this in place as you would a regular waistband.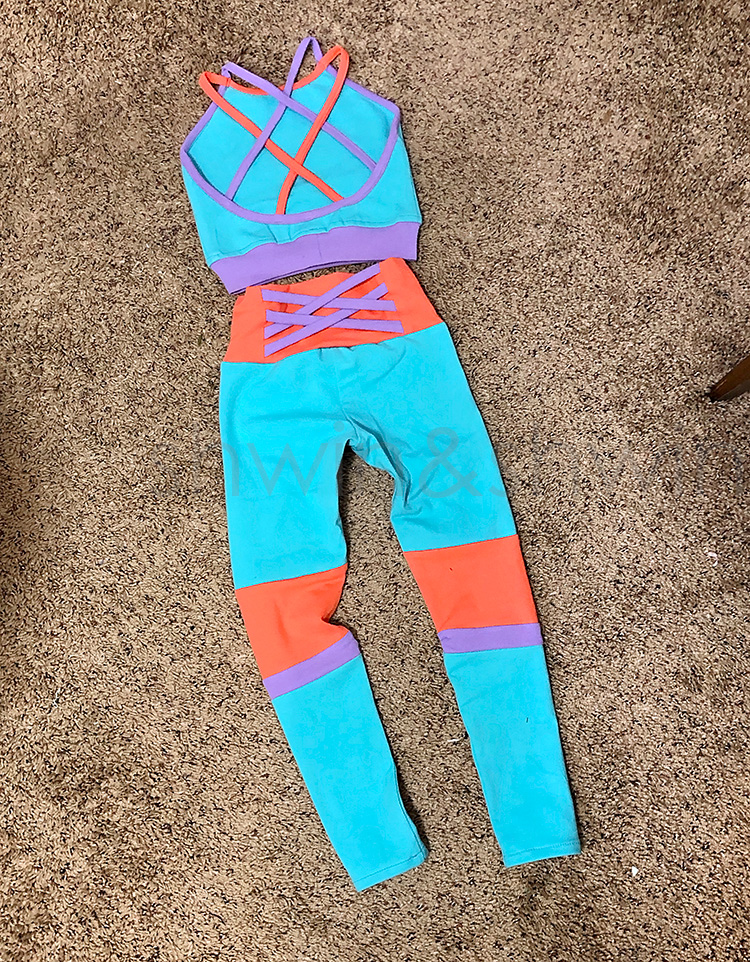 I had fun playing with different colors and patterns. I used the Apple Loungewear leggings for this pair for my younger daughter (shown is 4T width 5 Length same waistband pattern) I also color blocked the leg pieces to bring in a little more color.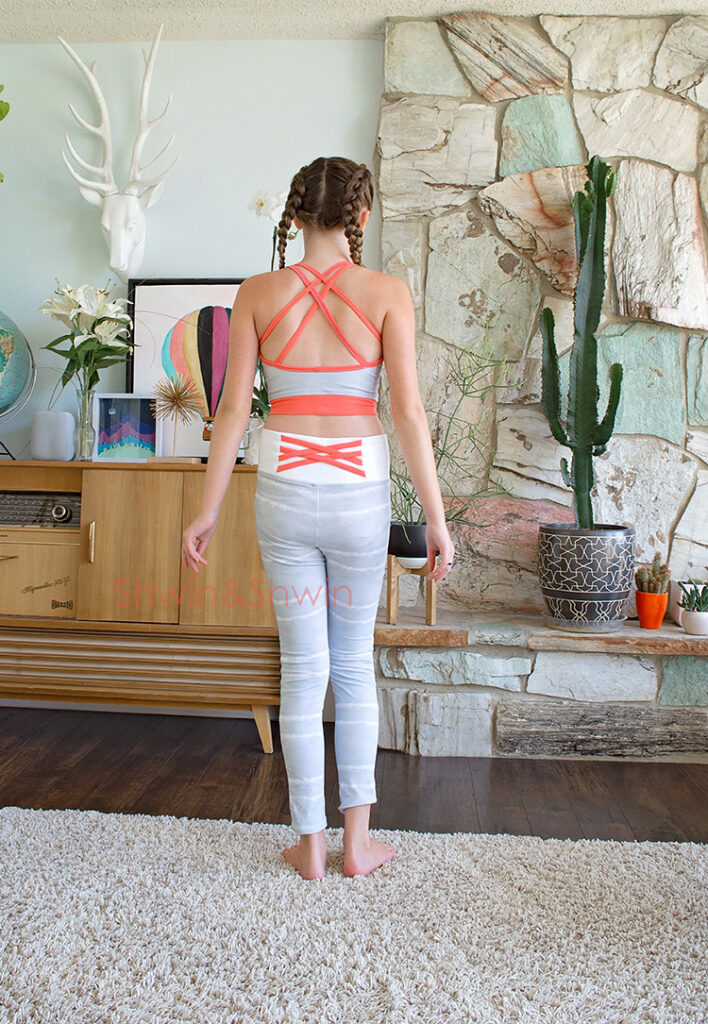 For this pair I used the Ivory Leggings, with the pieced front. Since I did want a nice tight fit since they are athletic leggings I did size down one size, and I left off the ankle bands.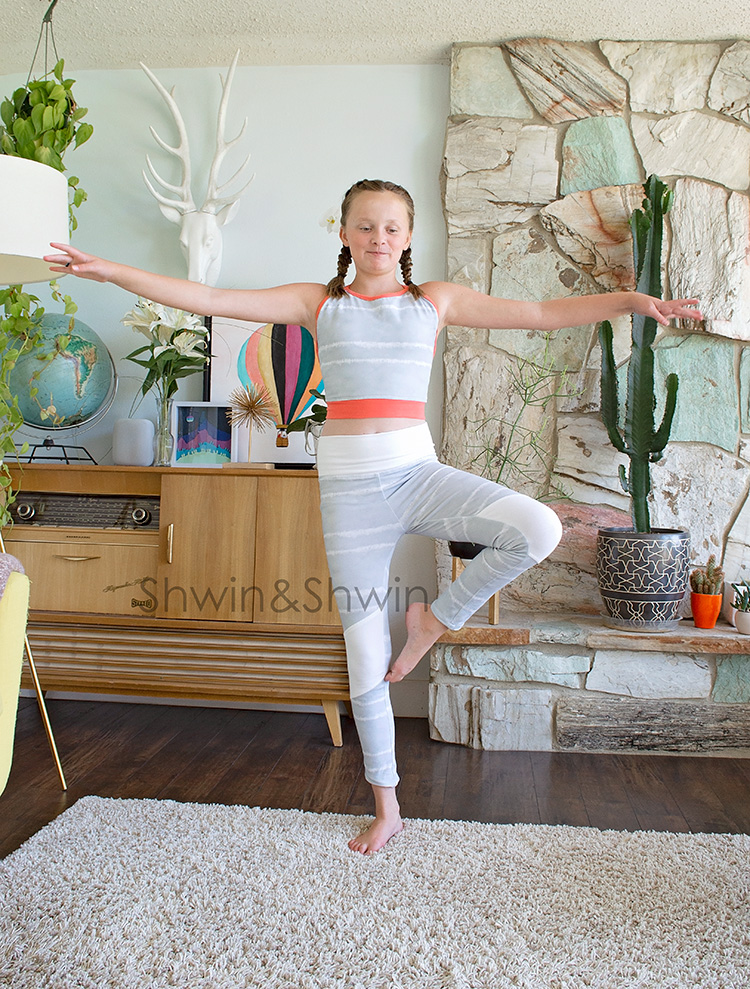 I love the good high waist. I paired these with the free sporty bralette pattern. I made the whole outfit from the new tie dye print from part of the fall collection over at Raspberry Creek Fabrics, and paired it with the solid coral jersey.