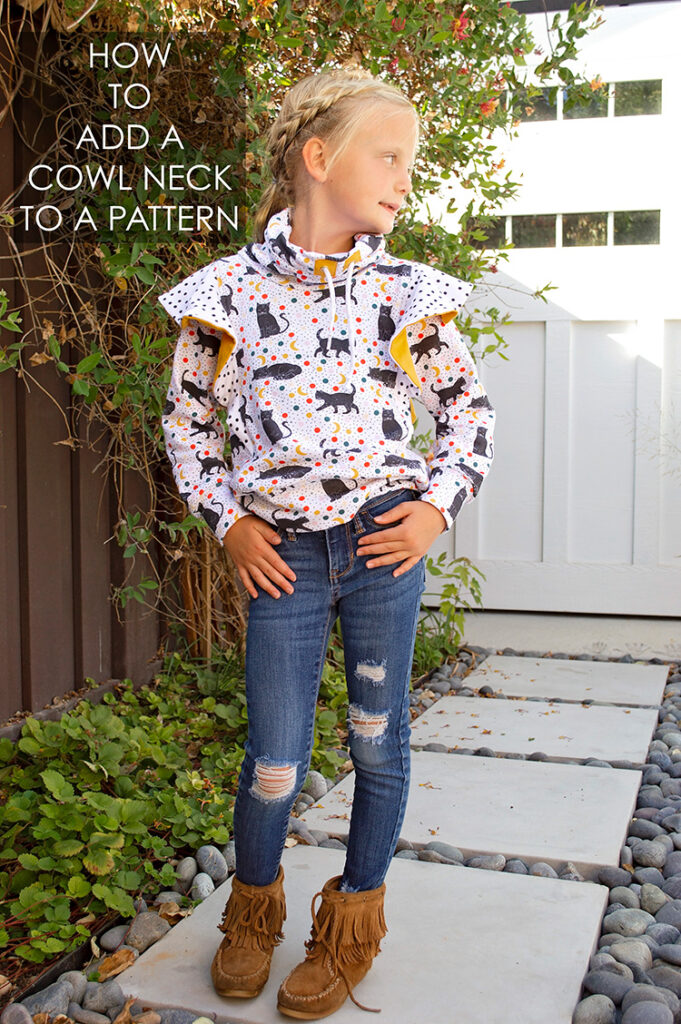 Sweatshirt season is coming. I LOVE making a cozy sweatshirt and while there are a few things that make a sweatshirt a sweatshirt, but it's mostly the fabric. Almost any pattern can become a sweatshirt. Instead of buying a million different sweatshirt patterns I like that there are a few things you could add to or change about most any pattern to make it a great sweatshirt pattern. Today I will show you how to make a cowl neck you can add to any pattern.
I have also done these posts that go great with a sweatshirt: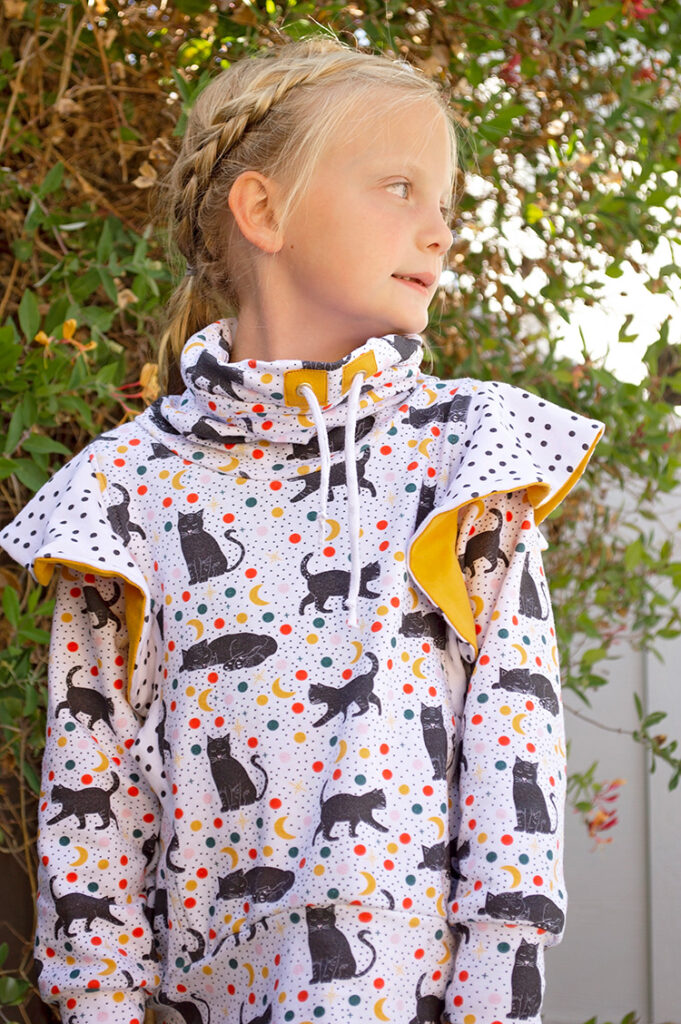 For this top I used the Studio pattern for the base. Really because I wanted the ruffle, (well my daughter wanted the ruffle) Since I was using a cozy french terry (from the halloween line at Raspberry creek fabrics) I knew it should be a sweatshirt. I lined the ruffle for a nice little pop of color (instead of hemming the ruffle) Then I lengthened the sleeve and added a cuff. I also cut the pattern a little shorter and added a waistband so it had more of a sweatshirt feel. Then to top it off I added the cowl neck. (with draw string at the top)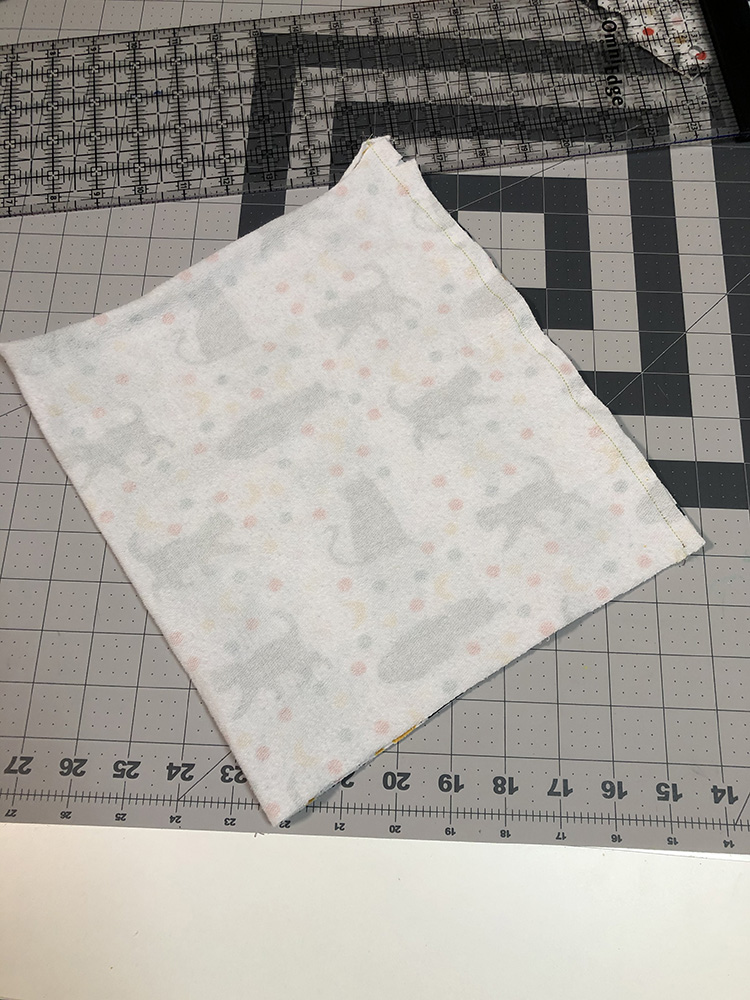 To add the cowl, I measured the neckline. I also determined how tall I wanted the cowl to be. I measured my daughter from her shoulder to about half way up her head. This is the rectangle of the cowl. Then I folded the rectangle in half width wise and sewed it together.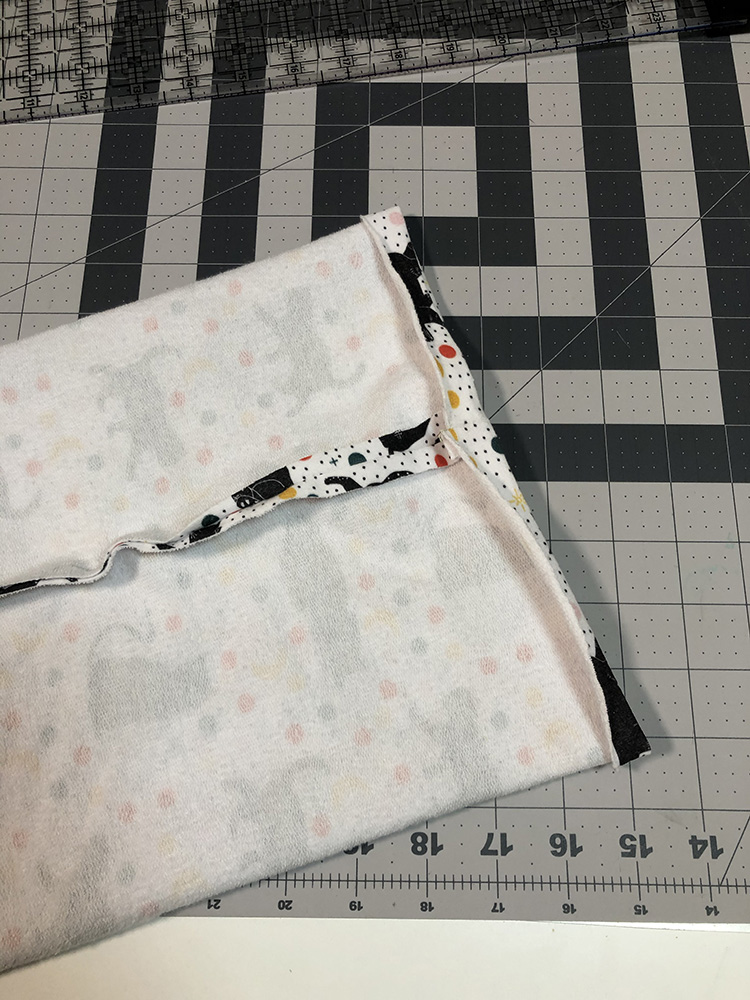 Then I folded the top edge of the cowl neck under by about 1/4″ and pressed.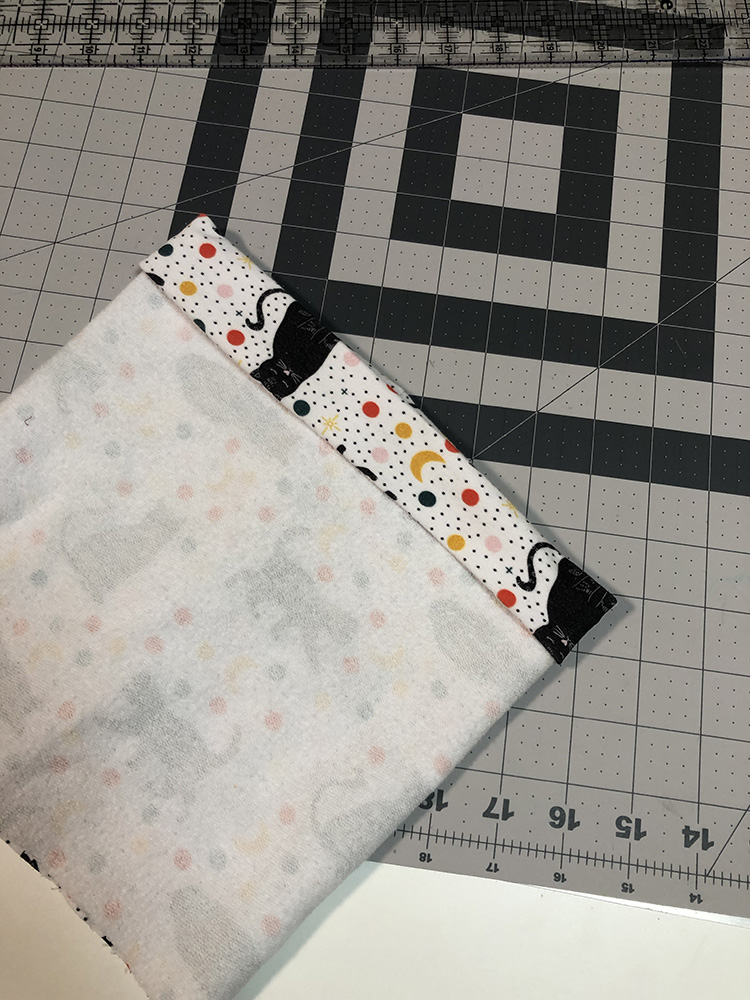 Fold the top edge down again by about 1.5″ and press well.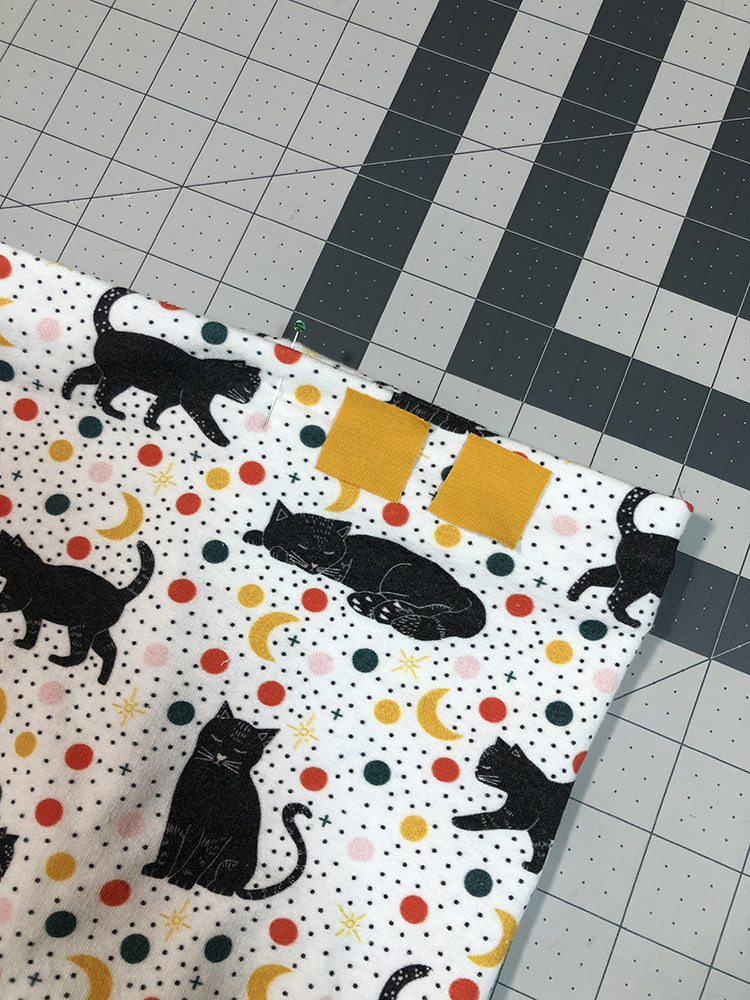 For the front I wanted add grommets for the draw sting. I added little patch of 1″X1″ square of knit. I also add interfacing to the back. All of this just adds a little more bulk so the grommets stay a little better.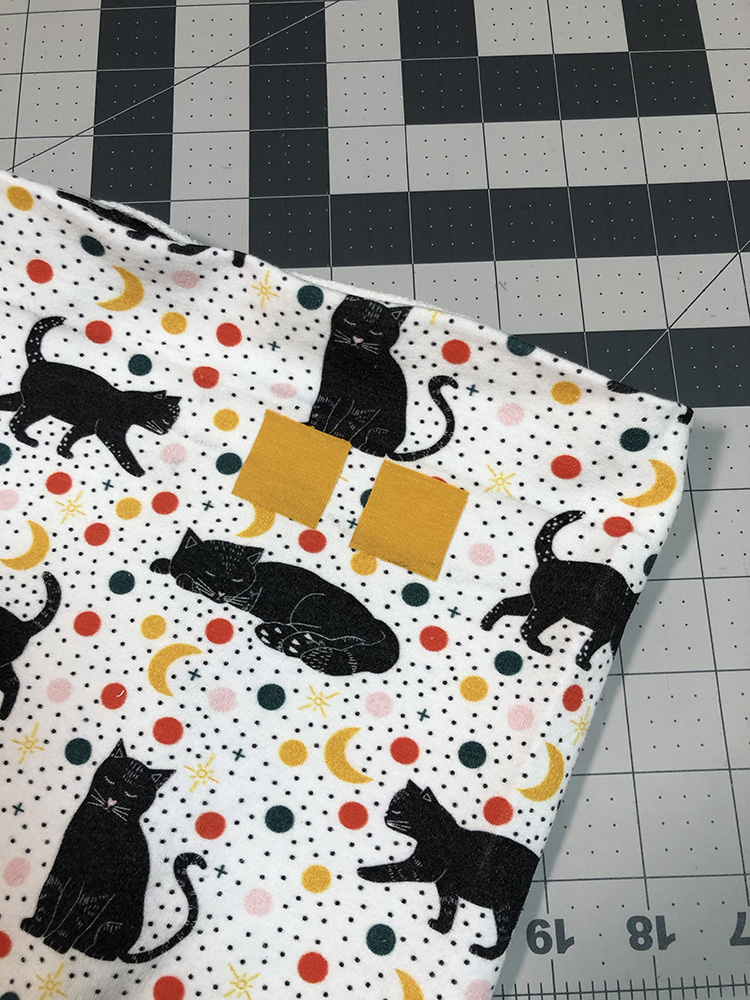 Unfold the pressed folds before adding the grommets. Also I recommend sewing around the squares to secure them in place now, unlike what I did sewing them in place after the grommets.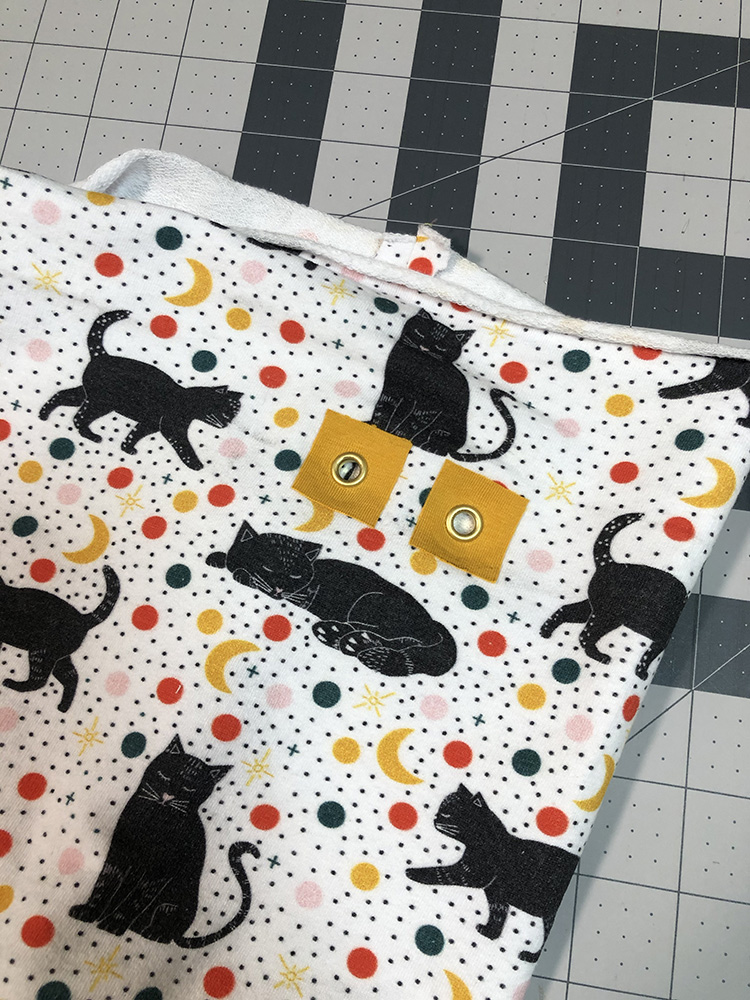 Then add the grommets to the center of the squares.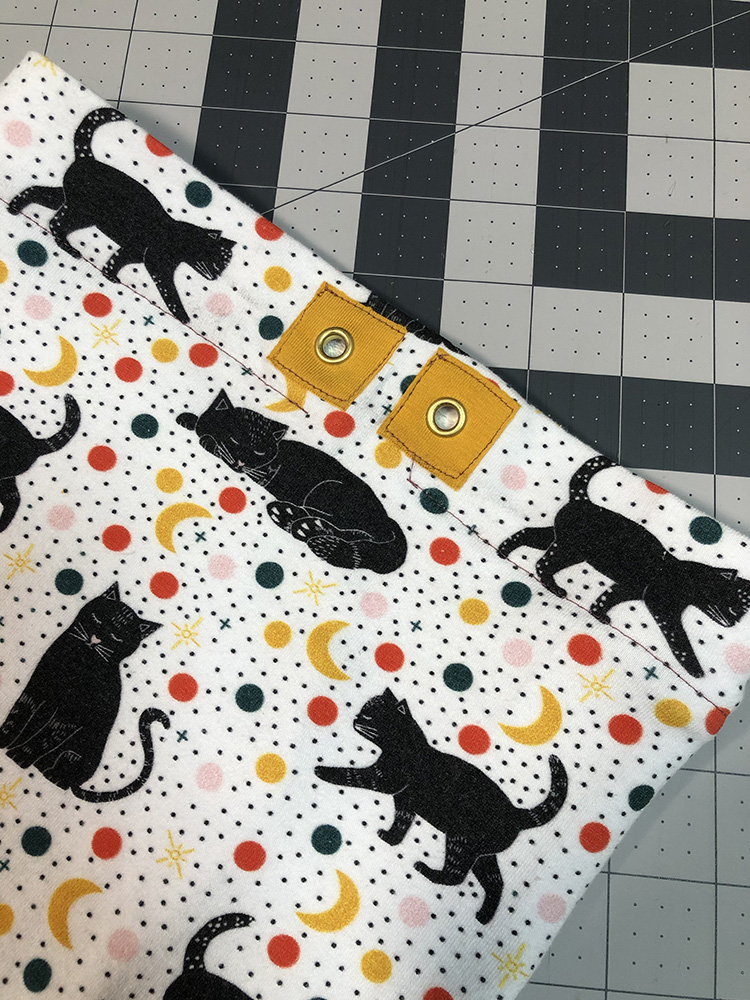 Then re-fold the top of the cowl and stitch along the folded edge to secure the casing in place. Leave an opening in the bottom so you can still feed the drawstring in through the casing.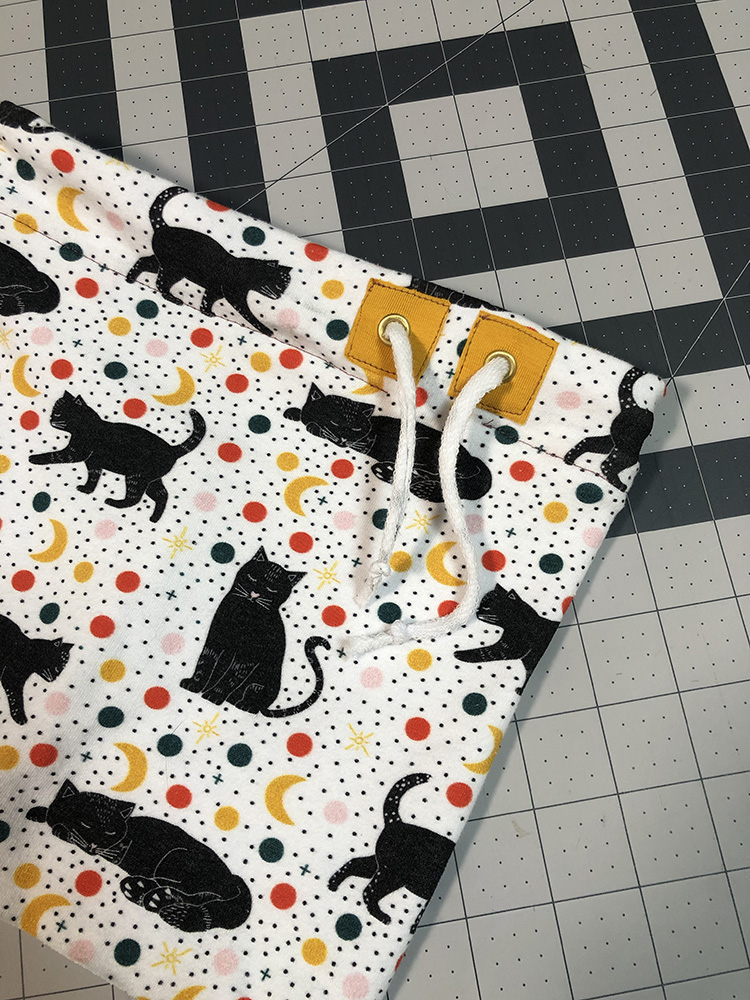 Feed the drawstring through. I often use a strip of knit fabric for the drawstring. I like to place my drawstring just off center but you could place it where ever you like.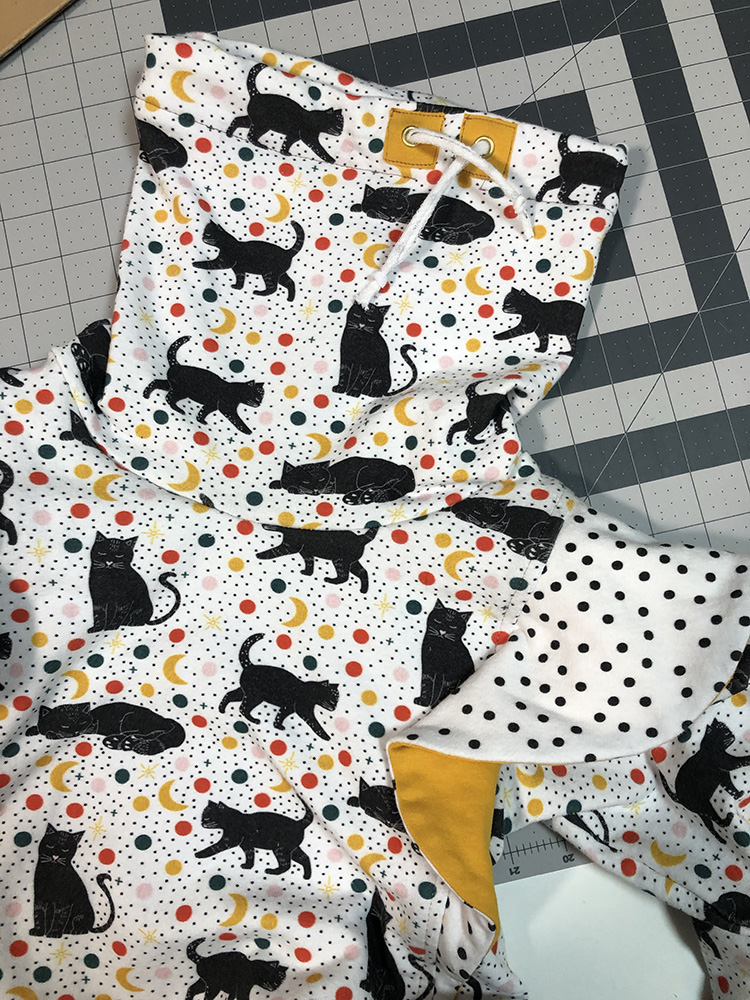 Then sew the cowl to the neckline. Simple as that.