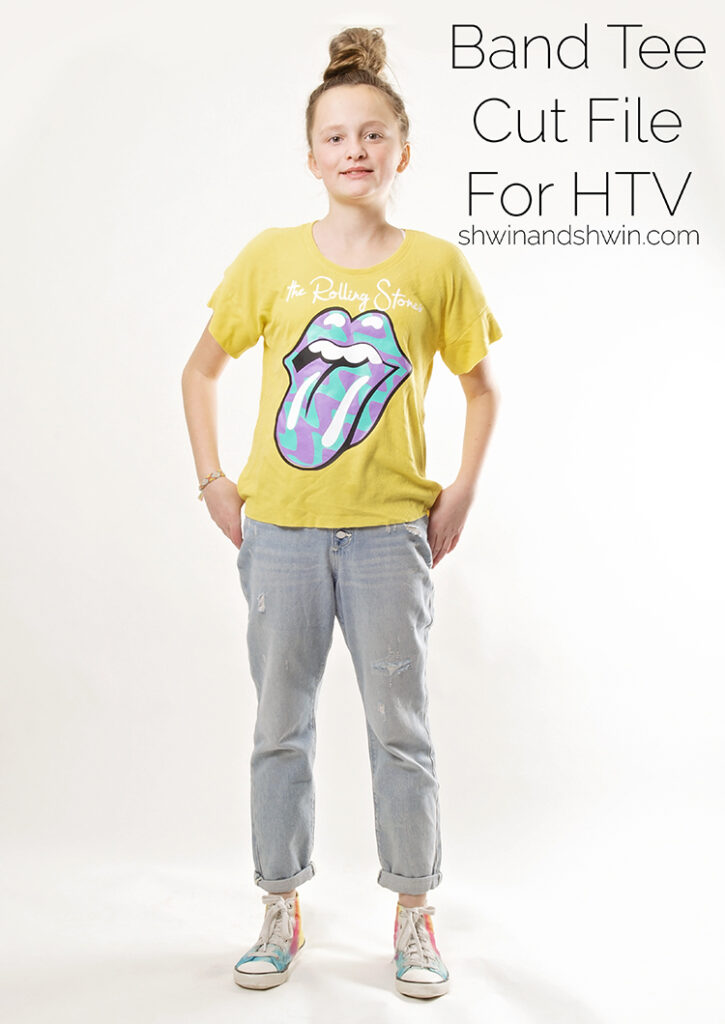 I have been sewing for my kids since the day they were born. It's been a fun ride, sometimes they let me make whatever I want and sometimes they like to tell me what they want. These days they want the "cool" and "trendy" band tees. The only problem is it's hard to find their size, or style. Lucky for them I sew and can make them whatever they so desire.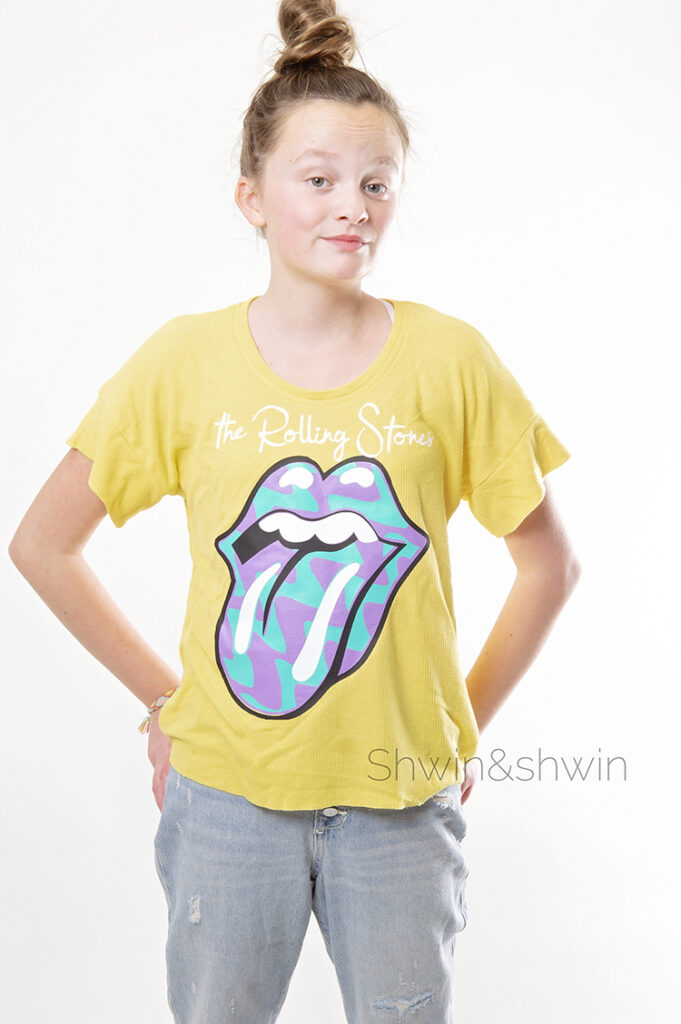 For this particular tee I used the Olivia Tee pattern and hacked it a bit for a perfect dolman tee. (How to make any pattern a dolman sleeve) Then I designed a cut file (for a silhouette or cricut machine) so that Abbey could have the band tee she has always wanted. I have the free file here for you incase you want to make your own and I will show you how I do layered HTV (heat transfer vinyl) which allows you create a lot of fun designs.
Download the free cut file here.
**Please note while I created the cut file art myself it is fashioned after the Rolling Stones logo and should only be used for personal use.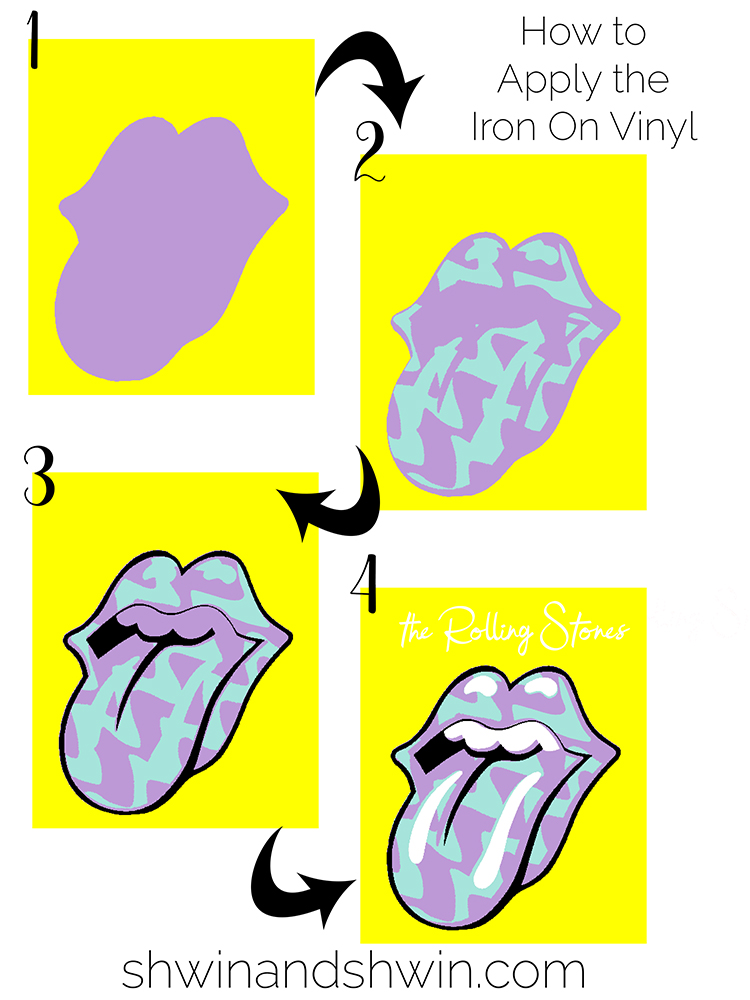 When you are using the cut file you will reverse the images if cutting them from HTV. Then layer by layer you will press the HTV to the fabric.
I start with the background layer. (in this case purple)
Then after you have peeled back the plastic layer, place the next layer over the first. Be sure and use a pressing cloth so the heat press (or iron) does not iron directly over the previous HTV.
Then I place the outline (the black layer on)
Lastly I add the white over the top, which I also used for the font.
Then you are done. Making graphic tees in whatever design you may want has never been easier.