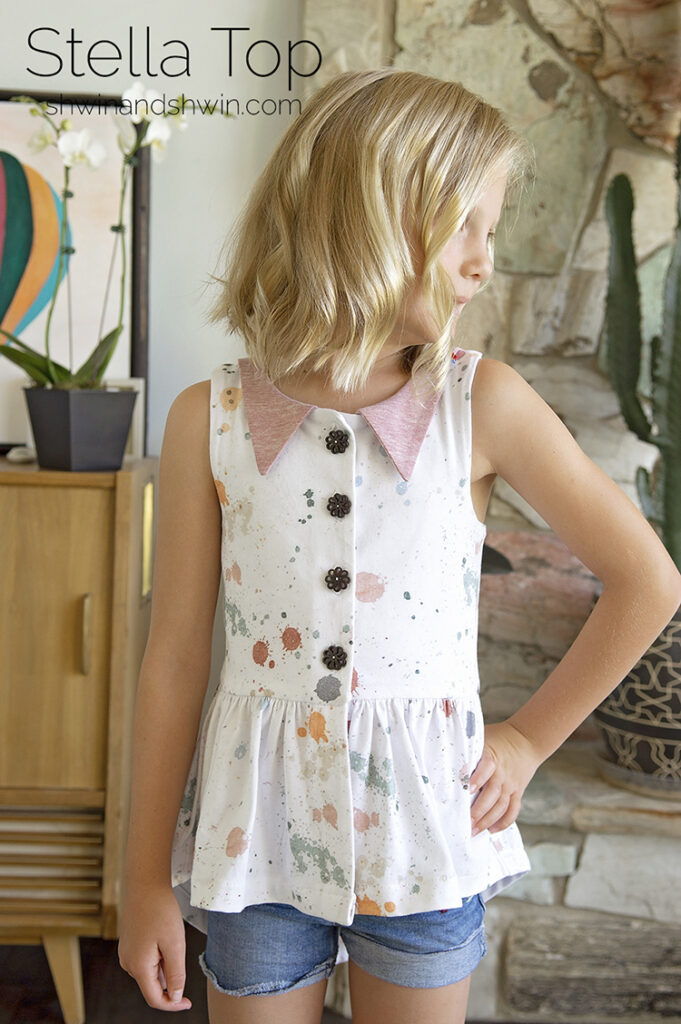 The Stella Tunic
The Stella Tunic does not get enough love. I made a ton when I first designed the pattern and then I slowed down a bit. I love when I see my little Nieces wearing the old Stellas that have been passed down.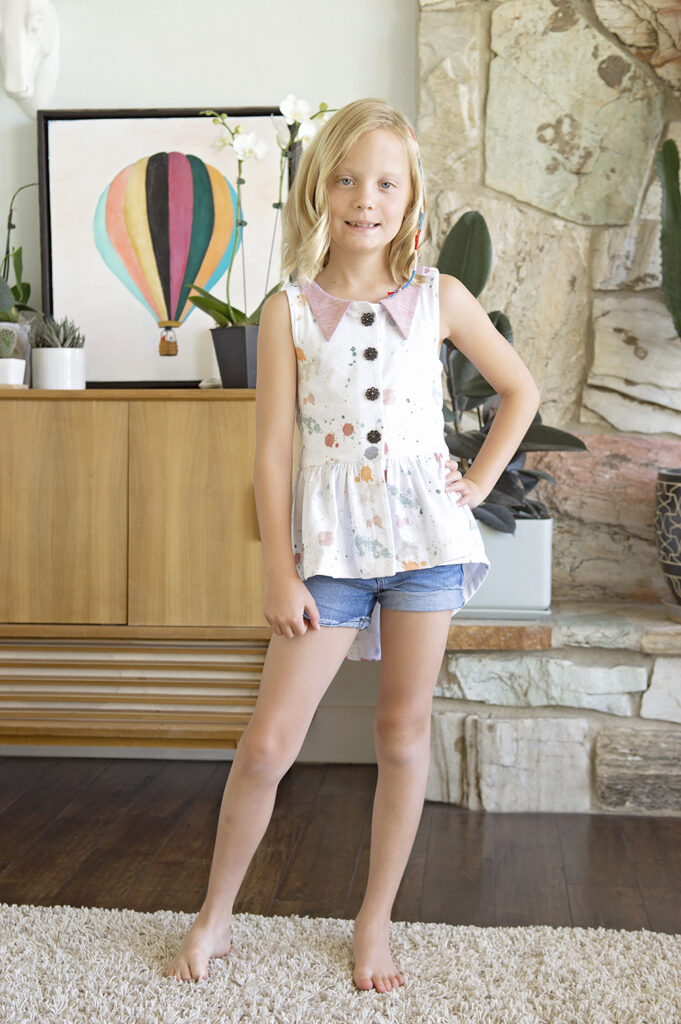 I made this Stella out of knit. Why? Because I could. I love the knits at Raspberry Creek Fabrics, they are stretchy but stable. What do I mean by that you ask? Some knits stretch and warp as you sew or curl and slip when you work with them. These knits are perfect for a tee shirt, or for turning any woven pattern into a knit dream.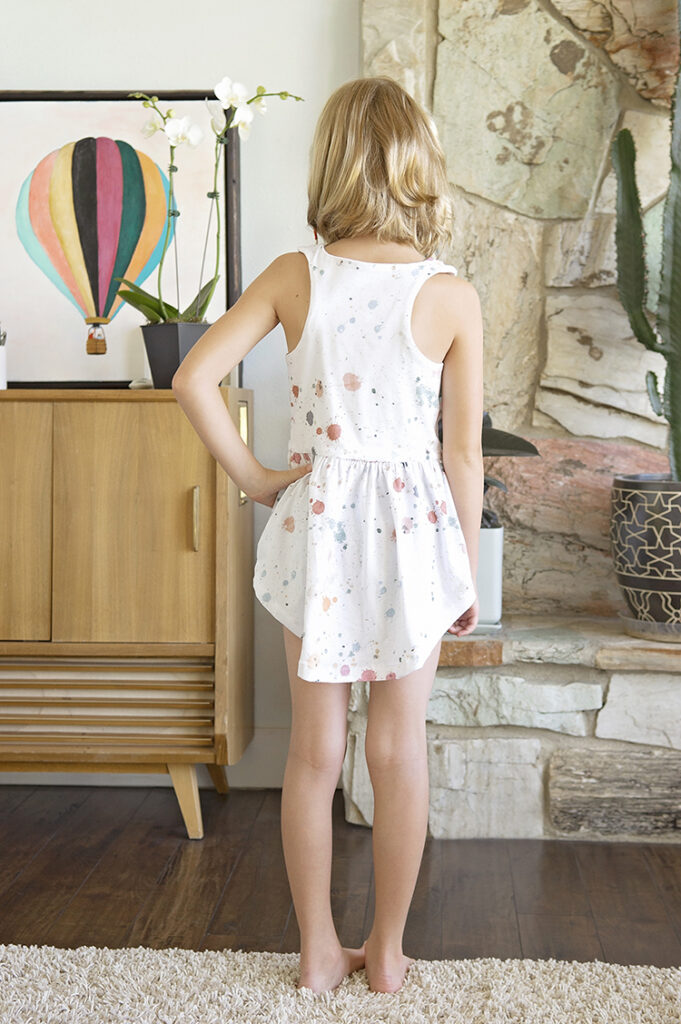 I didn't change anything for the pattern, I just followed it straight. I did the racer back option and I love this top for summer.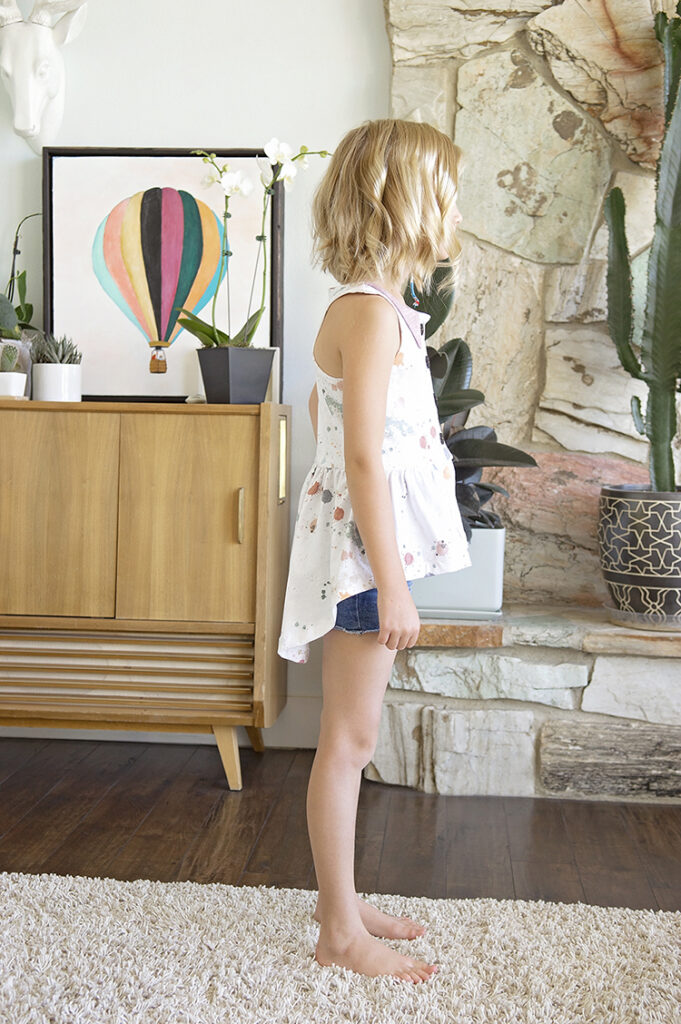 I think the high low hem is my favorite part, but if you aren't a fan cutting it straight across is an easy change up.