Are you all enjoying the Hair and Skin week? Don't miss out!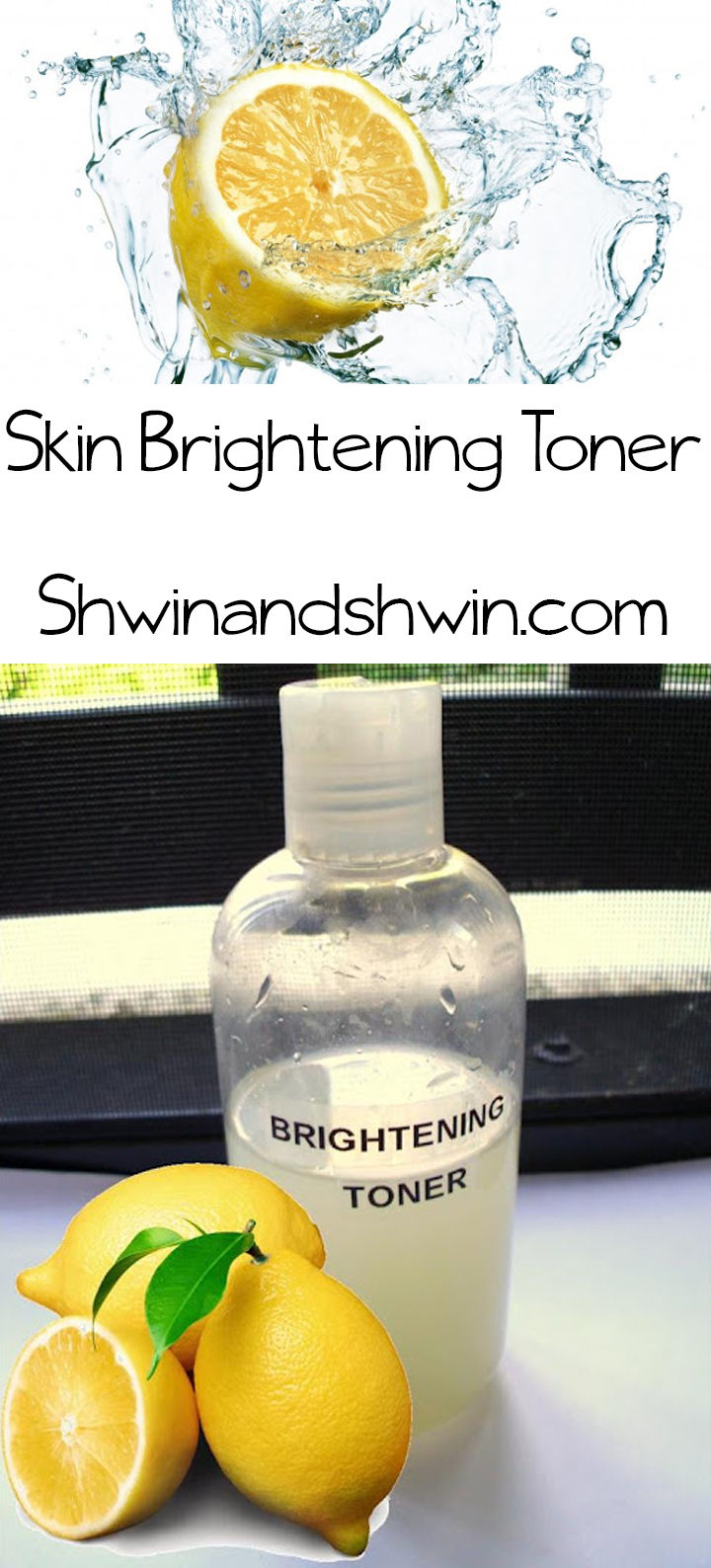 I love everything skin and especially when it comes to making and trying new skin care recipes. A few weeks ago (after giving up with the toner I was currently using) tried a new toner recipe and since then have been, dare I say, in love with it.
Ingredients for the Skin Brightening Toner:
Facial toner recipe for those with normal to dry skin.
*For oily skin add 2 Tablespoons Alcohol*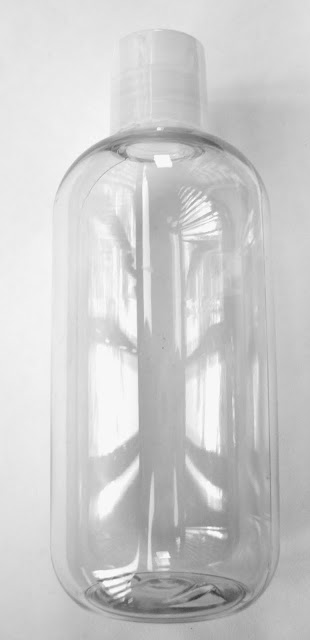 STEP ONE: Mix ingredients in a bottle or jar.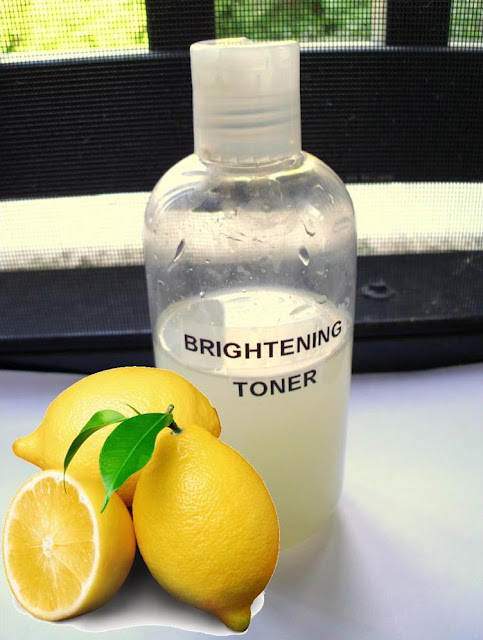 STEP TWO: Cleanse skin with facial cleanser and rinse. Repeat.
STEP THREE: Apply toner with a cotton pad, sweep upward and outward over entire face and neck.
STEP FOUR: Apply moisturizer.
Witch Hazel: Tightens pores and reduces inflammation.
Lemon Juice: Reduce blemishes and lightens skin.
Use facial toner both morning and night for a deeper cleanse, smaller pores and bright, radiant skin!