This post brought to you by FrogTape brand painter's tape. All opinions are 100% mine.
For today's 30 min project I wanted to make some art. I love the chevron thing that's been around for ever. I have seen different tutorials out there for how to measure off and tape out a chevron design. It takes math, measuring, and lots of time. Well  "ain't nobody got time for that", or at least I certainly don't. So when I got the chance to try out Frog Tape® Shape Tape™ I was all over it. 
This stuff is amazing. It has Paintblock® technology that sounds like something someone made up, I know, but it's not. It's a film actually on the edge of the tape that reacts to the water in latex paints and creates a gel of sorts that actually blocks the paint from seeping under the tape. I could actually see the residue left behind (that wipes off very easily) which was cool to see that it's not something made up. 
So for my art I started with a blank canvas, I painted it teal, then I walked away while it dried. I cam back and taped off the design which took all of about a min with the amazing FrogTape® Shape Tape™ I was careful to press the edges down with my nail to be sure it sealed well.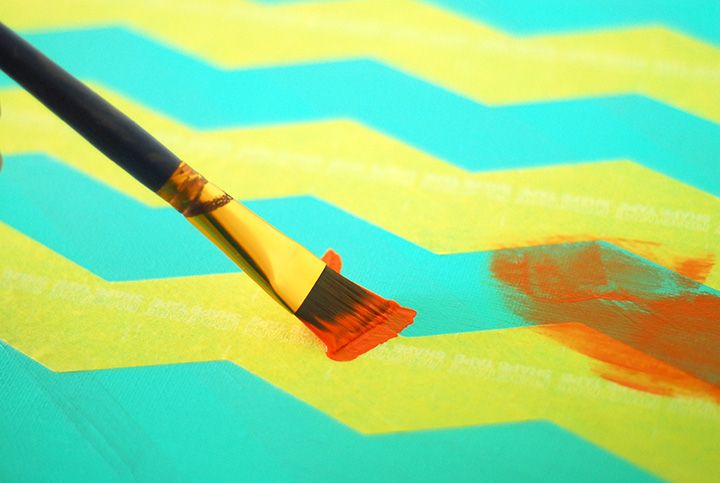 Then I painted the color I wanted for the chevron painting right over the edge of the Shape Tape™ 
Then I peeled the tape up and BOOM super crisp amazing chevron lines.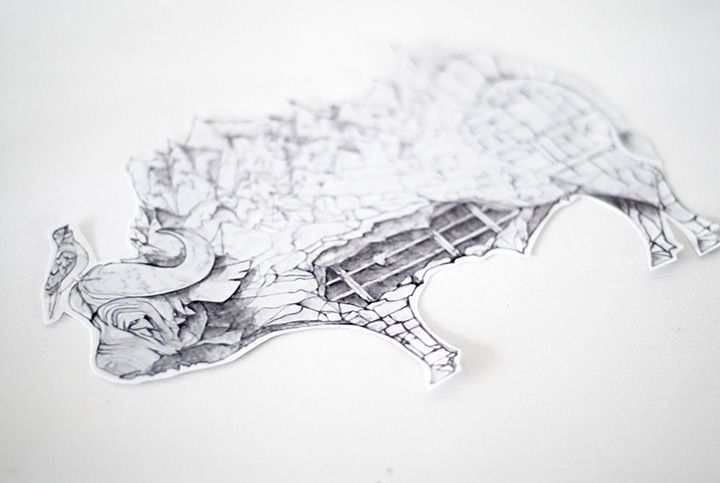 Then instead of just stopping there I found THIS Super cool print of a Buffalo which just happens to be a new favorite animal around here 🙂 So I added it to the art piece using some transfer art paper.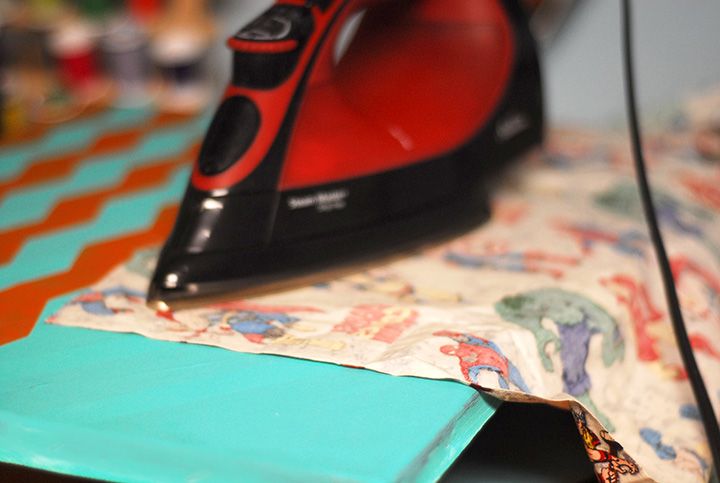 I Ironed the image right on to the canvas. I did put a cloth over the top to protect the paint job. 
Then just like that I had some cool new art with my new favorite color combo (teal and orange, it's a thing) and my new favorite animal, using my new favorite painters tape FrogTape® Shape Tape™ I don't think I will ever go back to another painters tape but also I can't wait to play around more with the chevron tape. 
Check out more great projects from FrogTape® Shape Tape™