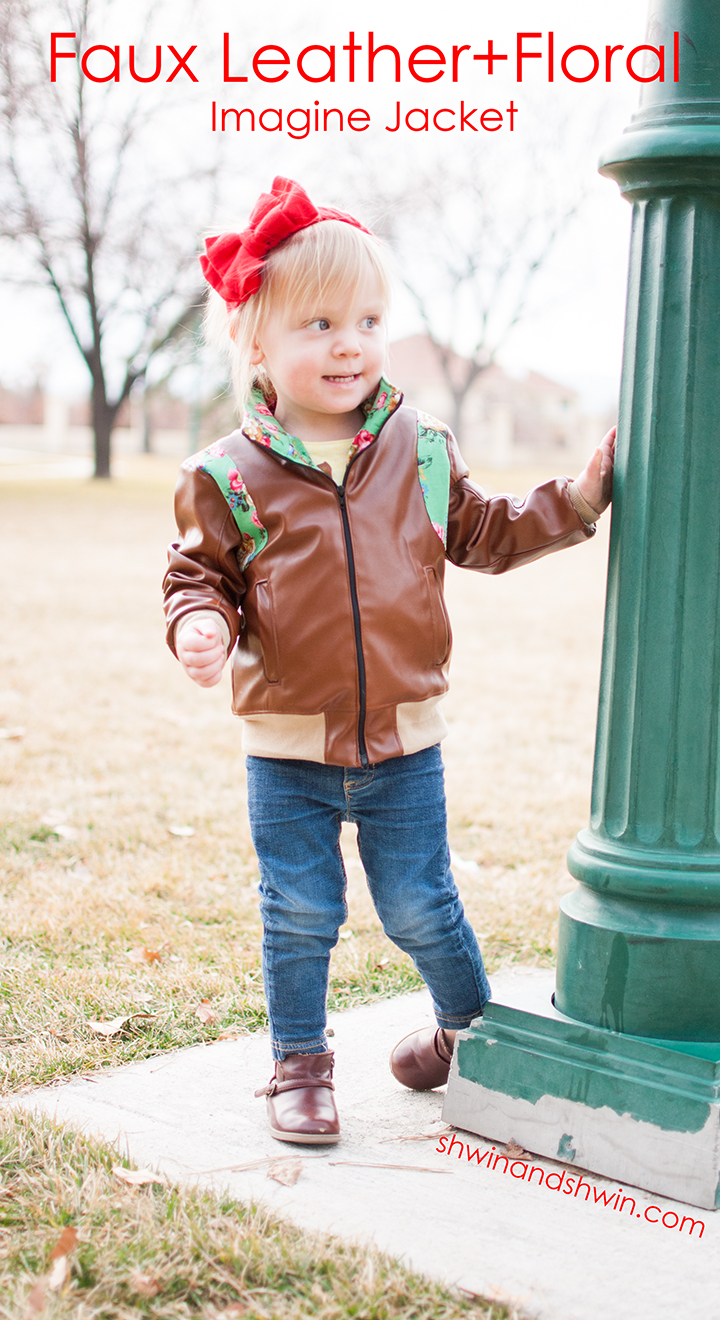 I really love the Imagine jacket. (also the McCartney jacket for women) and Penny was in need of another one, since these limbs of hers keep growing. I had been wanting to make a faux leather one ever since I saw the vegan leather at Girl Charlee I LOVE the result.
A sweet leather look jacket but since it's faux leather it's perfect for kids.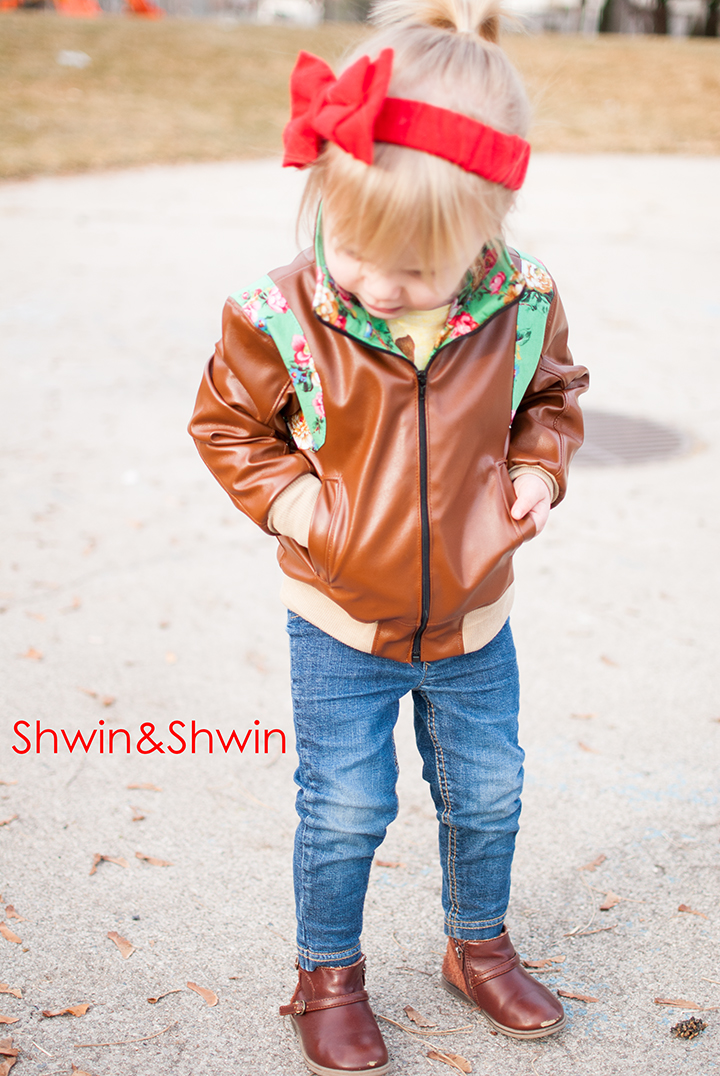 I used floral fabric for the accents and lining so it had a nice feminine touch to it.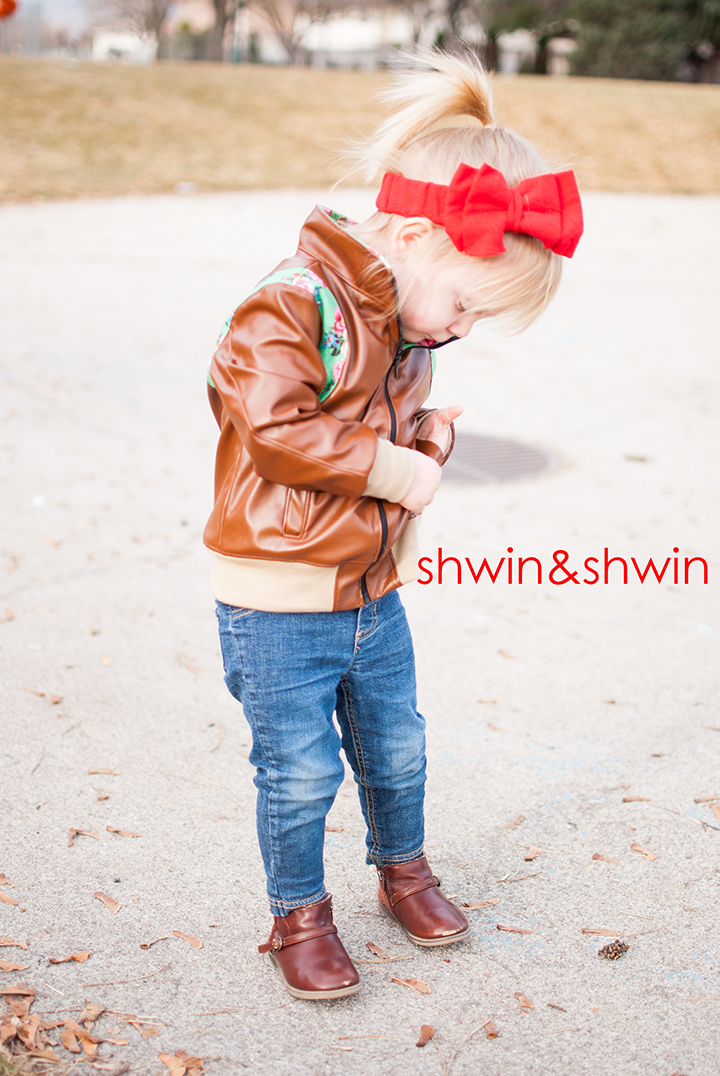 Penny is in full pocket mode. Probably my favorite thing is when kids discover pockets, and that they can store things in them.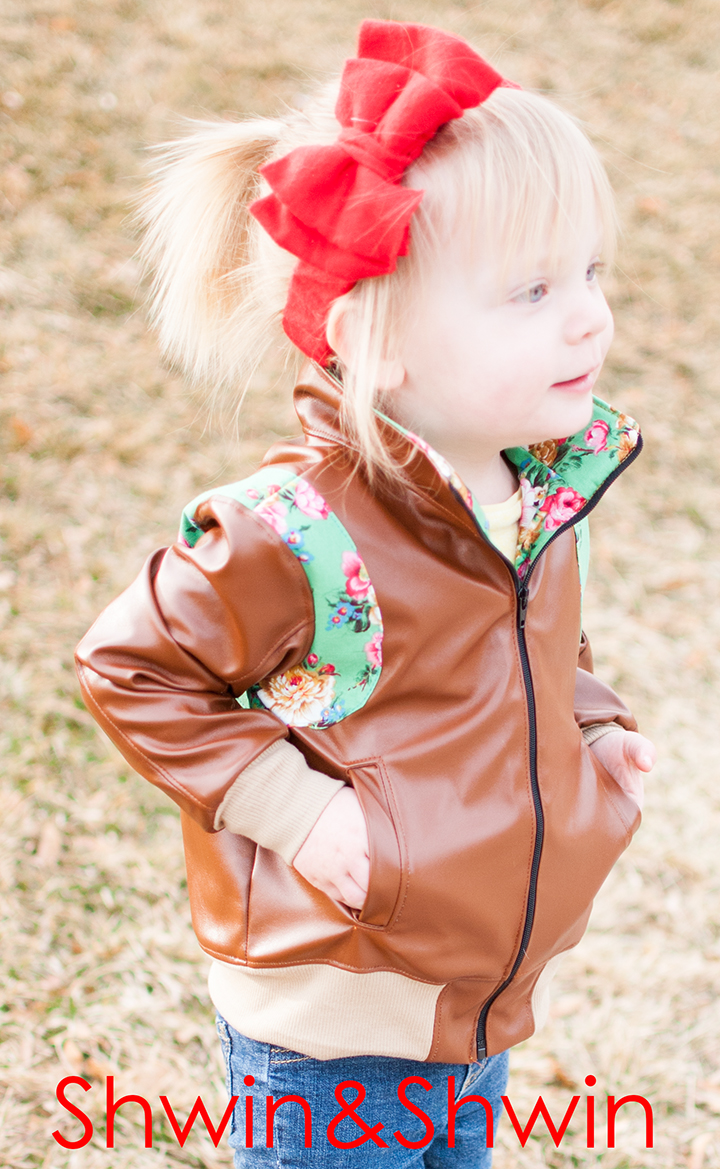 I used my teflon sewing foot for sewing the jacket and it was amazing! There are few sewing feet I just can't live without and the teflon foot is one of them.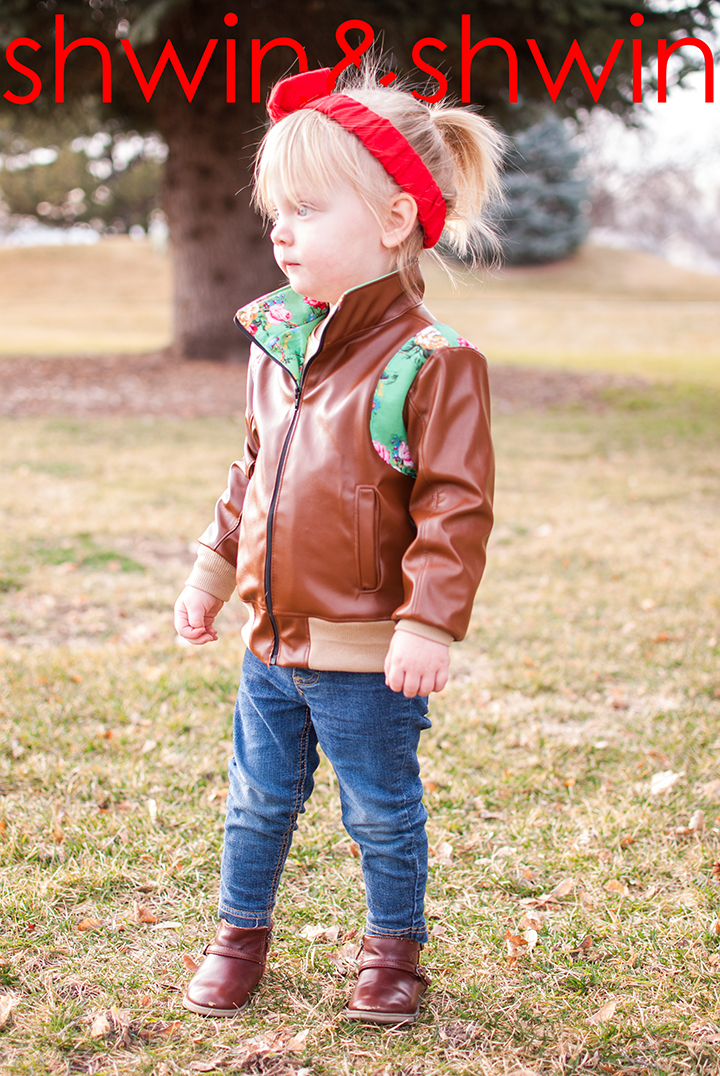 I just love the moto jacket like feel that the faux leather gives it and it's stretchy and soft and has great drape so it worked really well.