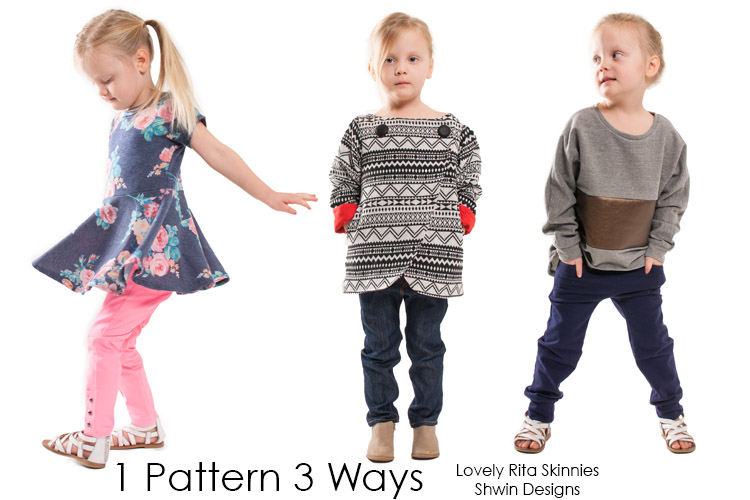 I made the Lovely Rita Skinnies 3 different ways, and today I am sharing the third style.
You can see the pink pair here
and lastly I made some knit joggers, you can read more about that below.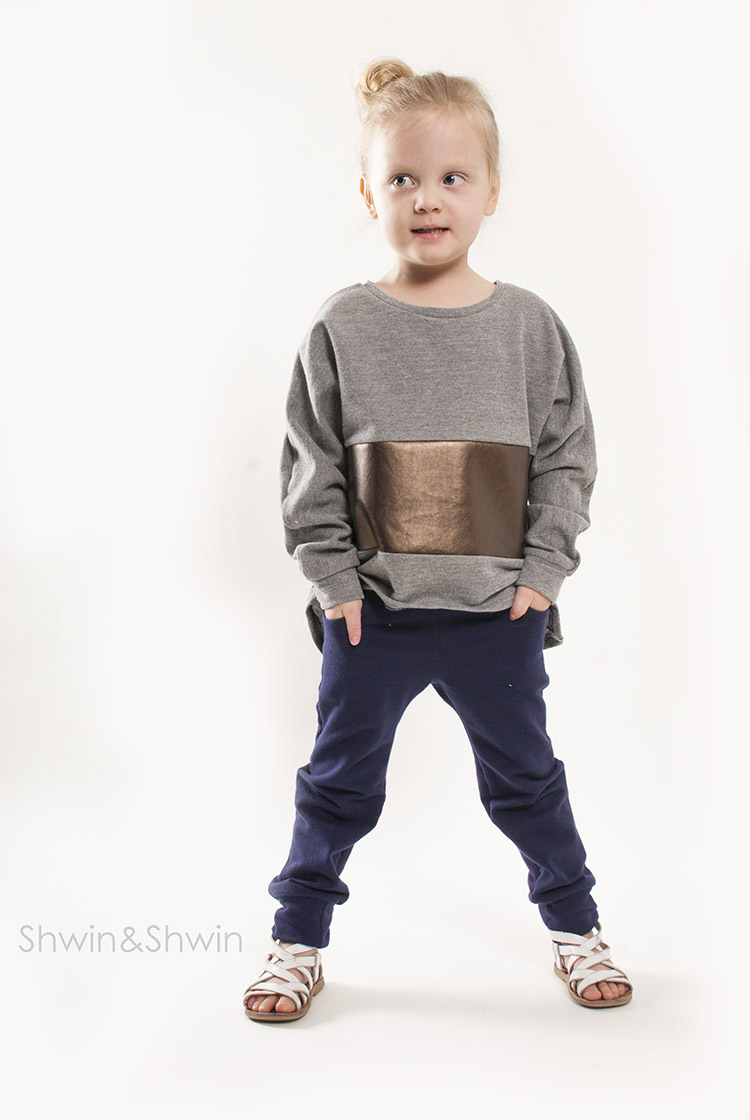 My kids LOVE joggers, they live in them. I have a Joggers pattern for teens and tweens which my older kids love and wear all the time but I don't have one for younger kids. Then as I was making the other Lovely Ritas I thought, these could be joggers.
So I made a pair out of a nice and stretchy but sturdy French Terry.
I made only one change to the pattern. I cut them about an inch shorter and then added cuffs to the end of the legs.
That's it. I still made the pockets (front and back pockets) and cut them the regular size. I just cut the cuffs slightly narrower than the end of the leg and stretched them while sewing them on. It was so easy.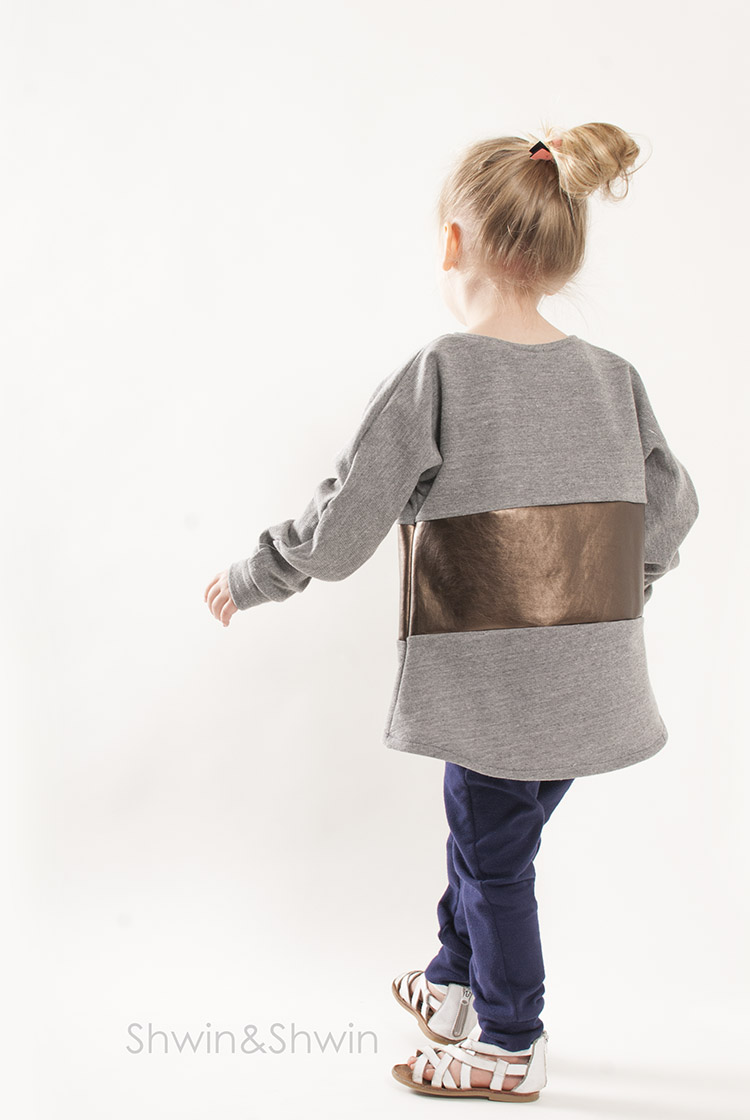 Then I decided to make a color blocked Apple Loungewear top to go with it. To do this change, again so so easy. I cut the pattern straight across the front and back bodice just slightly under the arm and then about 5″ below that. Then I had 3 sections. I cut the pattern out in the 3 sections adding seam allowance where I cut the pattern. Then I sewed the 3 sections back together before sewing the top together following the pattern. I used a french terry and faux metallic leather for the center part.
I also left the band off the bottom and just hemmed it.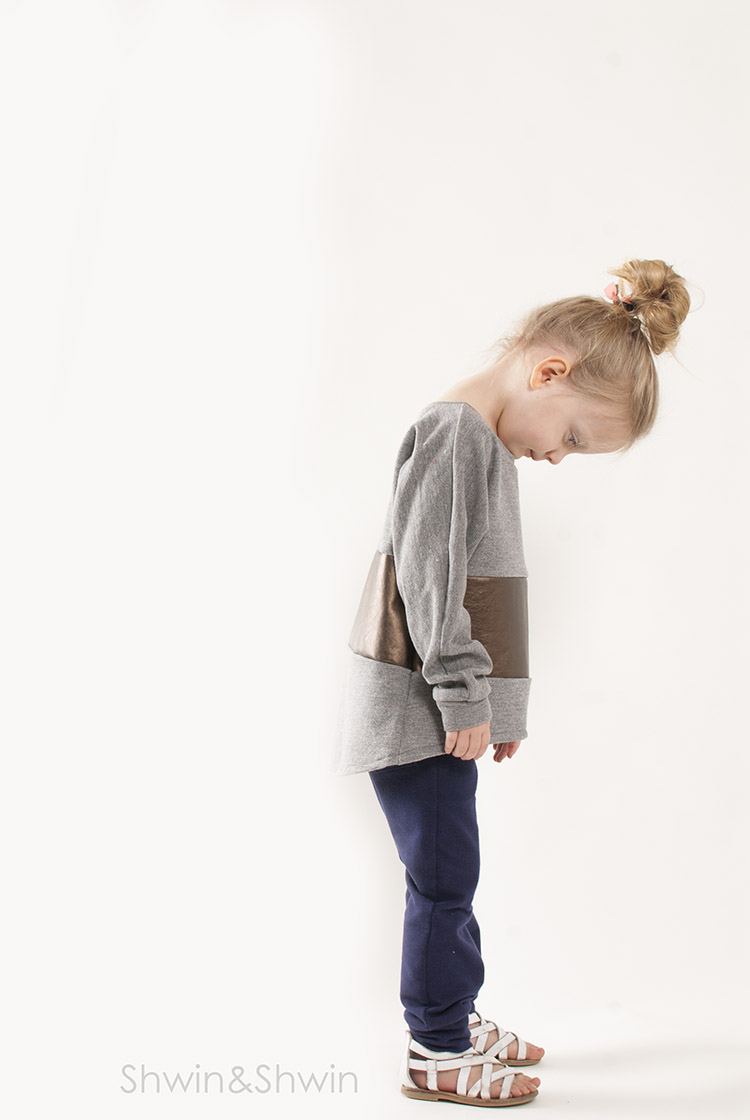 Patterns:
Apple Loungewear
Fabrics:
Navy French Terry from LA Finch Fabrics