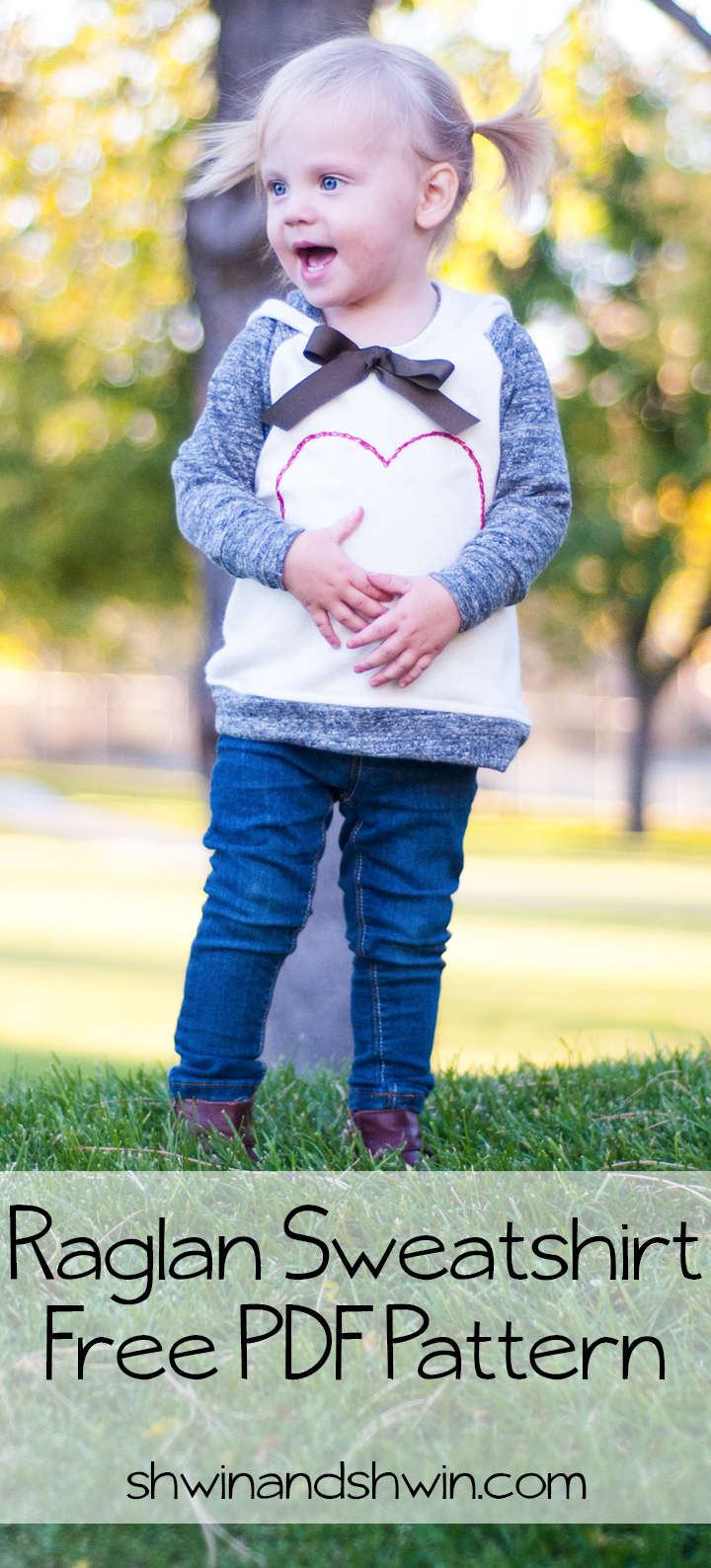 Last year I made raglan sweatshirts for Jude and Abbey using the Submarine Pullover Pattern. Abbey still wears hers this year, but I really wanted to make a raglan sweatshirt for Penny and the pattern is just a bit too big for her (starts at 2T) So I made a pattern for her, leaving off the pockets and placket. I love the way it turned out.
So perfect for fall, cozy and cute. I used sweater knit to make it so it's a sweatshirt style with a sweater look. I love that you can sew with sweater knit since I don't knit but I love the look. I used a creamy white and then for the hood lining and sleeves I used left overs from Jude's sweatshirt.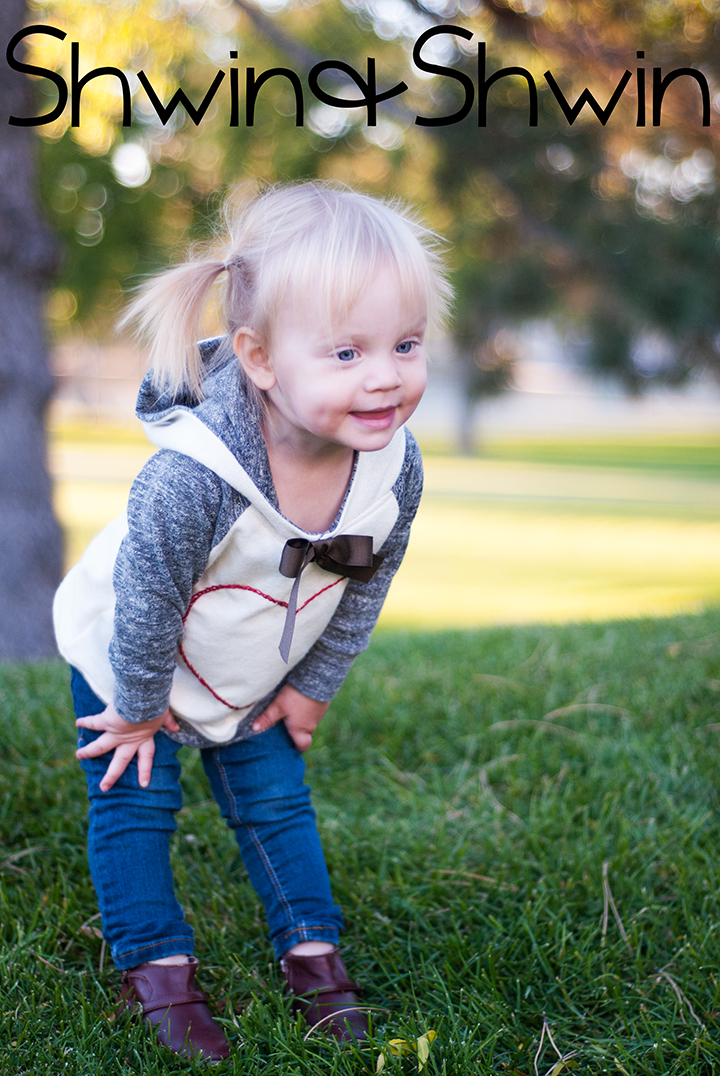 I also added a stitched heart to the front and a bow to make it a little girly. (you can totally leave it off if you are making it for a boy)
You will need:
Raglan Sweatshirt Pattern || Shwin&Shwin (size 12-18m) (want sizes 2T-8Y? Check out this pattern)
3/4 yard knit
Embroidery floss (optional)
Fusible interfacing (optional)
Ribbon (optional)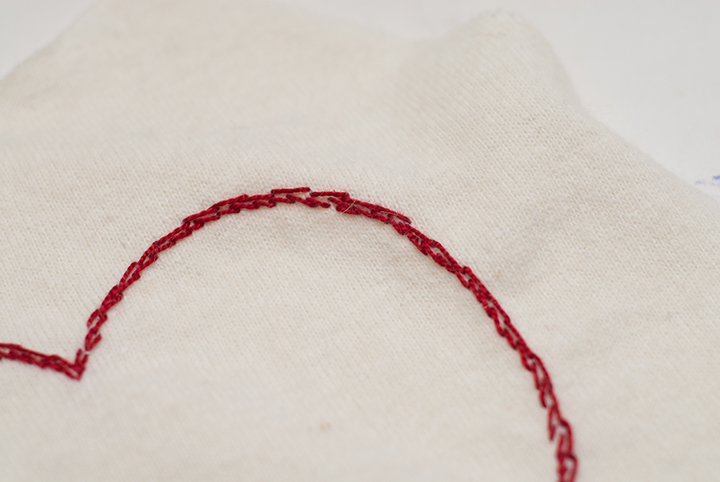 So to start I added a heart to the front. I used fusible interfacing to stabilize the back and then I stitched a heart on. I wanted the heart to look "sketched" so I used random short stitches.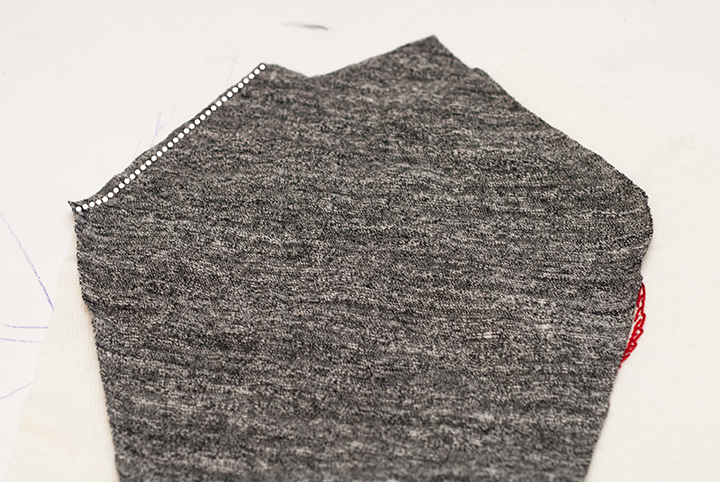 With right sides together sew the sleeves to the front. Be sure to sew the front edge of the sleeve to the front of the bodice. **Note you don't have to finish seams when sewing with knits however if you are sewing with a sweater knit you will want to so that it doesn't unravel.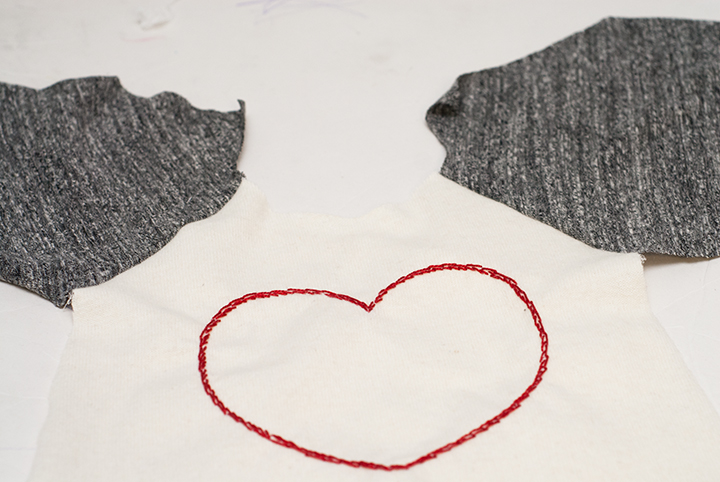 Press sleeves open flat. Then with right sides together sew the back to the back edges of the sleeves.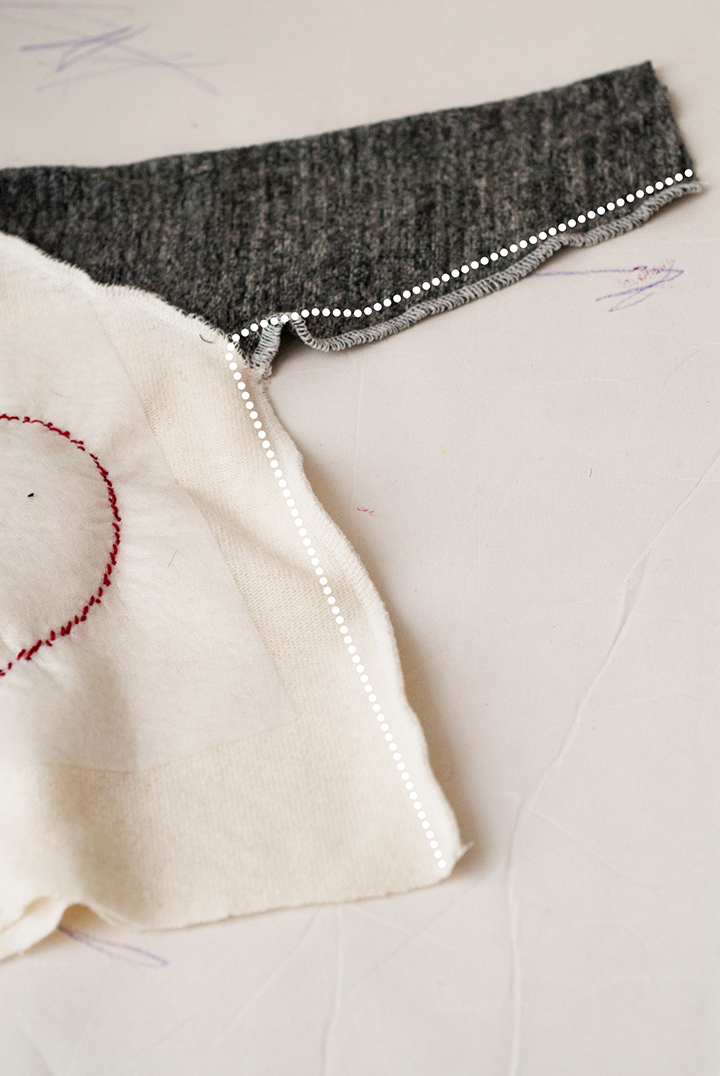 Then with right sides together match up the sleeves and the front and back and sew from sleeve edge to the armpit and then turn to go down the side. Repeat with other side.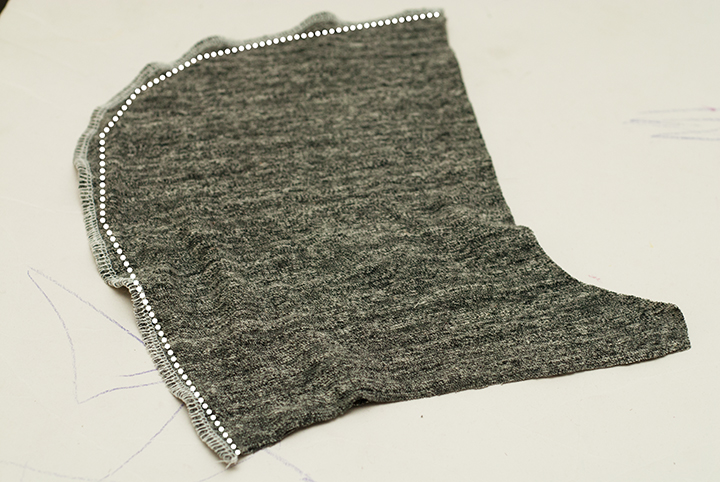 For the hood sew two right sides together along the curved edge. Repeat with the hood lining.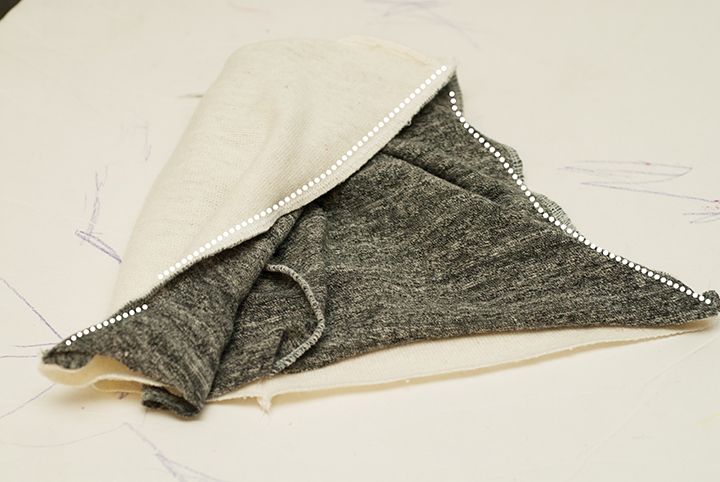 Place the two hoods right sides together and sew along the outside edge. Then turn the hood right side out.
Now I seemed to have forgotten to take pictures of the hood being sewn to the neckline and the cuffs and waist band being added to the sweatshirt.  Just follow the step from THIS post.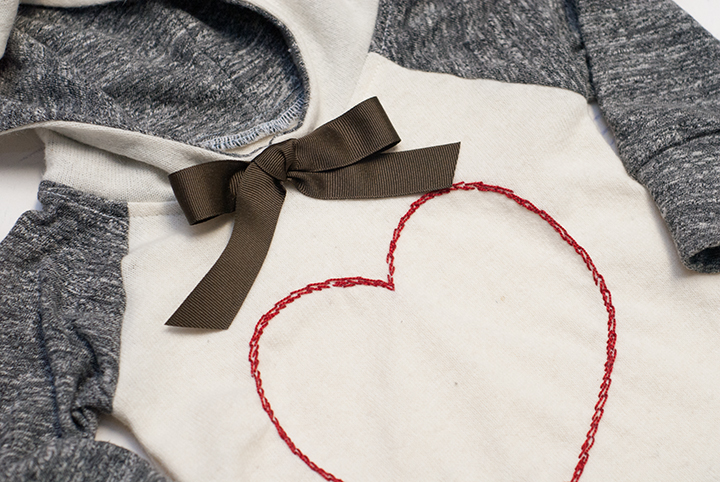 I finished things off by sewing a little ribbon bow to the front. I liked the "faux drawstring" type look but it added a little girly touch.
So that's all there is to it for a cute little raglan sweatshirt.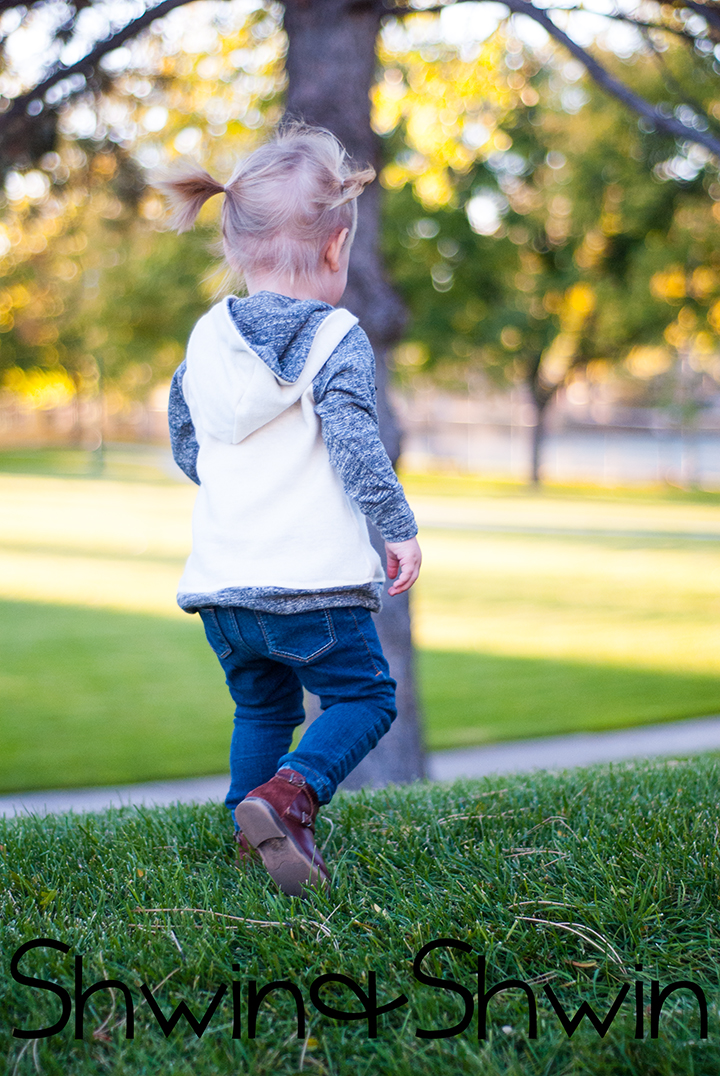 I love the hood for the cool days, and they just look super cozy.
Sweater knit from MOOD Fabrics
Jeans from Old Navy
Boots are from Zara Baby
Need raglan sweatshirts for the bigger kids in your life? Check out these: