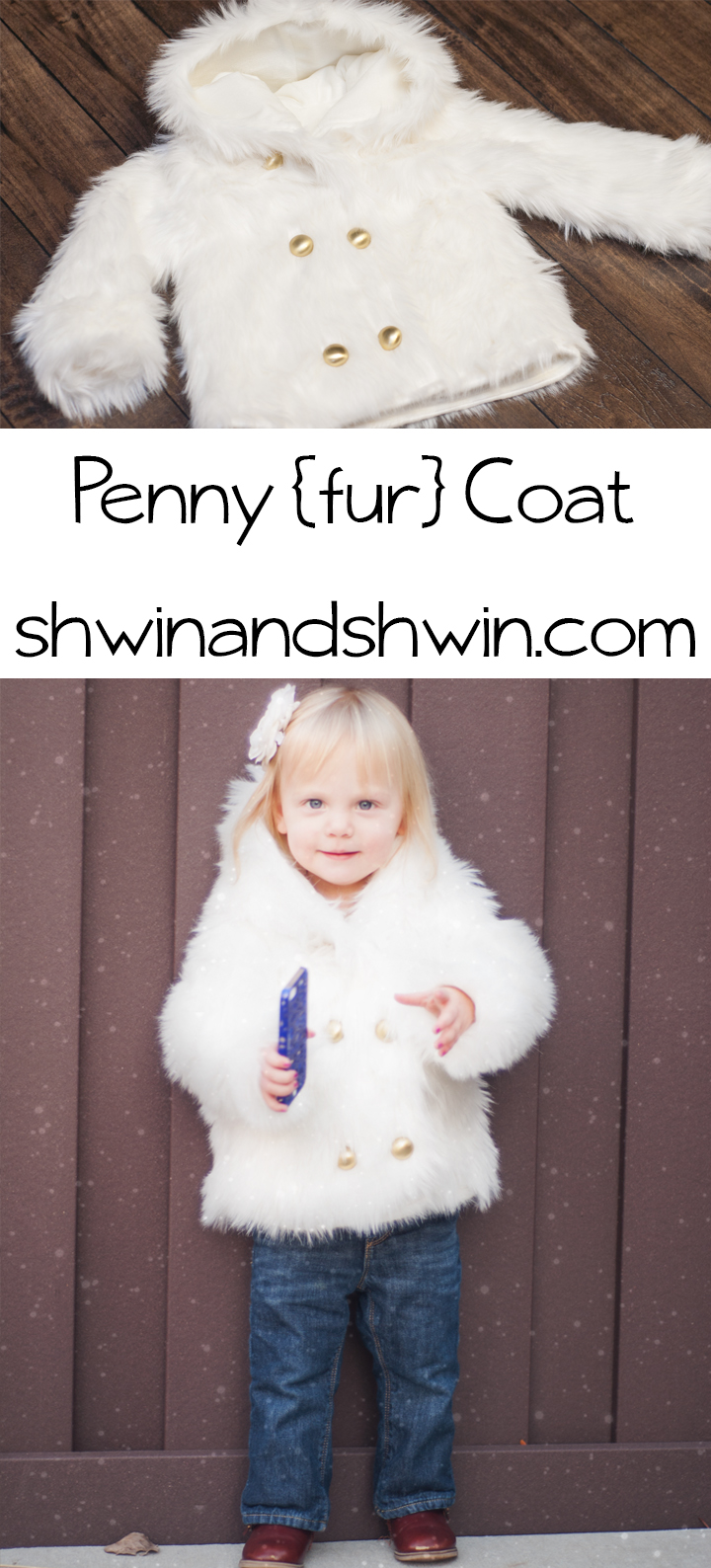 2 years ago I made this little girl a coat. The Penny Coat. It makes me a little sad to look back at how tiny she was. What a sweet little baby. So I loved the simplicity of the coat, and I really wanted to make her another one.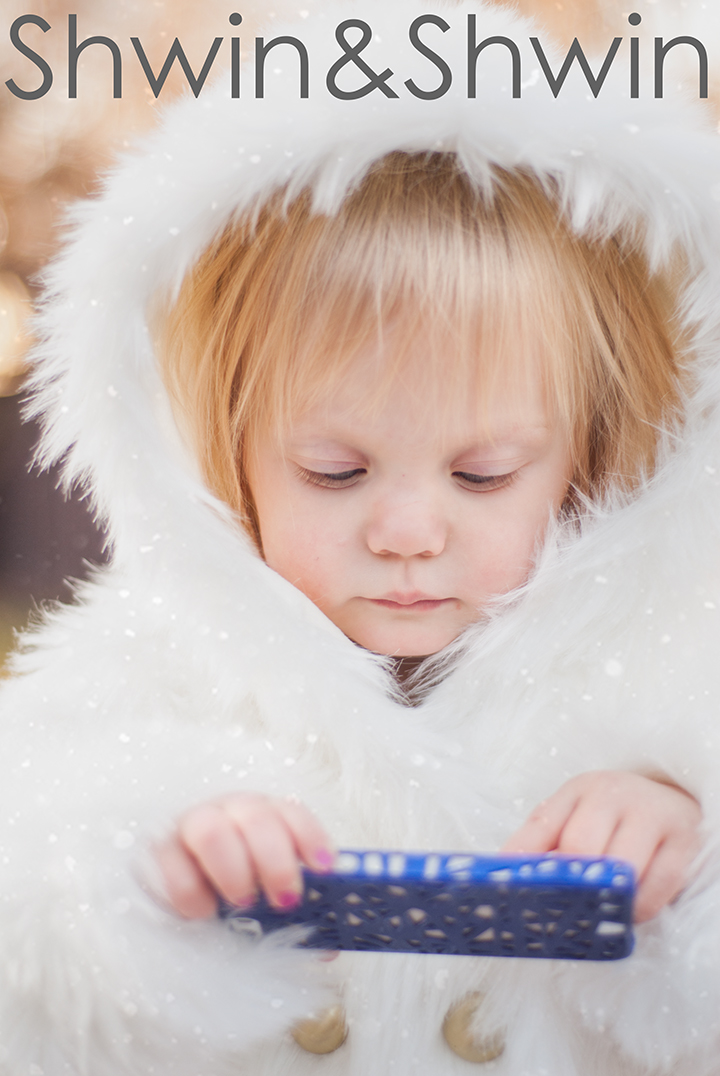 Only for this one I added a hood. I followed the steps HERE to make the hood, instead of the collar, because what is better than a sweet furry hood?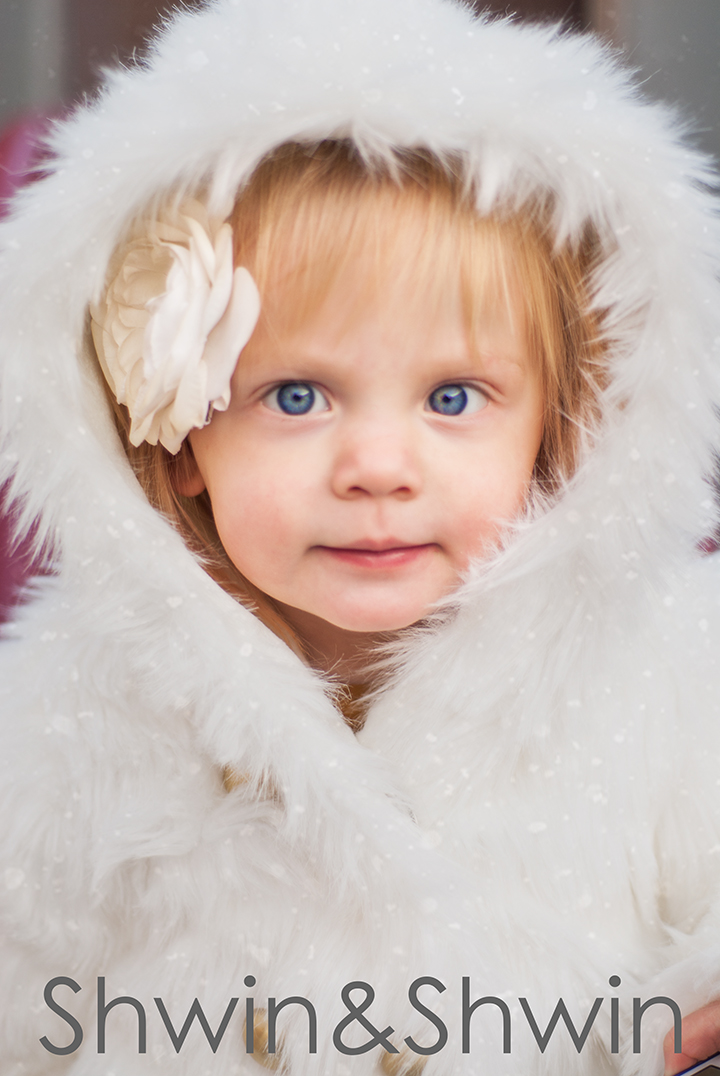 So I followed all the steps for the basic Penny Coat, only since I used fur and that is super thick I just added sew on snaps, and the buttons are simply sewn on. I didn't want to torture my machine with sewing button holes.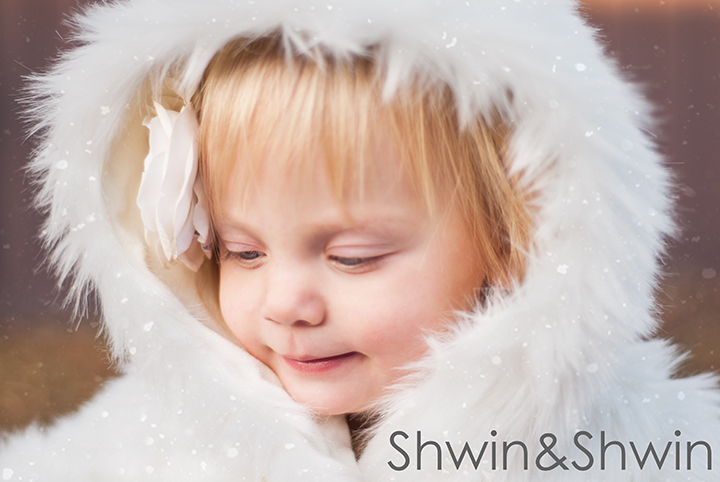 The coat turned out perfect and sweet and has kept Penny bundled during the winter days.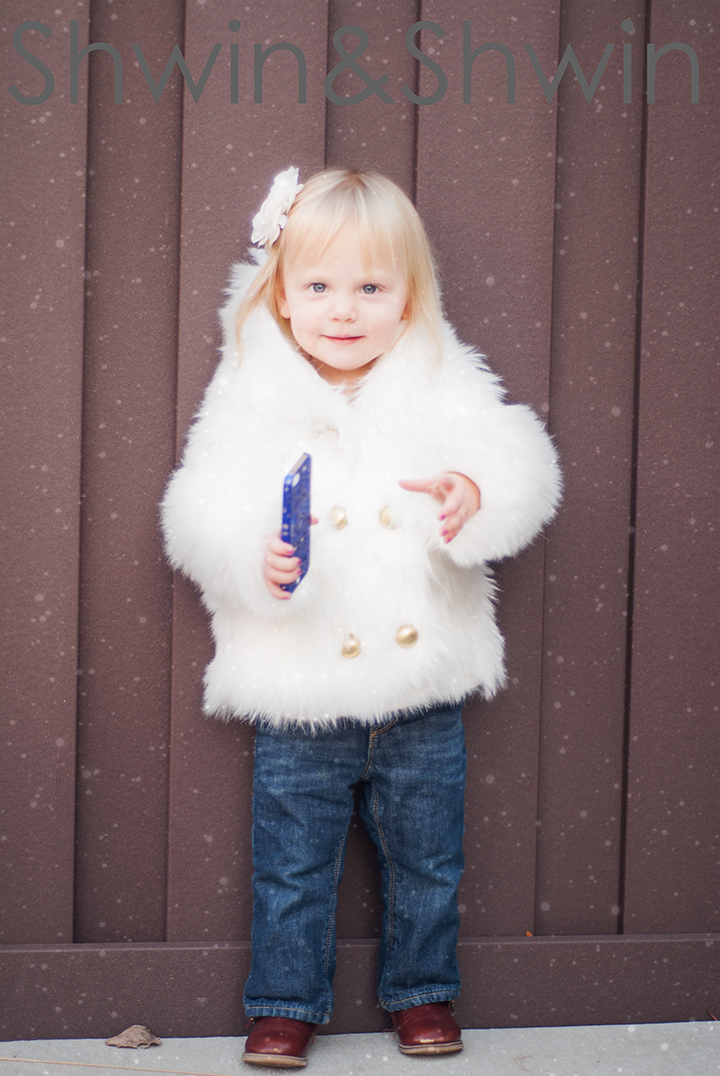 Coat made following the Penny Coat Tutorial
Fur || Upcycled from a Target Blanket
Buttons || Joann Fabric
Jeans || GAP
Boots || Zara Baby