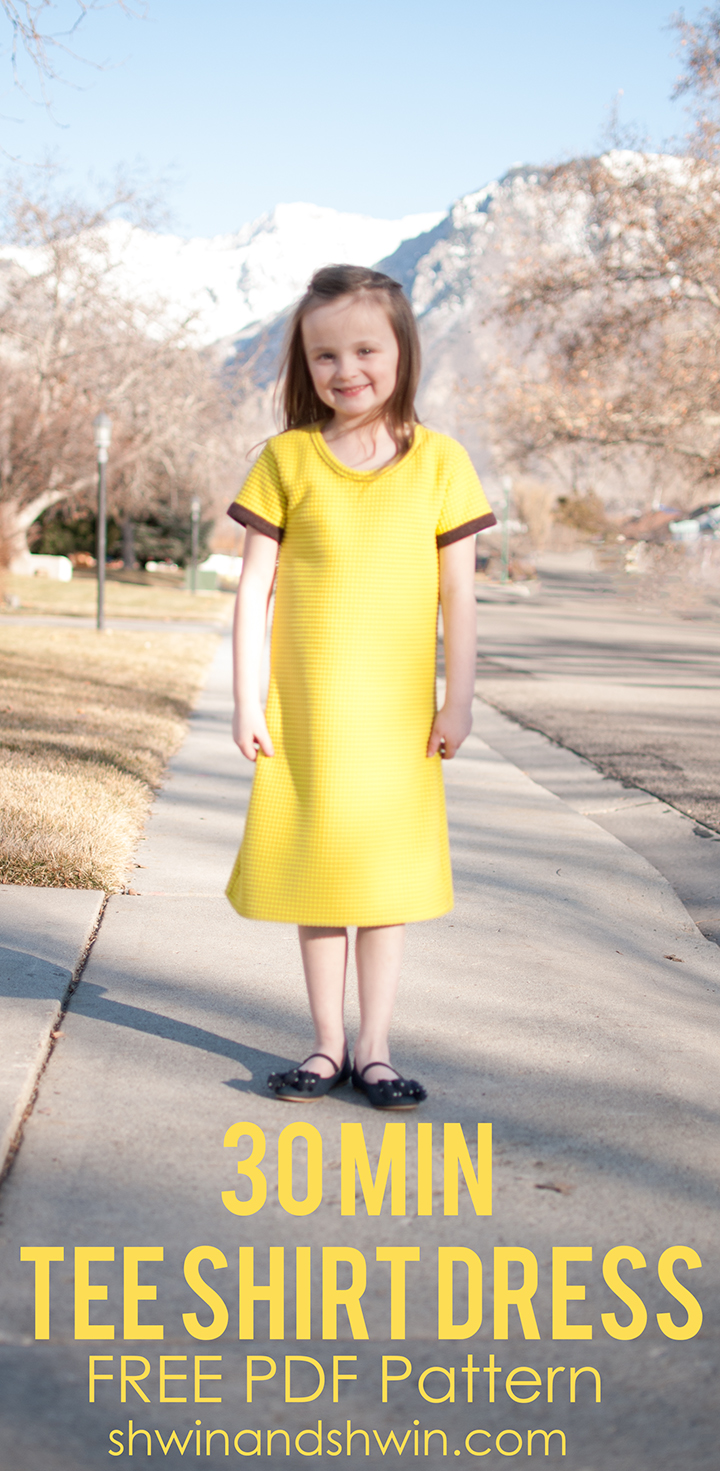 This past weekend I went fabric shopping with some local blogging friends, and no kids. It was a dream. We went to a new to me local shop, and my oh my was it fantastic! It reminded me of the L.A. fabric district in that there were just tables full of goodness but you had to dig and a LOT of it was just fabric no label of bolt to tell you what it was, just your hands and eyes to tell you that it is awesome! So even though it's close(ish) to my house I naturally shopped like I would in LA and bought everything I thought I could ever use. I got home and threw it all in the wash. The next morning I found Abbey petting the fabric and asking if I would make her something.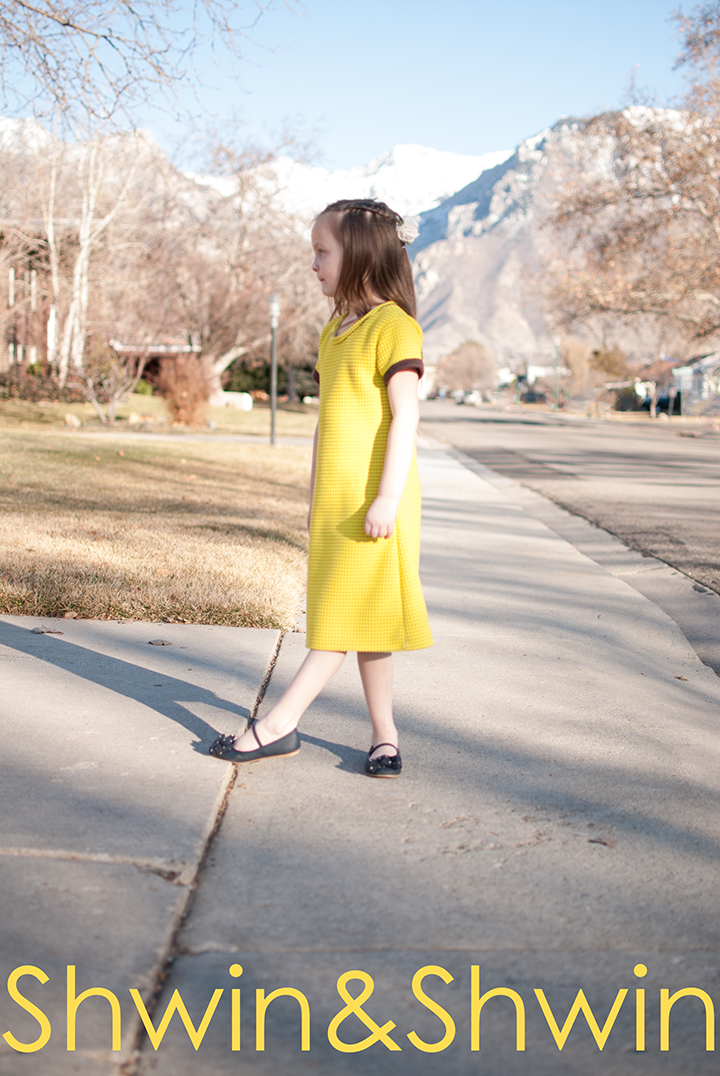 I decided I could totally whip her up a quick dress before church. The fabric she especially liked happened to be one I had no plans for I just really liked, and I agreed it would be the perfect dress. Kind of a mod vibe. So we went with a simple and straight tee shirt dress. I had it whipped up in 30 min. And it was perfect. So comfy and cozy.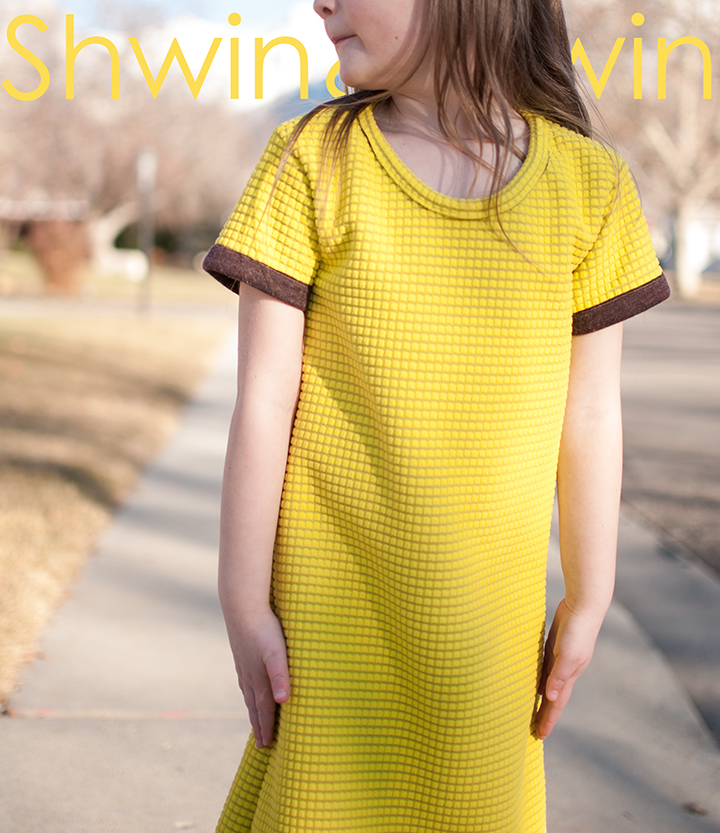 So let's talk about this fabric for a moment. First, it's chartreuse although it refused to photograph as so, but really lovely, and soft and fuzzy almost like a fleece but also textured as a grid. (so pretty much awesome) then the back side is a soft and gorgeous marbled sweatshirt knit (in maroon even though the photo makes it look brown). Yep it's a double sides, and textured, and stretchy knit fabric. (is your mind blown? so was mine I grabbed two different colors) I did a search online to link to such a fabric but I came up empty handed. So I guess I just have to say when and if you ever come across something so great… BUY it ALL!
So the dress. I would use a heavier knit so everything lays and drapes right. (like a ponte, or french terry or interlock)
You will need:
30 Min TEE Shirt Dress Pattern (size 5/6)
1 yard Knit fabric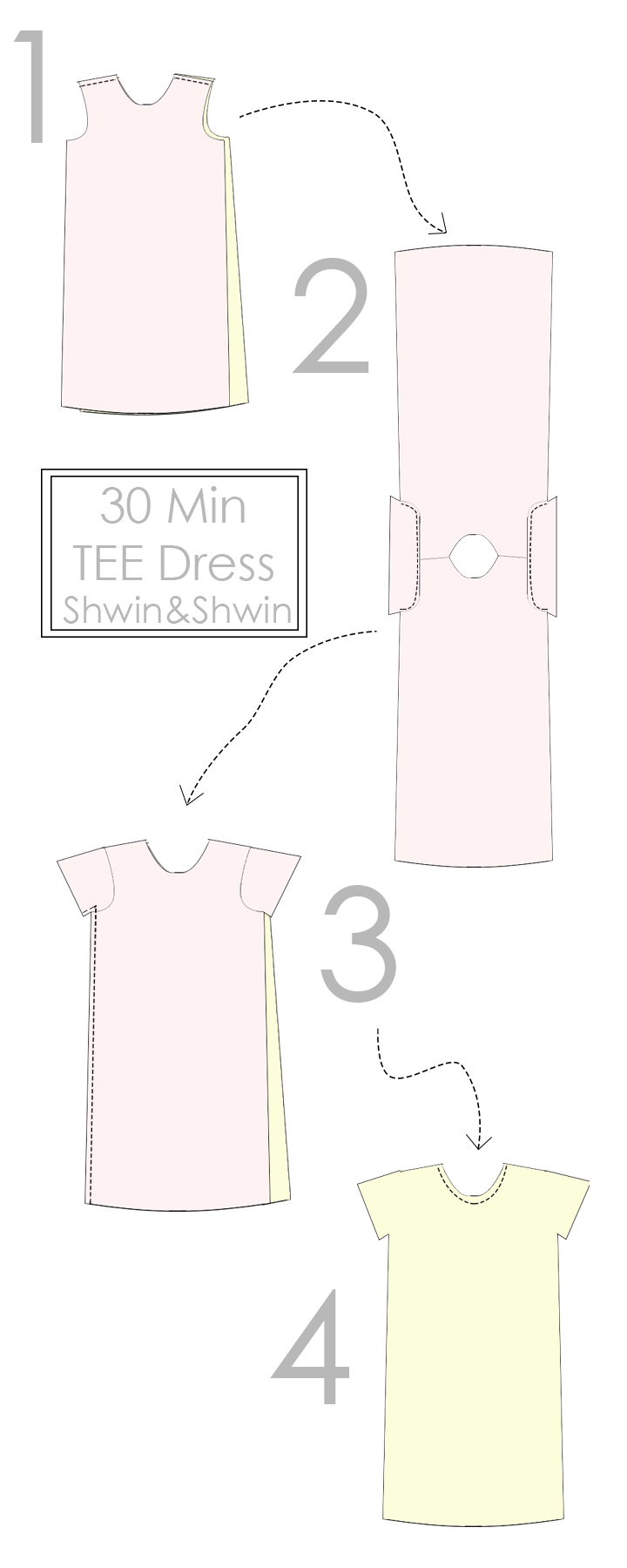 The dress is so so easy, and simple to make it can be done in 4 steps.
With right sides together sew front and back at shoulders.
Press shoulder seams open flat, and with right sides together sew sleeves into arm curve.
With right sides together match up the front and back. Sew from sleeve edge to arm pit and turn to go down the side (repeat with other side)
Sew on neck binding, hem sleeves, and hem bottom edge. Then done.
New to neck bindings? See how to sew them HERE.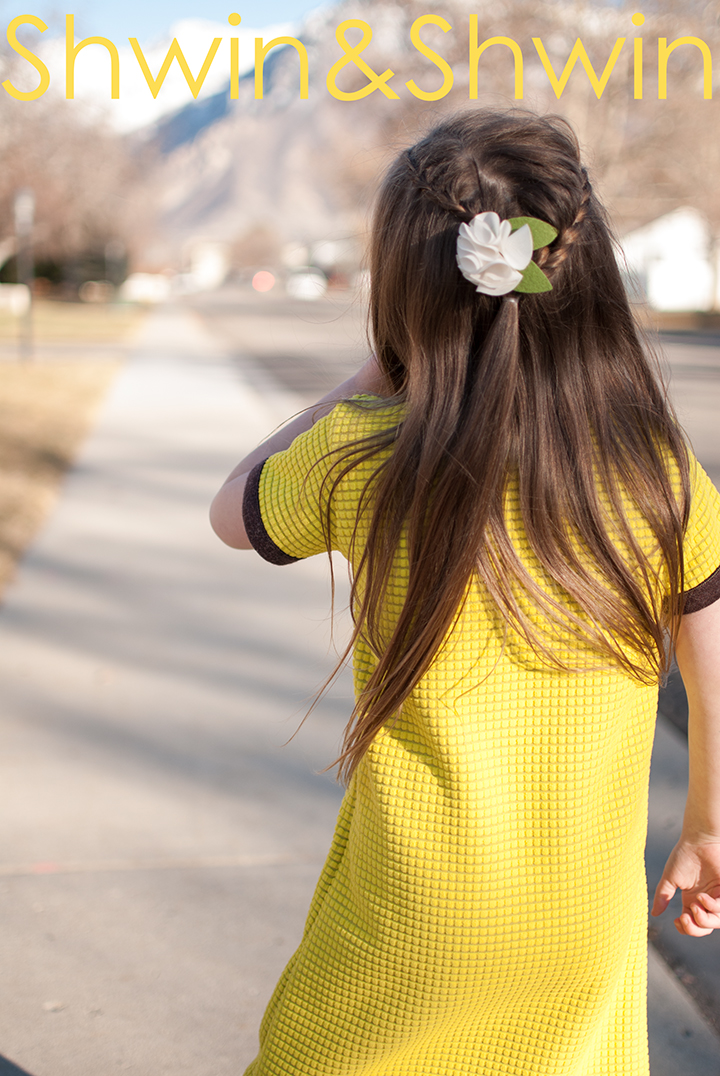 When I hemmed my sleeves I turned them out so the back side would show, you know since it's a double sided knit and all, so I hemmed the sleeves before I sewed up the side seam. Then the dress was done.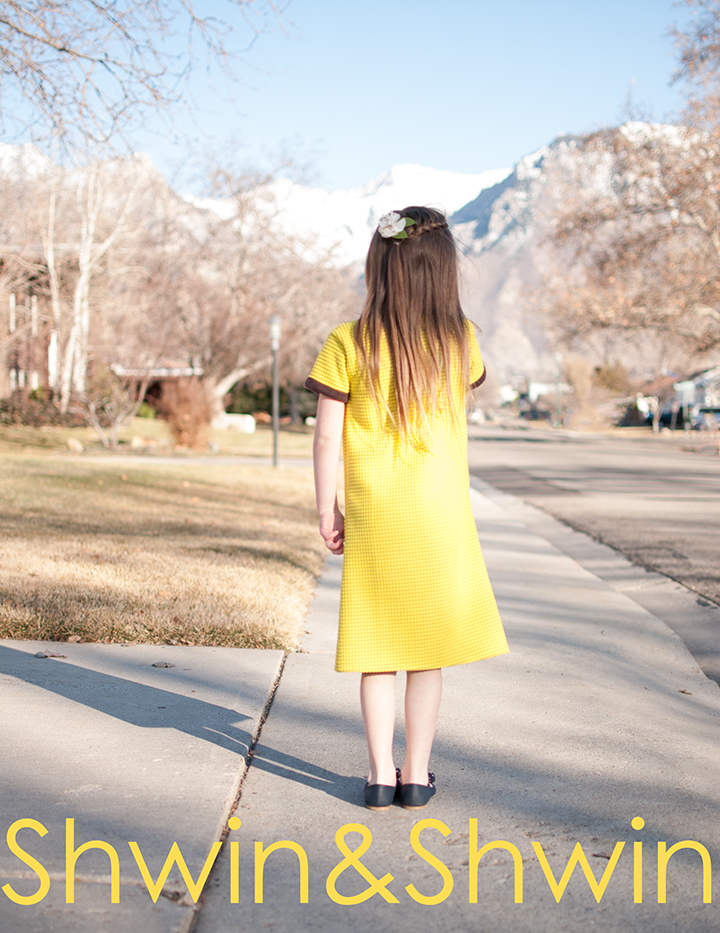 I love the simple silhouette on little girls, and being knit just makes it so comfortable. She asked if she could wear it to bed, which is always a thumbs up on the comfy factor.