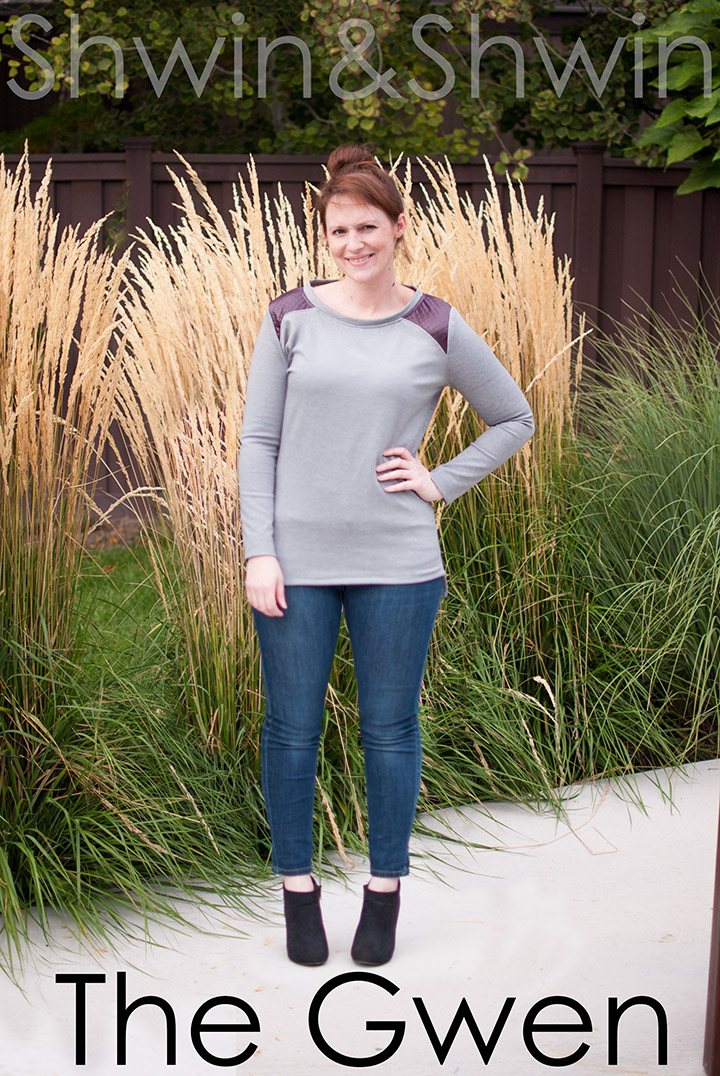 Today I am sharing my last look made from the Unbiased Collection by Pattern Anthology, the Gwen top designed by See Kate Sew. What seems like a basic tee pattern is anything but basic but as comfortable as a tee. It comes with several accent options, a front placket, 2 neckline options, dress and top options, and a knit pencil skirt so you can have separates if you want. So many options packed into one pattern. You can get the Gwen exclusively in the Unbiased Collection which is on sale until October 2nd for 40% off AND it comes with $250 worth of exclusive coupons, so hurry in and grab your collection today so you can join in on the sew a longs starting next month.
To see more of my looks from the collection check out these posts: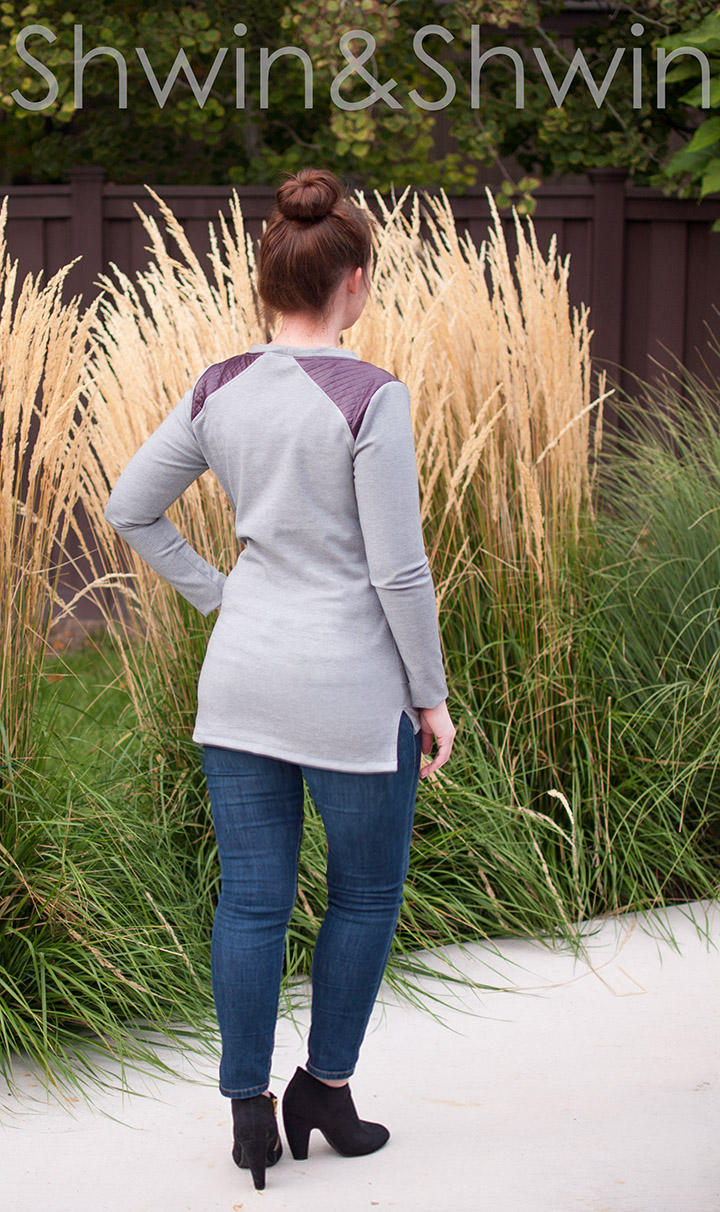 For the Gwen I used a fleece lined athletic knit, so like a sweatshirt knit but a little thinner and stretchier. Then I lengthened the top so it would be more like a tunic length. I did the faux raglan front sleeve and created my own accent pieces to match the front for the back. I used a faux leather quilted knit for those pieces.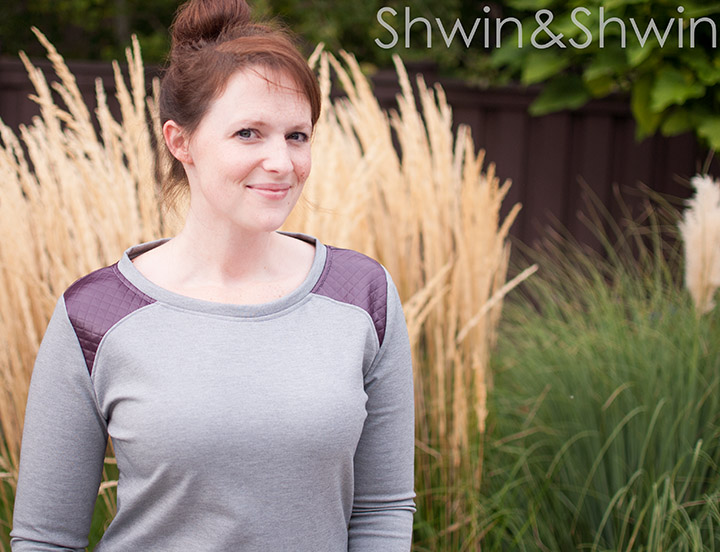 I love the accent of the quilted leather which is so perfect for cooler days.
I also did a side vent at the hemline just for a little interest and because I wanted the back to be a little longer.
Now how do you get the Gwen Pattern? It's exclusively part of the Unbiased Collection. You can get the Gwen and 3 other fantastic Patterns for 40% off for a limited time! The sale ends Friday October 2nd so you want to hurry in and grab the collection.  
Buy it now and you also get over $250 dollars in bonuses! That's over a $300 dollar value for only $29.95! It's an incredible deal but once it's gone it's gone so act fast!