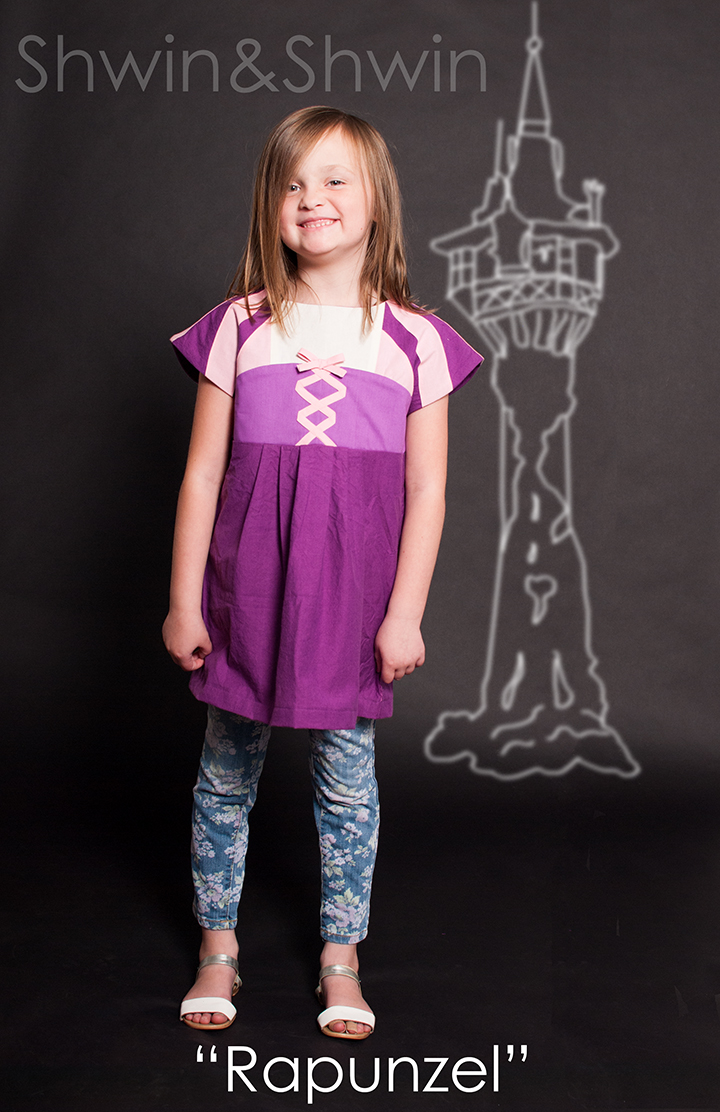 Today is the last post for the everyday princess series.  My girls are so excited to wear their princess tunics to Disney in just a weeks. (I am also working on some boys ones since Jude wants something too) Abbey was beyond thrilled to be Rapunzel, truth be told she would have been happy to be any princess since she is just that girly girl type.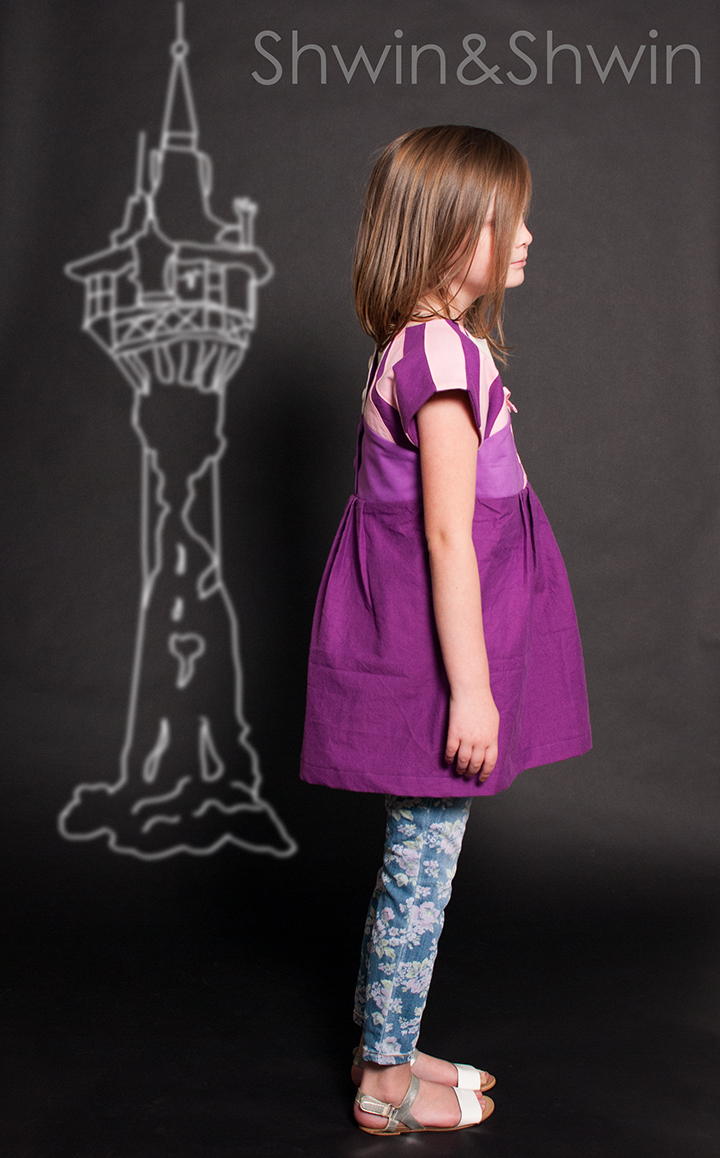 My favorite part of Rapunzel is the sleeves, and the detailing is so easy to to.
To make the Rapunzel Tunic you will need:
The Maggie Mae Tunic Pattern by Shwin Designs
Kona Cotton in a variety of colors (two shades of purple, pink, and tan.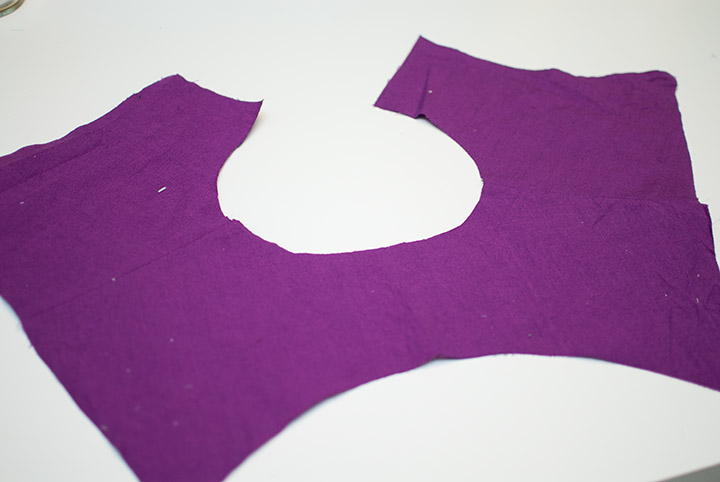 To start, sew the main bodice A front and back together. Press well at the shoulders.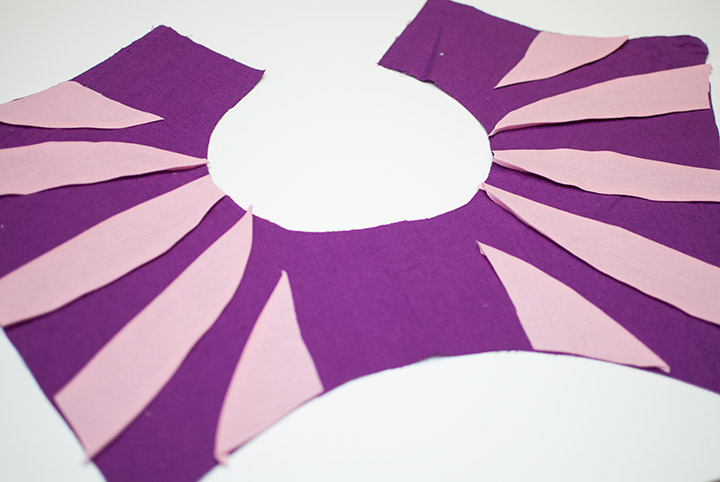 To make the sleeves I cut pieces of pink out (same for front and back and same for both sides)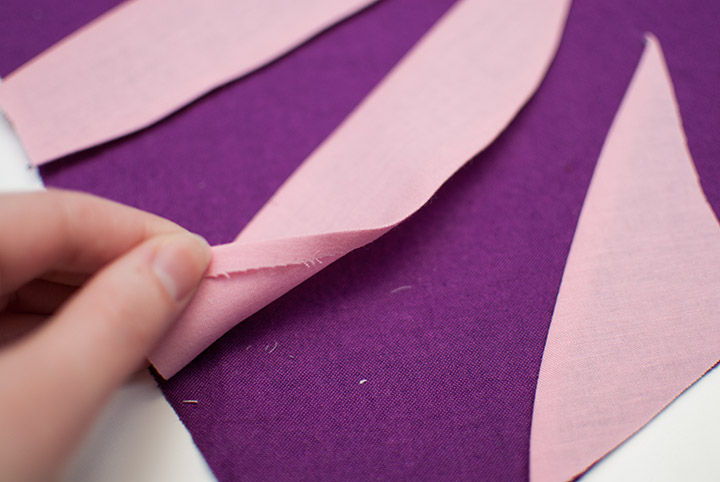 Then fold the edges under.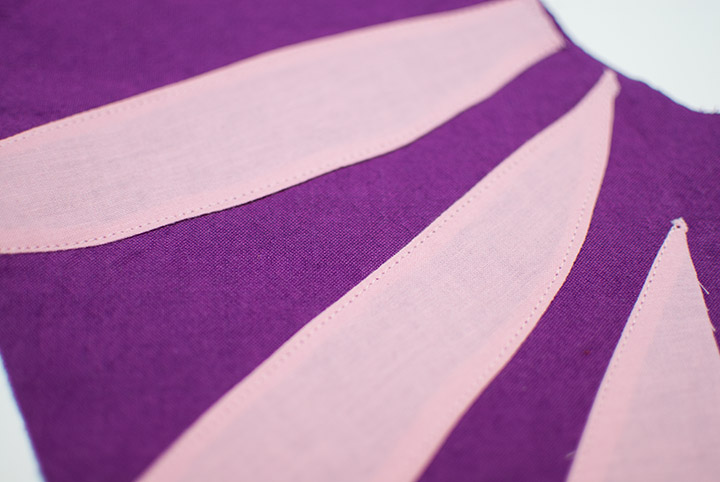 Edge stitch along the folded edge to secure all the pieces in place.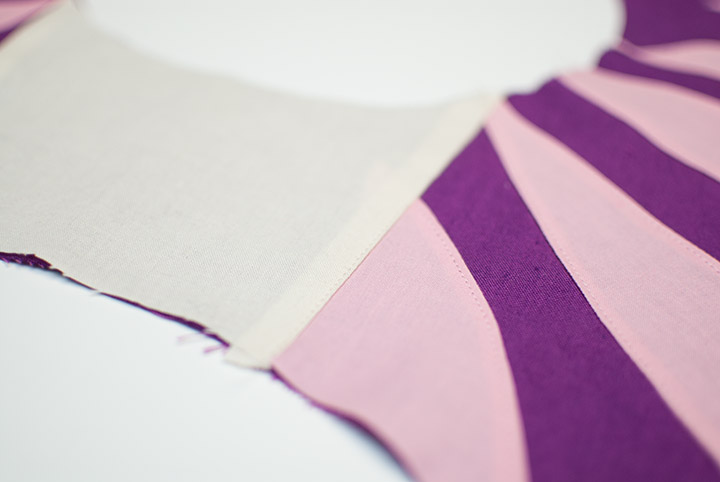 Then add the "skin" patches in the center of the front and back, by also folding under the edges and sewing just along the edge.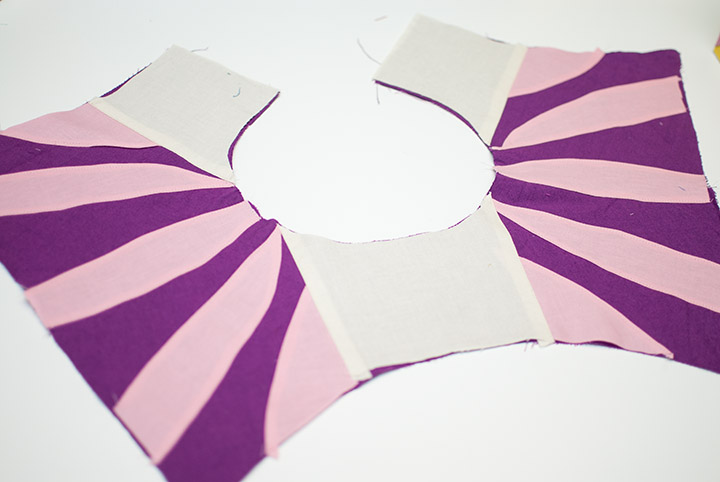 Now the top of the bodice is done.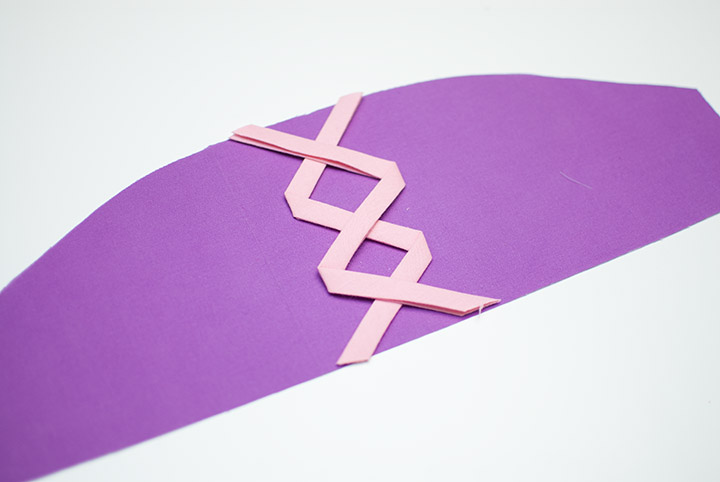 For the main front bodice, I cut bias strips 1.5″ wide and then double founded it. Then folding it in a cross design I place it centered on bodice B. Then edge stitch to secure in place.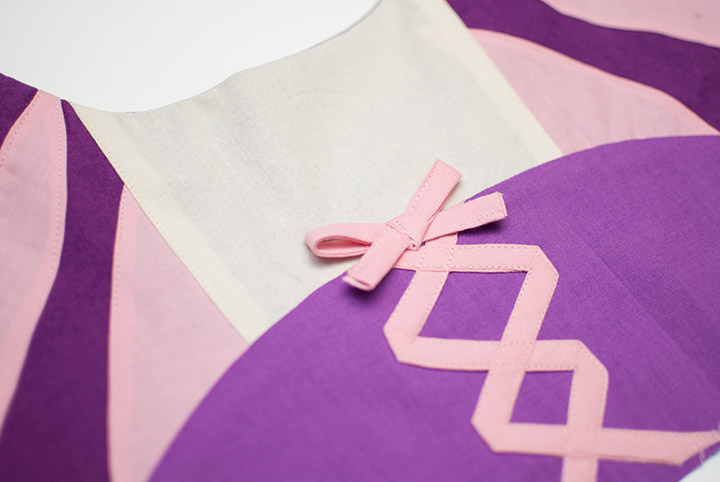 Lastly sew the pattern as normal, I also added a little bow at the top of the cross.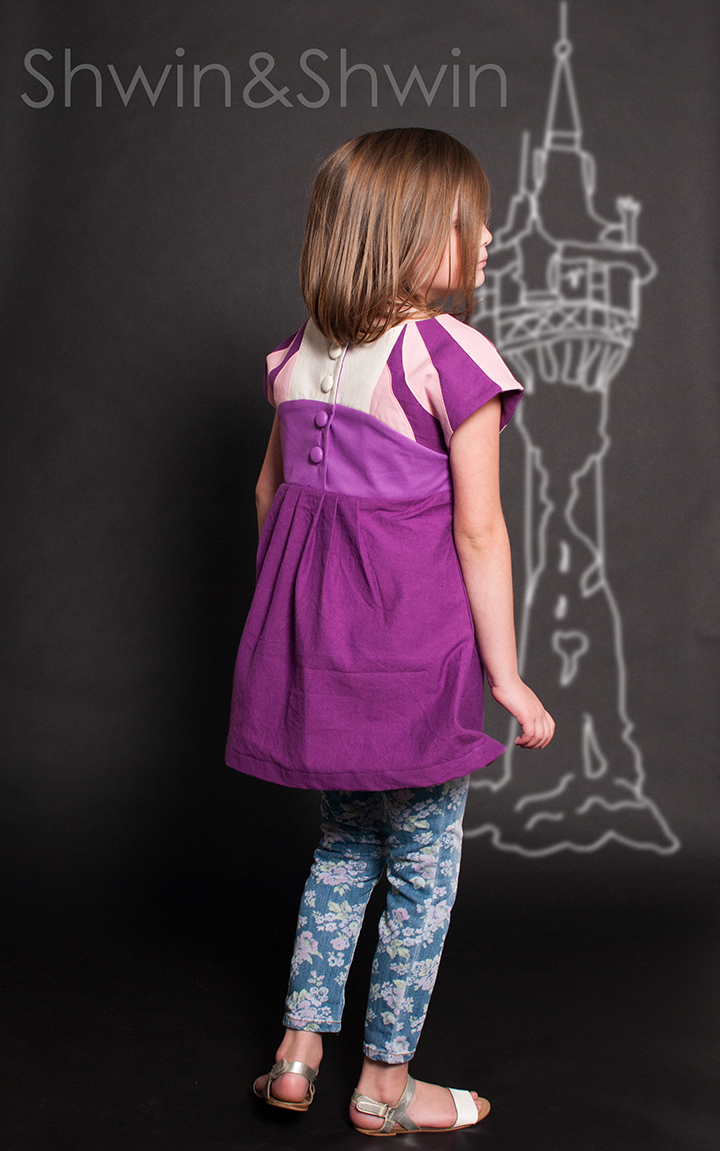 One note for all the everyday princess outfits, even though I followed the pattern straight with embellishments but no alterations to the pattern, I did combine the skirt pieces together so instead of a skirt and band it was all one piece, I did that to save time more than anything since I was making 6.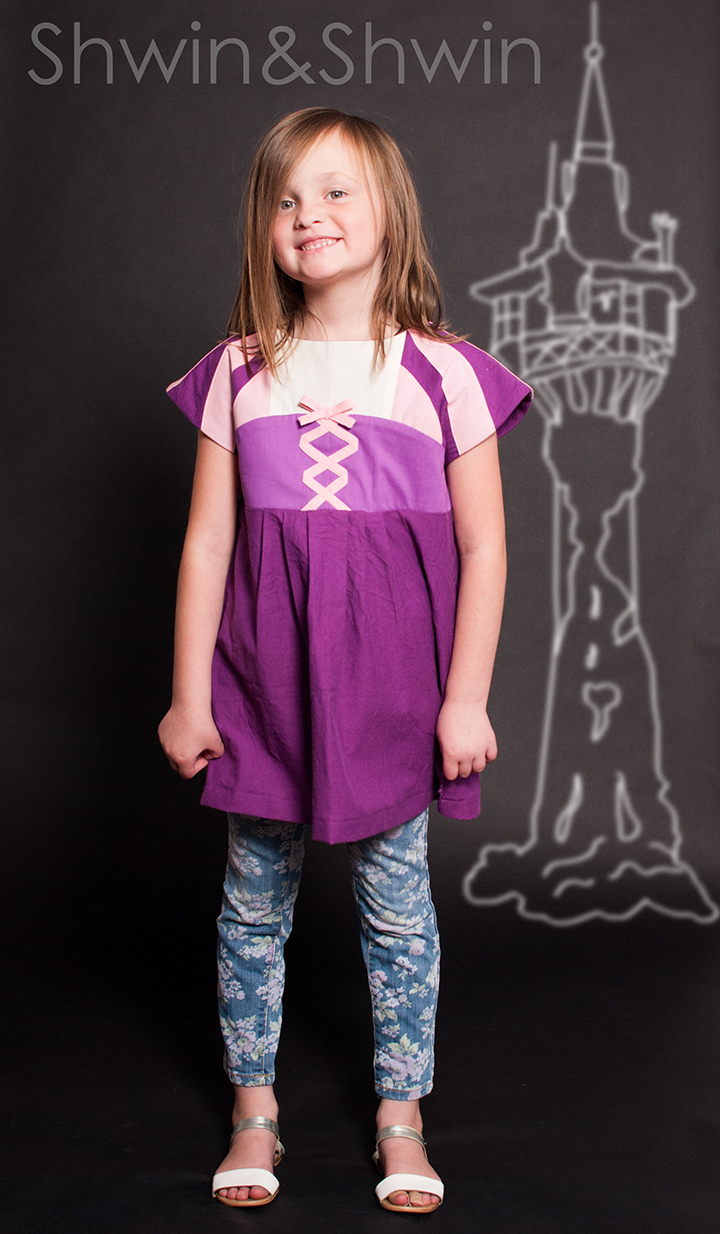 She loved it so much she almost wanted to be Rapunzel for Halloween, almost, but a mermaid still won out.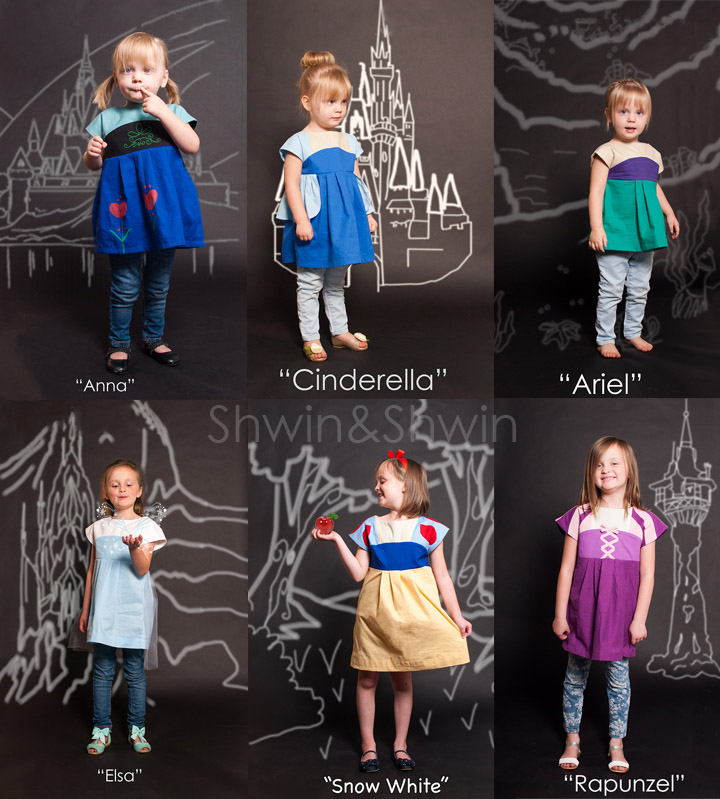 For other posts in the Everyday Princess Outfits visit them here:
Rapunzel