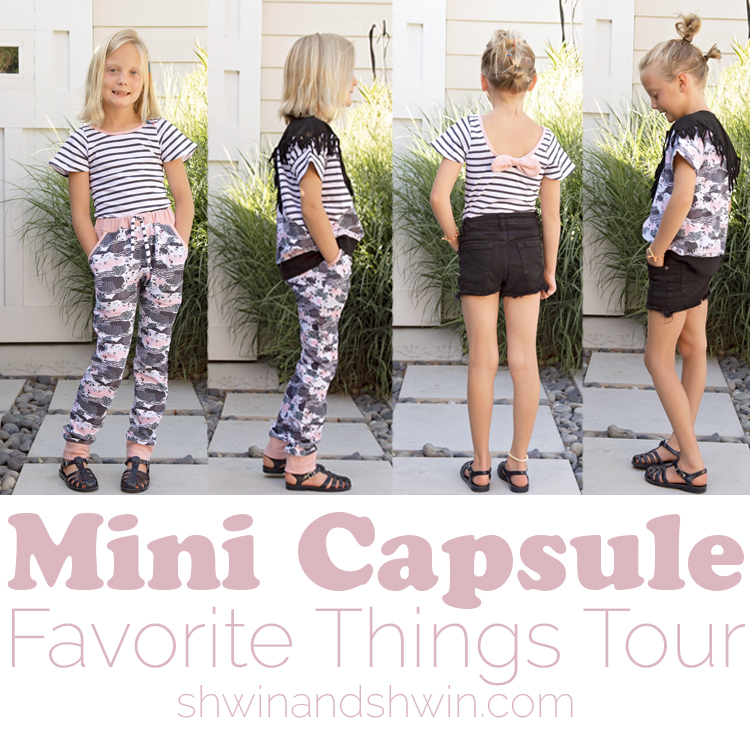 I am so excited to be part of the Favorite Things tour for Raspberry Creek Fabrics. I have been part of the strike off team for RCF for the past year, and let me tell you it is like a dream come true working for your favorite fabric company. The most exciting part of being on the tour was getting early access to new changes at RCF. You can now get old retired prints on nearly any type of fabric that you want. That's right my favorite fabric shop just moved up several notches. For the favorite things tour I was able to get an old retired swim print that I had been eyeing printed up on french terry which is my favorite fabric type.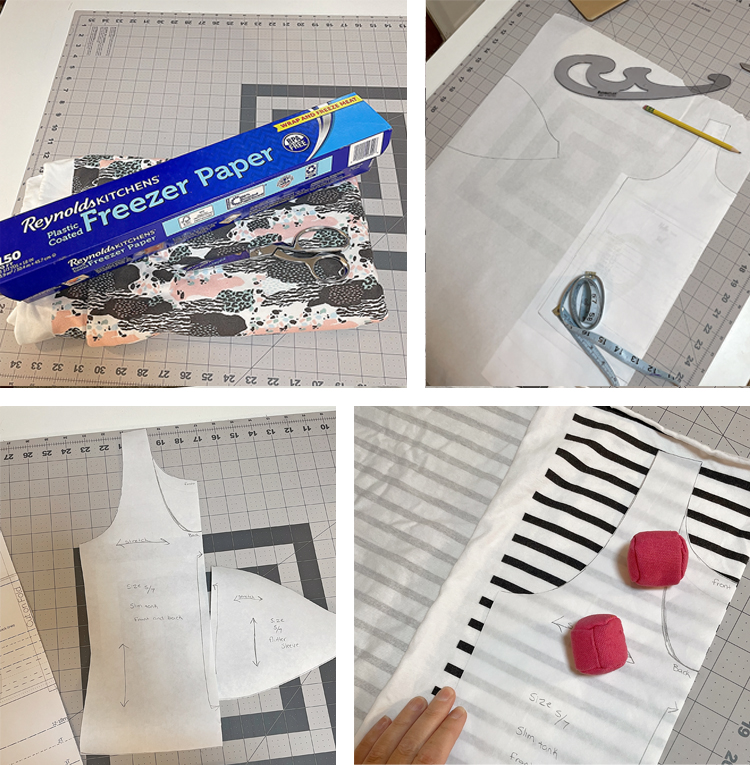 As another part of the favorite things tour we are all sharing our favorite sewing room tool. The one thing I can not live without is freezer paper. It has a million uses. I mostly use it to trace my patterns so I can keep a master copy of the printed version. This allows me to trace off multiple sizes without damaging the printed copy. I also can make adjustments or pattern hacks by tracing and altering as I desire. For example, I used the Hello Tank, and to make a slimmer fit I traced a narrower size and then I also drafted a flutter sleeve to add to the tank. I always label my pattern pieces I traced with size, style and any needed marks. That way I can keep and store any pattern alteration I made as well. My other favorite thing about freezer paper is that you can easily see through it which is great for print matching. You can also iron the pattern on to the fabric (which is especially handy if you are working with a slippery fabric)
Other uses for freezer paper: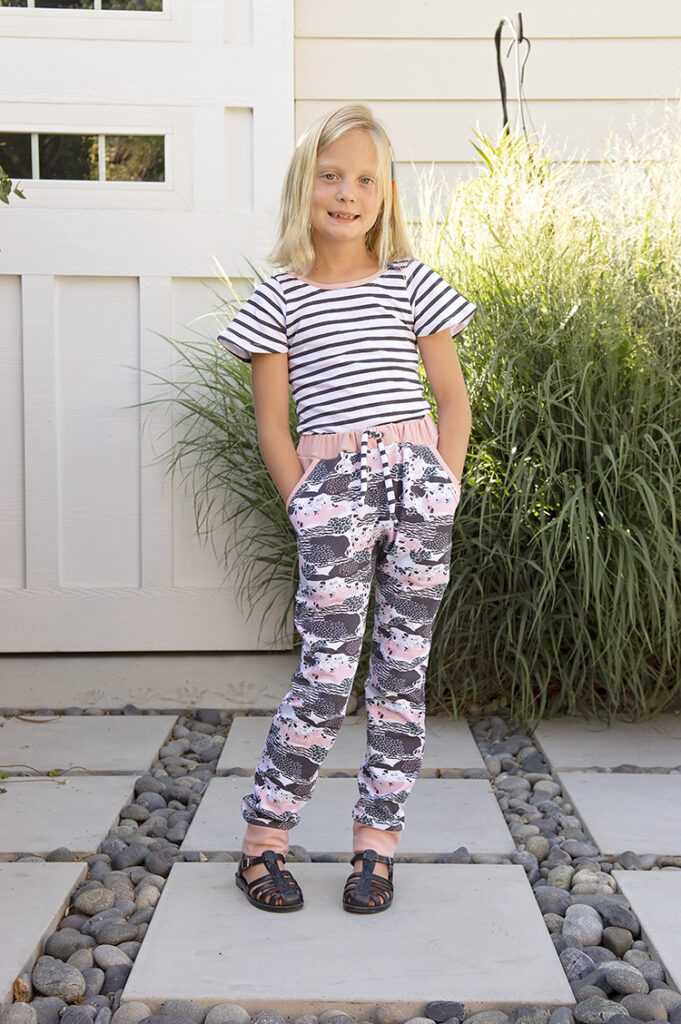 For the mini capsule look I used a few of my favorite patterns (and fabrics) so she could mix and match pieces.
I used the Hello Joggers for our favorite relaxed joggers.
The Hello Tank Hacked (slimmed down with an added sleeve and lowered back) Because hacking patterns is also one of my favorite things.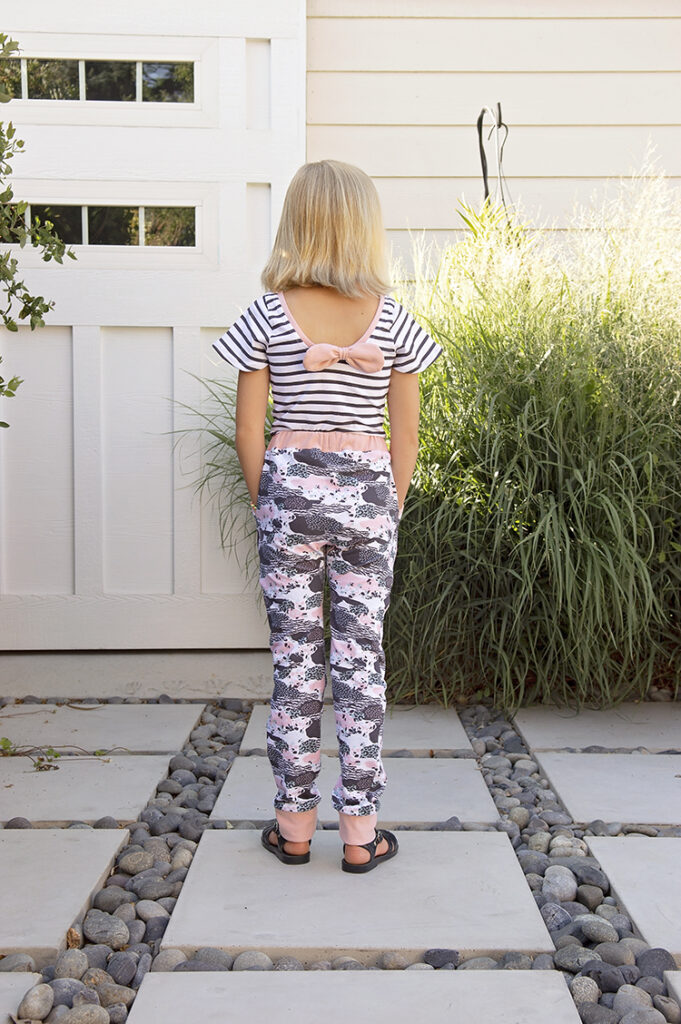 For the Top I also added a bow to the back following this old tutorial. Only I made the bow a small oval.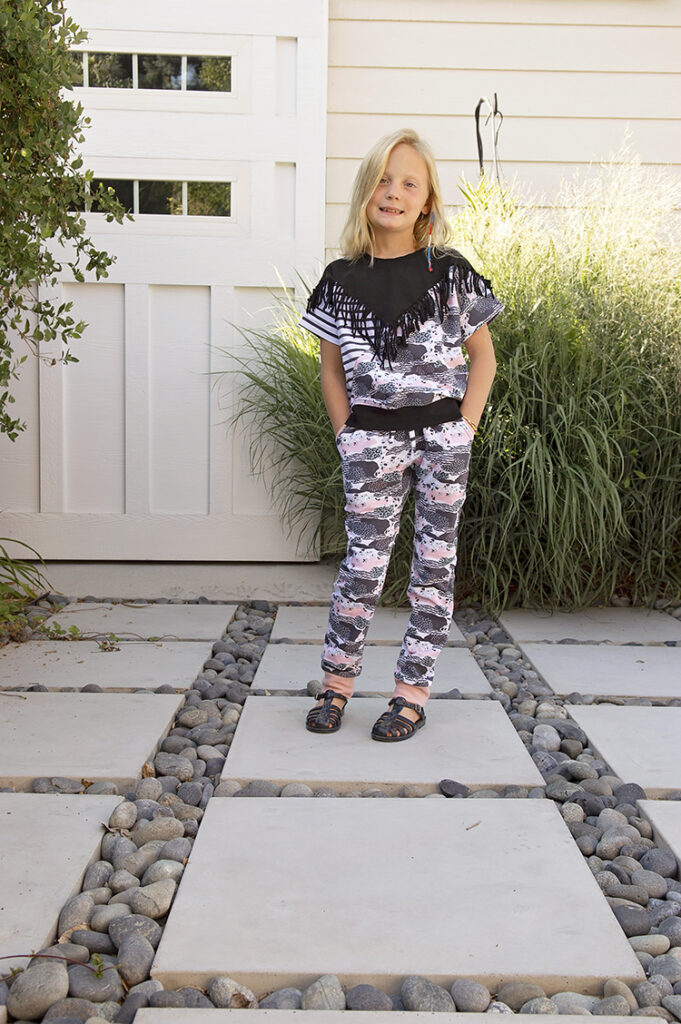 I also made my favorite fringe loving top, The Geo Top. It makes a complete sweatsuit look.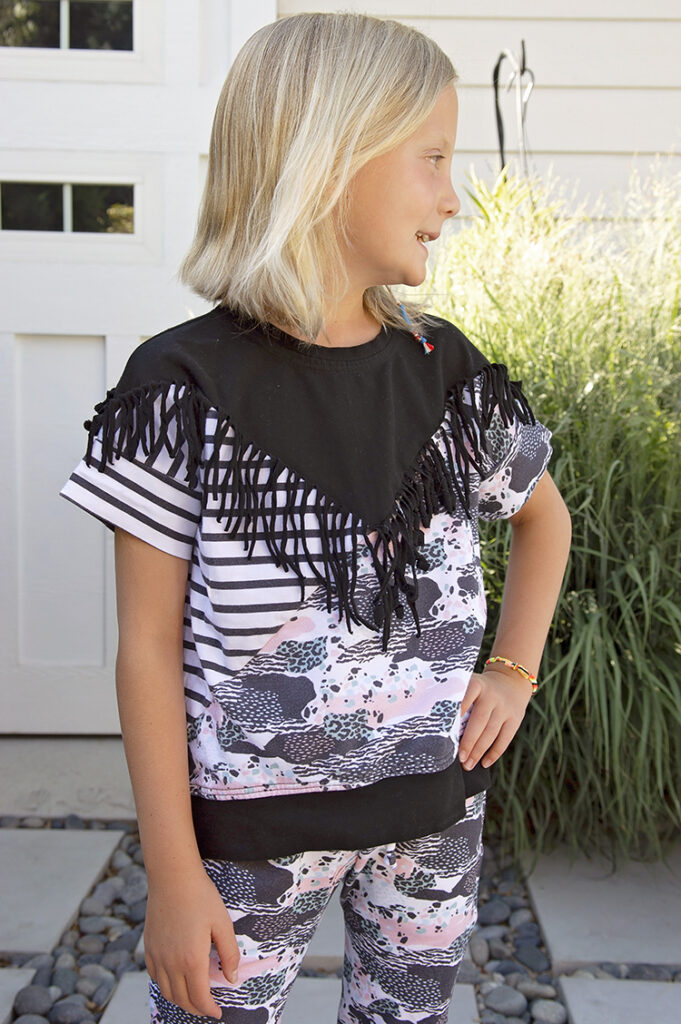 I LOVE the prints from RCF the beautiful print that mixes camo, and animal, and modern twists. I love the colors and the feel of the print. I paired it with their classic black and white stripes and solid black.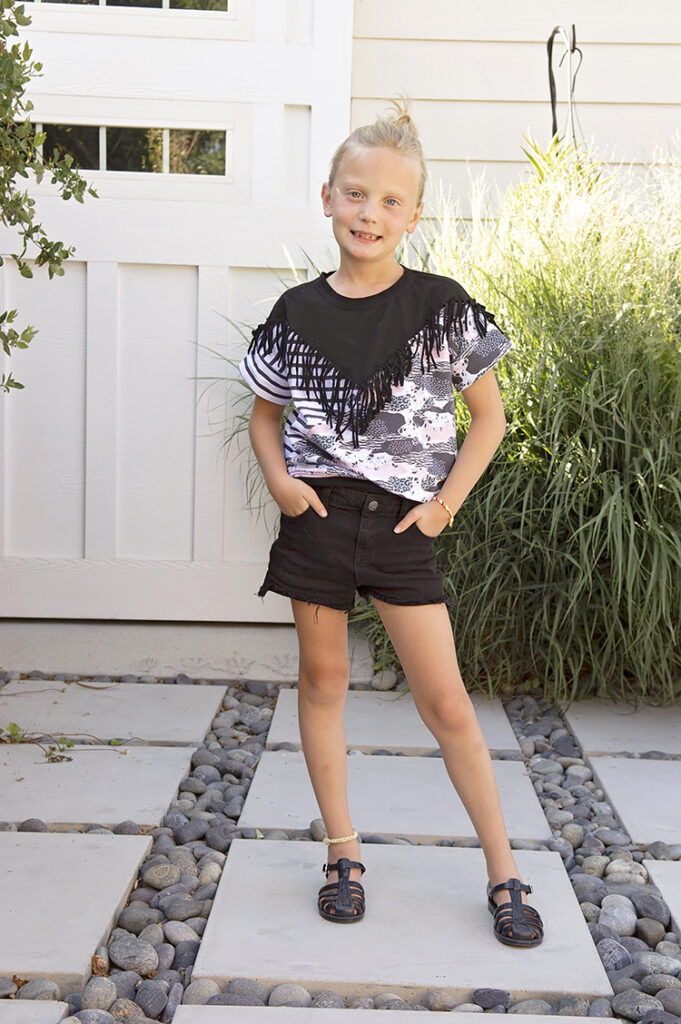 The tops can easily be paired with a pair of shorts for the perfect summer days, and then back to sweats for the cool summer nights.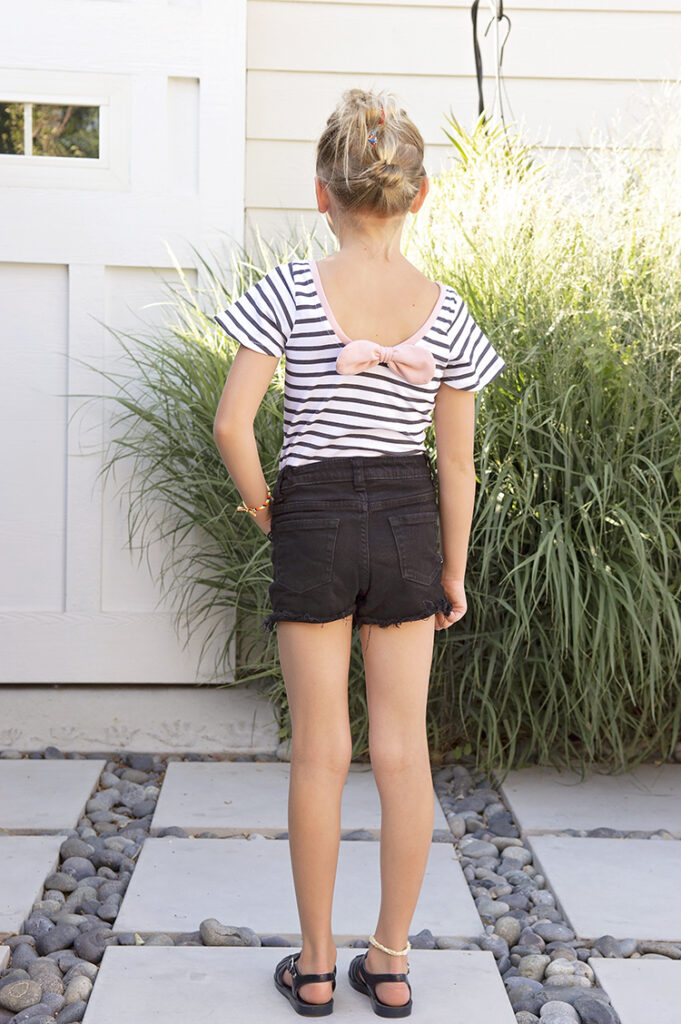 I so loved being part of the favorite things tour and sharing all my favorite things.
You can enter daily giveaways in the RCF Facebook Group
Stop by the rest of tour for some amazing makes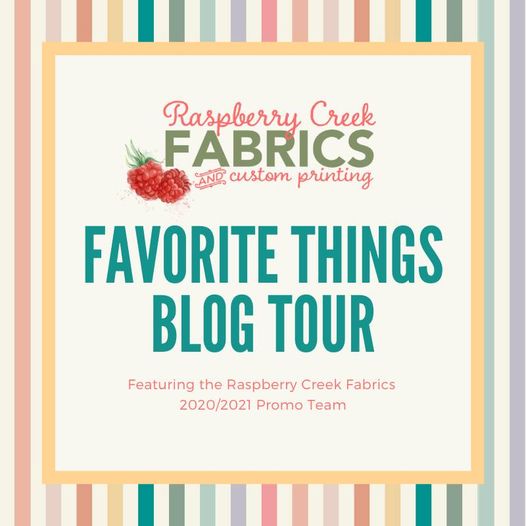 Made By Kates, Kainara Stitches, I Sew Best After Midnight
Sew Mary Mac, Tessa Does for Love Notions, Sew Love You
All My Spare Time, Pins and Pinot, Crafty Professor
Sew Hard of Hearing, Replicate then Deviate, Sew Sophie Lynn