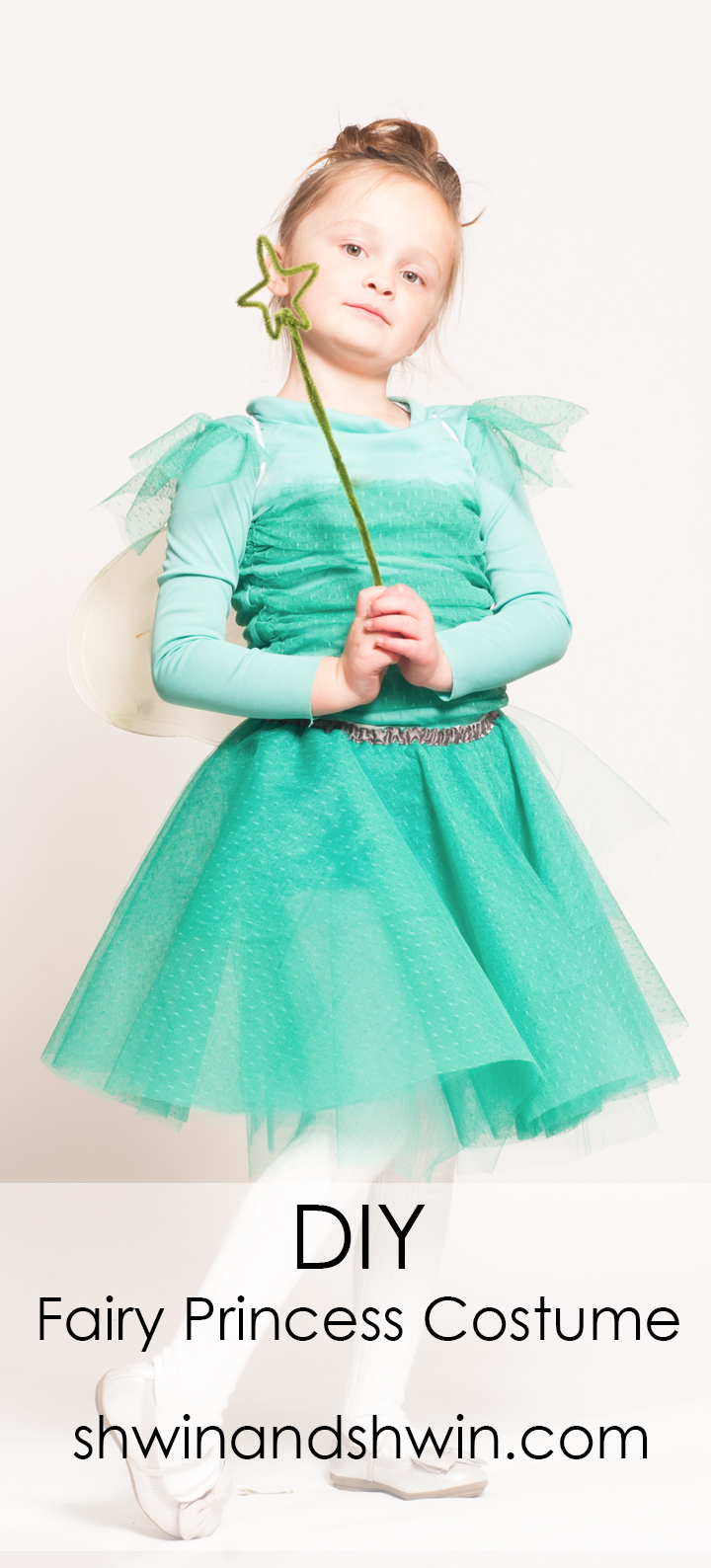 When Abbey said she wanted to be a Fairy for halloween I was thrilled. Mainly because she didn't request a frozen character (love the movie but pretty sure the whole world is dressing as frozen this year) Also we already owned wings so my part was going to be really easy. Like REALLY easy.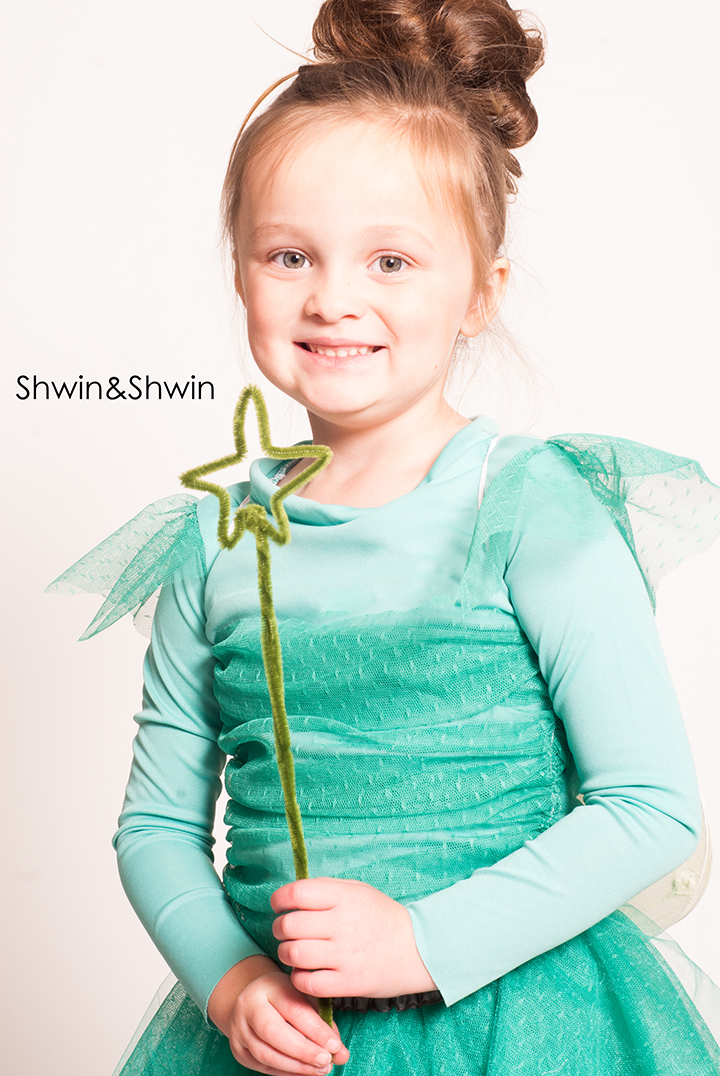 And it was SO easy to make her the happiest little girl every who never wants to take her costume off and begs to put it on every day. Seriously I love fairies. There are NO expectations of what a fairy has to look like.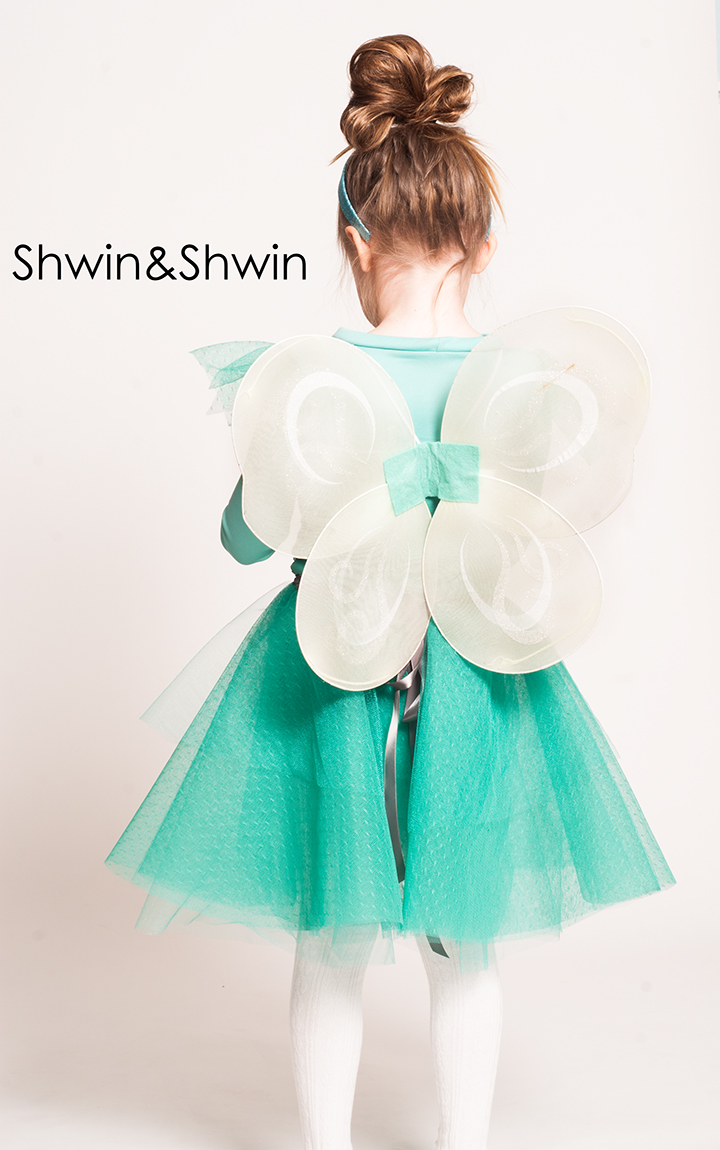 Since the wings we already owned were a greenish color we used that to inspire the colors. Abbey helped pick out the lace and tulle we used and then for the base of the shirt I used the super cheap 2 bucks a yard costume knit. I hate the stuff but love the price and joins carries a lot of colors. The only issue I had with it was that it had 0 like ZERO recovery, so the neckline is wonky since it stretched out but not back… but it's fine it's for ONE day and then will likely never be worn again except for dress up.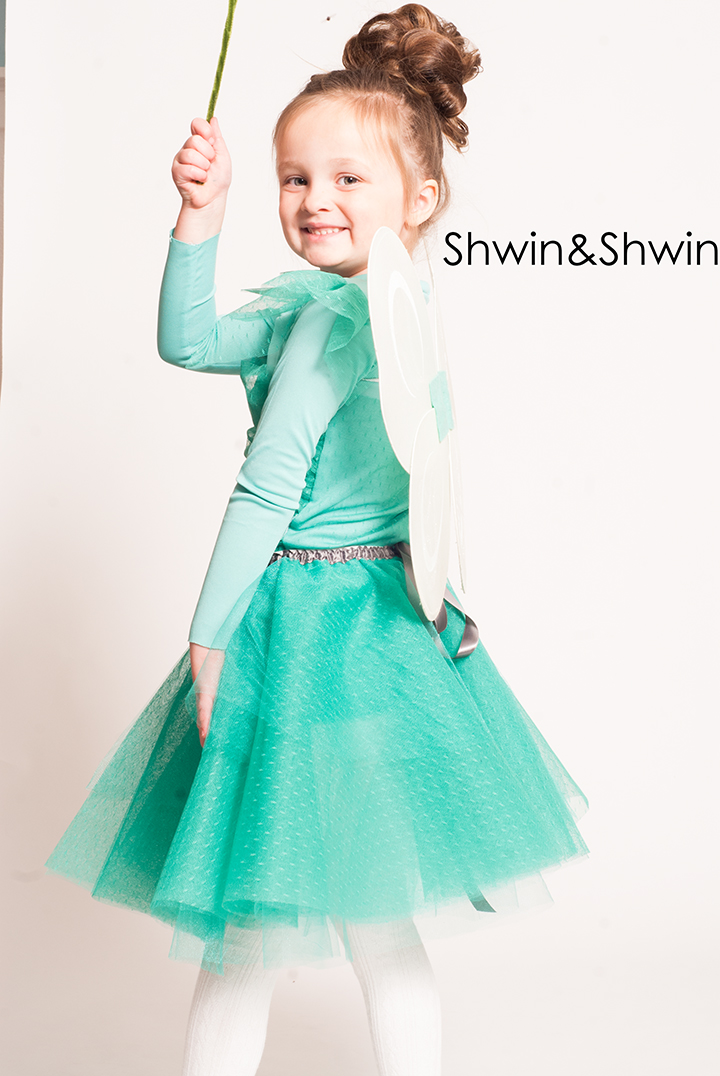 And none of the flaws were an issue for Abbey anyway. She loves it just the way it is.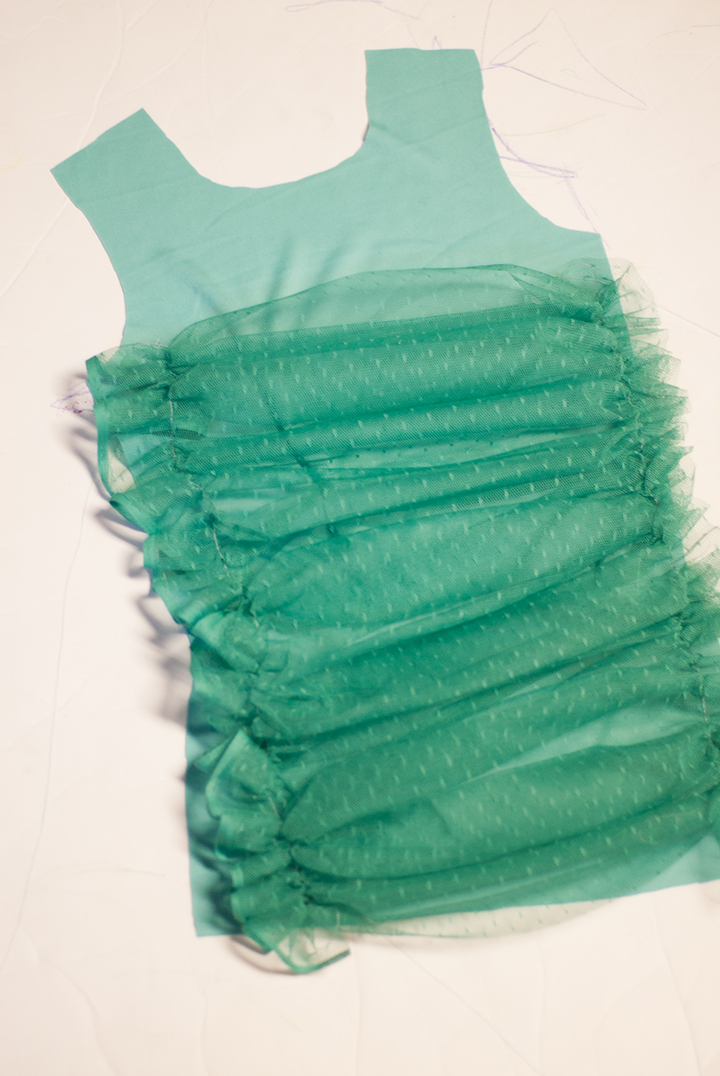 Here's how I made the DIY Fairy Princess Costume:
So, I made a basic tee using the Anytime At All tee pattern, but to add a little pizazz, I took some of the lace from the skirt and ruffled a strip to go across the front. I simply gathered it and then stitched it to the sides before sewing the shirt together. For the back I did a lace overlay over the lower half of the back but I didn't gather it since the wings cover it anyway.
Then before adding the sleeves in place I added a little strip of gathered lace into the seam and that was it. I didn't hem the bottom of the sleeves, because it's halloween and I like fast and easy, but you could totally finish them if you want.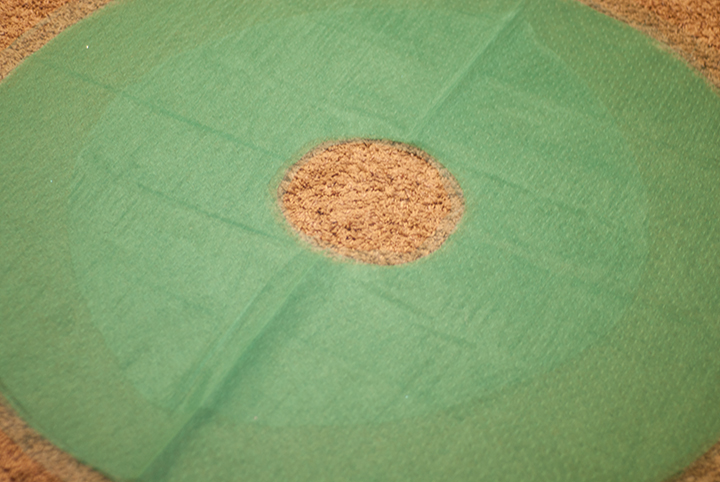 For the skirt I cut out several layers of lace and tulle in a few different lengths of cicrle skirts and then added elastic on the inside and a ribbon on the outside so it would look pretty and could tie in back. (not needed but I like it) If you need more help with a circle skirt and the layers check THIS POST
The result was the perfect, twirly floaty, fairy skirt. That can also be a ballet skirt (you know when dress up calls for a ballerina)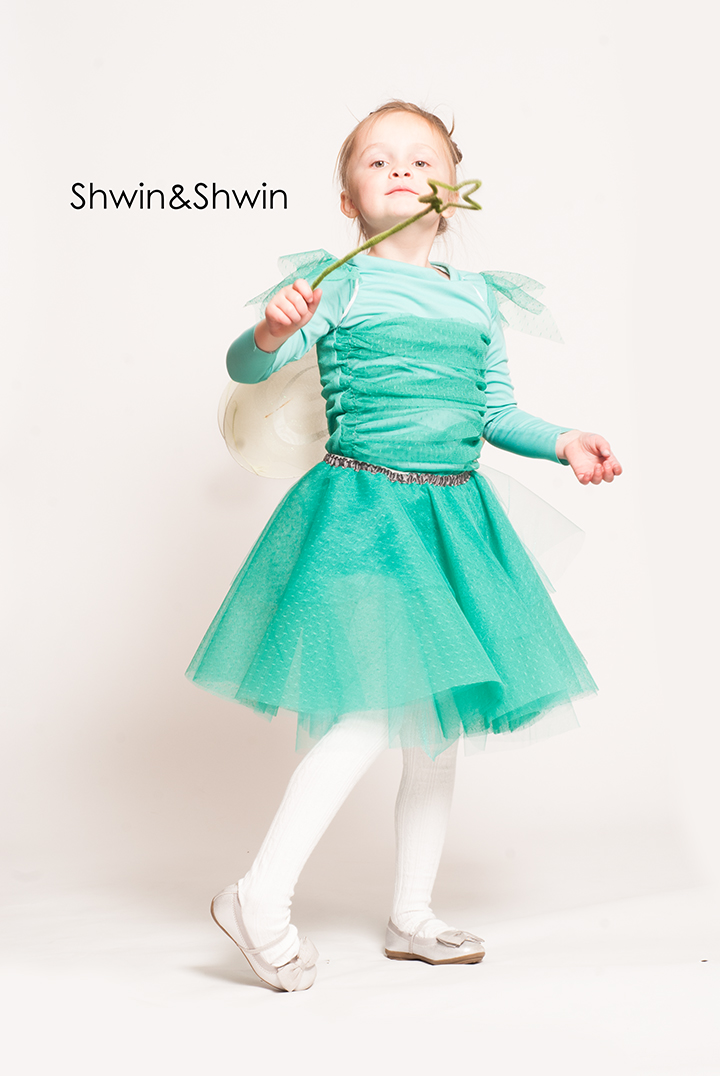 We made a quick wand out of pipe cleaners because we couldn't find the wand we already have and Abbey told me she can't be a fairy without a wand. Then we paired it with some tights and shoes and she was done.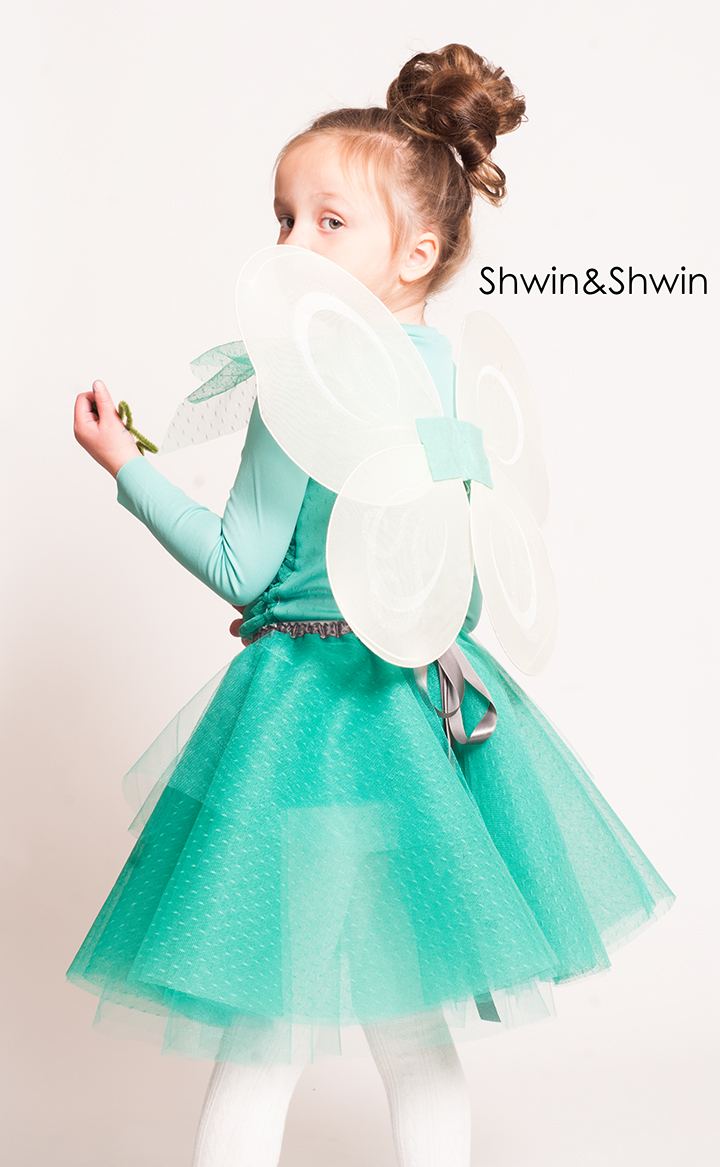 I love it when they can have such a simple request. (especially since Yoshi was a little more complicated)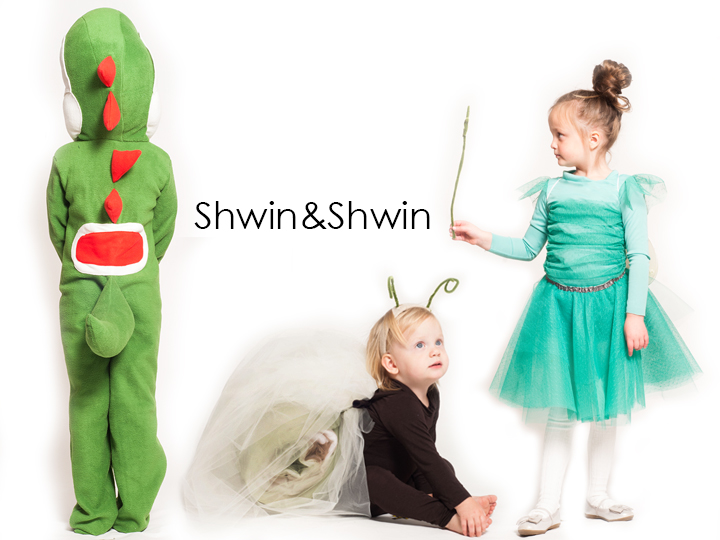 Check out the other Halloween costumes from this year.