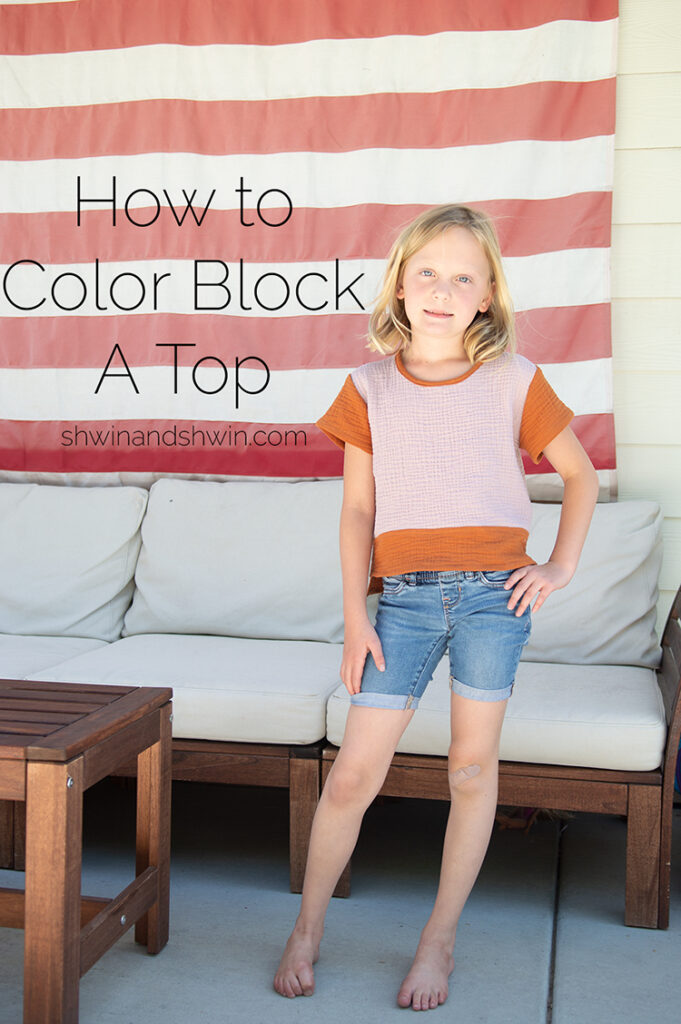 Color blocking is one of my favorite things to do. There are a lot of ways to describe color blocking, or do color blocking. But ultimately you can do this as easily as cutting up a pattern and then sewing it all back together. You can mix prints and colors together to make a dynamic statement or just a new design. I have done a full tutorial on color blocking here.
Here are a slew of projects I have shared in the past that I have color blocked: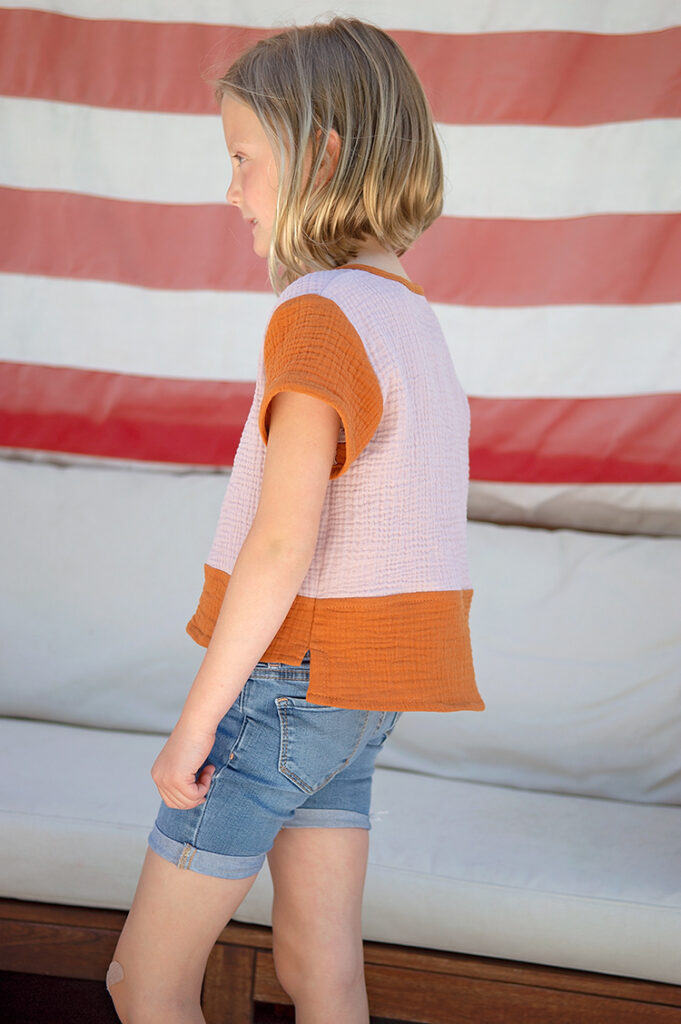 What can I say, I really LOVE a good color block, in about every way you can. For this one I color blocked in about the easiest way possible. I made the bottom few inches of the shirt color blocked to match the sleeves and neckband.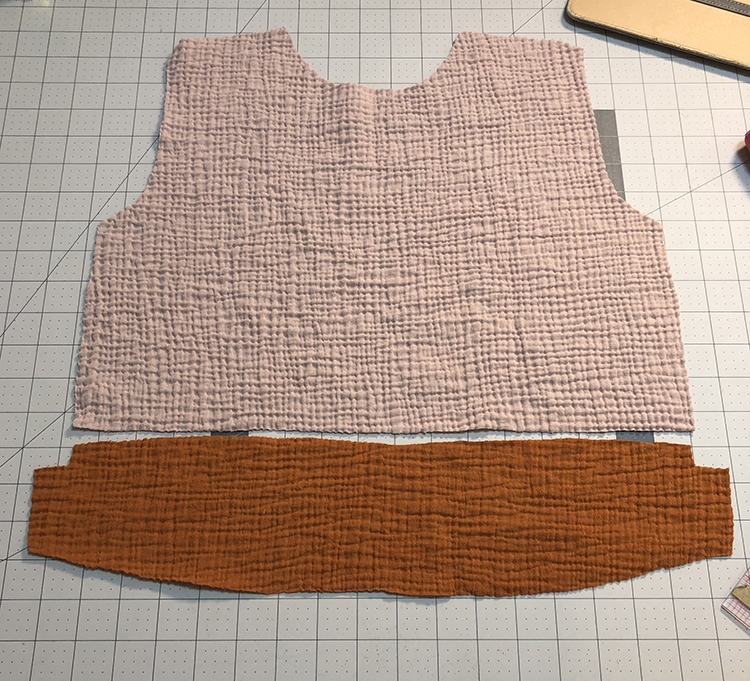 For this I used a beautiful double gauze from Raspberry creek fabrics. I used a mauve rose with a bright rust. Double gauze is one of my favorite fabrics. It's soft like a cloud, but so light and slightly stretchy (because of the wrinkle effect but the fabric alone has no stretch) It's perfect for a summer top. I used the Olivia pattern because even though it is designed for knits, it is a loose enough fit that I knew it would work with the double gauze. I did however adjust the neckline just a bit so it would still fit over her head without the stretch, and then finished it with bias instead of a knit band. For this top I did the long style with the side slit, however I didn't want it quite as long so I altered the length to be in between the cropped and long length. Then I cut the bottom few inches off to be color blocked.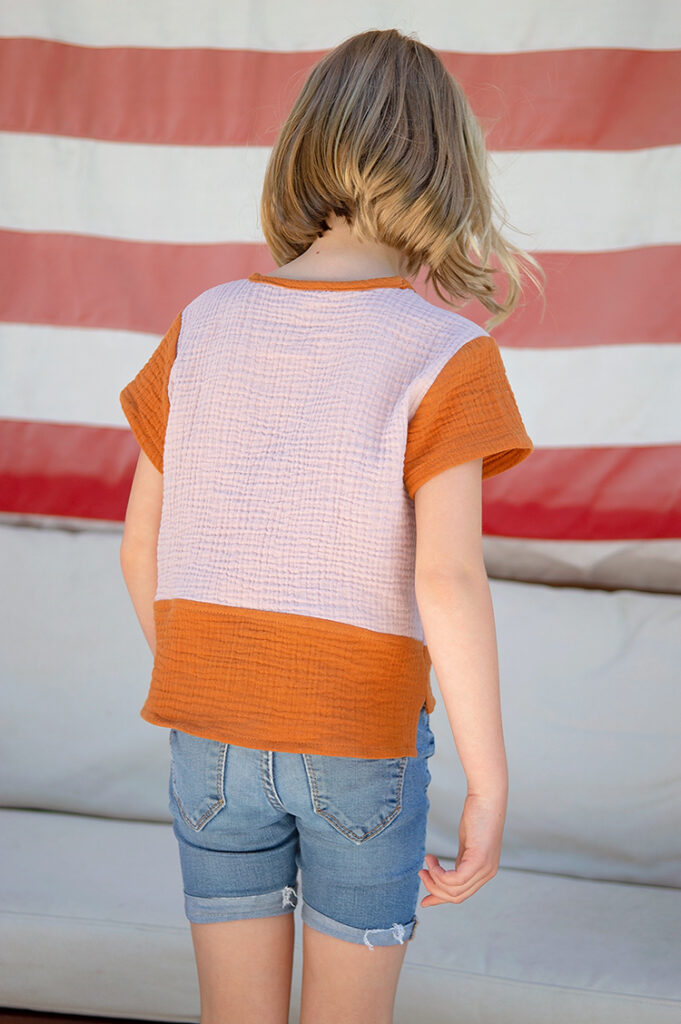 I made sure the front and back were cut at the same place. Then I sewed the bodice pieces back together and assembled the top as I normally would making sure to match up seams when needed.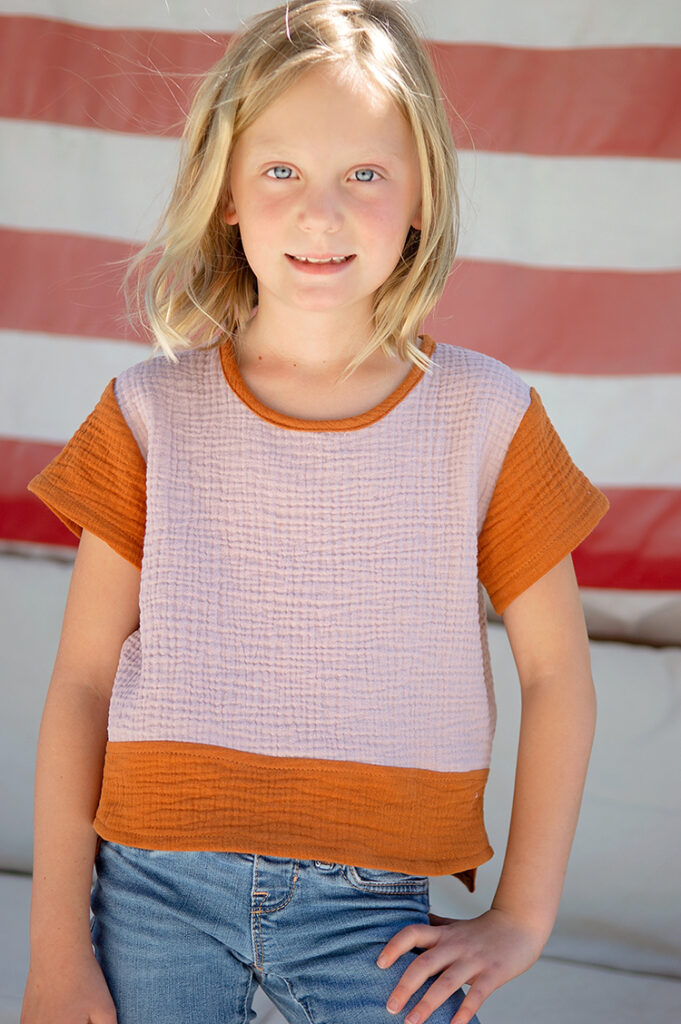 I really love the way it turned out. Color blocking is such a fun way to use up different fabric scraps or use less of a favorite fabric. It's also great for making coordinating looks (like if a sibling had a shirt with one of the fabrics as well) I love mixing different colors or prints together. When they are all sewn together, they just go.